The Future of Filler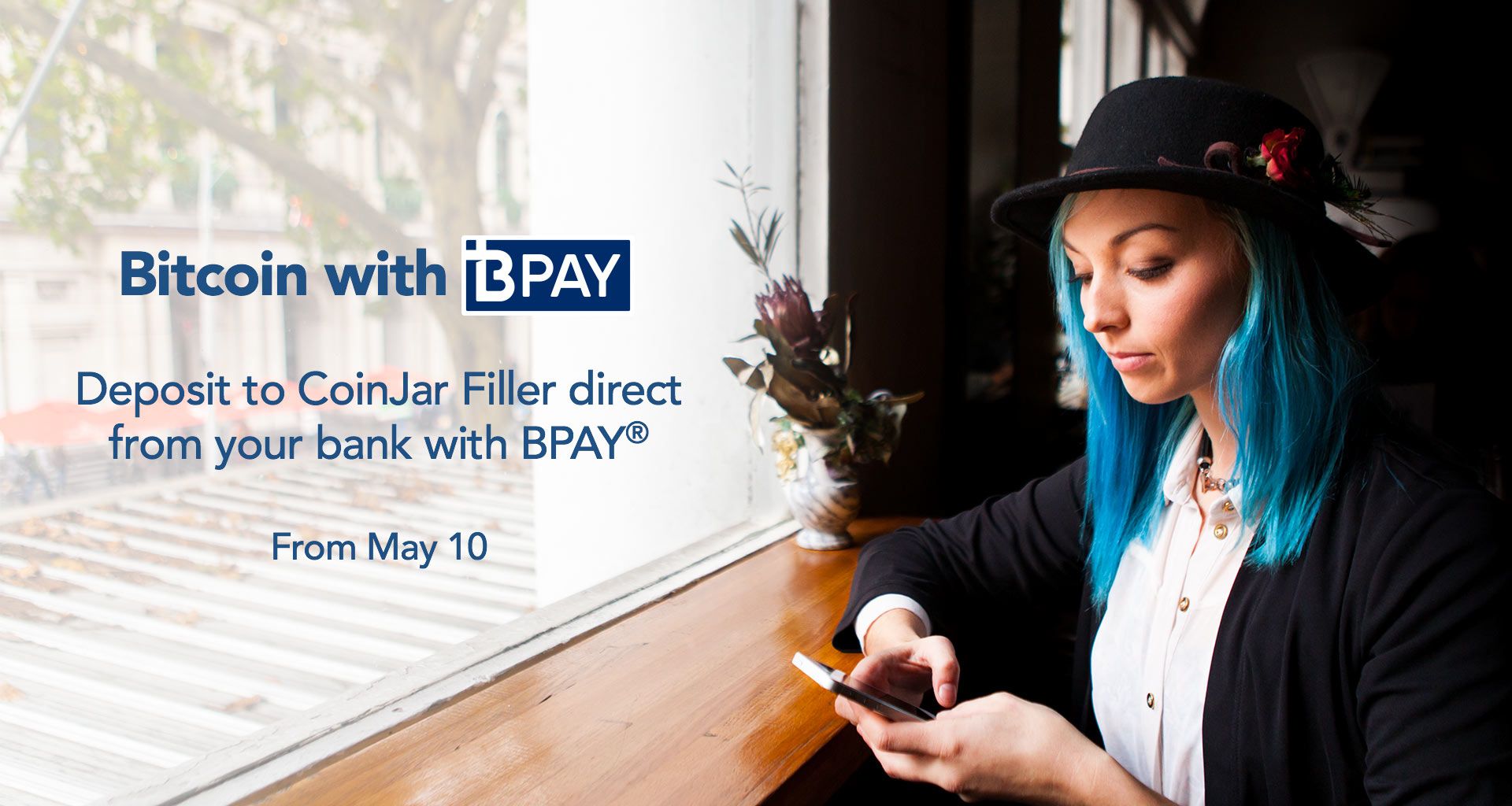 Topping-up Filler via bank deposit has been a difficult and confusing part of the CoinJar experience. From bank transfer delays to mistyped reference numbers, Filler problems account for over a quarter of requests for help from our customers. We've been looking at different options to make this process easier for you, and today we're pleased to announce the next version of Filler.
Commencing Saturday we'll be switching to BPAY for all Filler deposits. Using your BPAY Customer Reference Number and our Biller Code, you'll be able to recharge your Filler in a few simple clicks from any mobile or internet banking app. If your banking provider supports it, you'll even be able to schedule regular deposits to recharge your Filler.
Preparation and Maintenance.
BPAY for Filler will be available following a short maintenance window on Saturday morning, 10 May. Although service disruption to CoinJar will be minimal, you may need to take a few steps to prepare for the switch over.
Verify your identity to use BPAY and Filler.
If you haven't submitted your ID verification, you won't be able to use Filler at all. You'll need to visit CoinJar Identity Services and verify your ID if you'd like to continue using Filler. We'll be fast-tracking ID requests so please submit a support ticket if you experience any delay in your ID verification.
If you prefer not to become ID verified, you'll still be able to use your CoinJar for bitcoin payments. You won't be able to deposit into Filler.
Delete saved references to CoinJar bank account details.
As we've previously written, our relationship with NAB ends very soon. This means the bank accounts you use today with Filler will close. We encourage you to delete saved references to prevent accidental deposits to these accounts in the future. We won't be able to assist you in retrieving deposits sent to these accounts once they're closed.
Try out BPAY and plan your deposits.
CoinJar will no longer support over-the-counter cash deposits from 4:00 PM (Melbourne time) on Saturday, 10 May. We understand that, for some of you who have relied on cash deposits, this will present a challenge. We encourage you to try BPAY and contact our Customer Support team should you need help.
The Future
In the coming weeks we'll have further exciting announcements so keep your eyes on our blog, Twitter and Facebook. As always, if you have any questions or concerns please don't hesitate to get in touch with our Customer Support team who are eager to hear from you.
Happy BPAYing!
Team CoinJar
---
Q&A
Please feel free to post questions and we'll update this Q&A with further information. If you need detailed support, please contact our Customer Support team.
Does the transition to BPAY have any effect on withdrawals?
No. There is no change to withdrawals. For clarity, withdrawals will continue to take between one and three business days to reach your bank account.
Are there additional fees to use BPAY?
No. We do not charge fees when you deposit to, or withdraw from, Filler. While we're not aware of any major financial institutions who charge their customers to use BPAY we recommend you confirm any fees with yours.
How long will a BPAY deposit take to reach Filler?
It will take between one and three business days for BPAY deposits to be available in Filler. This is dependent upon your financial institution's processing times.
How do I use BPAY?
Head on over to our Knowledge Base for a comprehensive guide to using BPAY for Filler.