Onchain: Biden's executive order, crypto war and DeFi loses a legend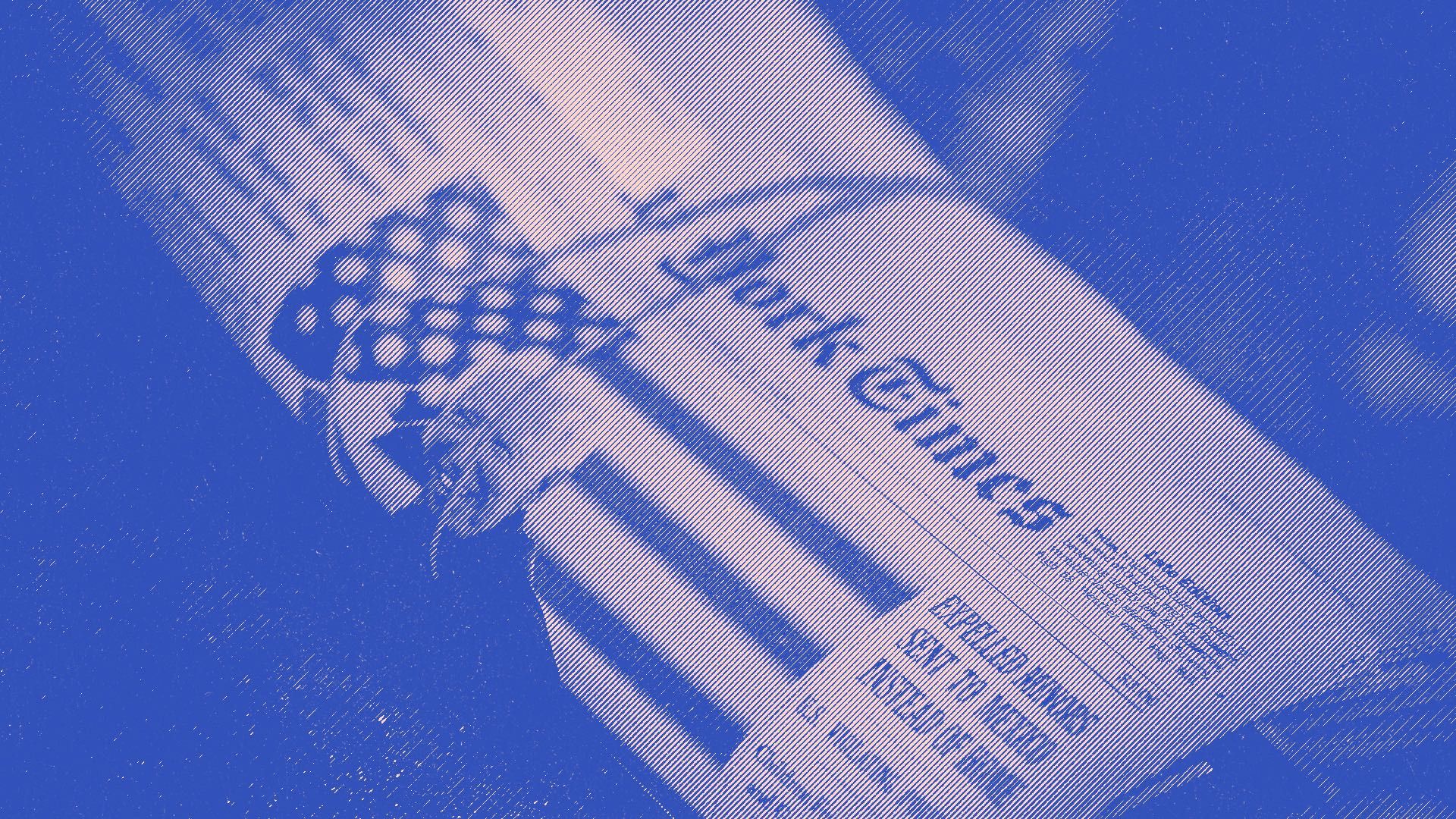 Story One
Biden signs executive order on crypto
Joe Biden has just signed a long-awaited executive order on cryptocurrency. A wide-ranging document, the order discusses the creation of a digital dollar, regulation of crypto exchanges and the role of crypto in money laundering, ransomware and, yes, evading sanctions.
However, Treasury Secretary Janet Yellen has said that the purpose of the executive order is to "support responsible innovation that could result in substantial benefits". In short, an acknowledgment that crypto is here (16% of adults, or 40 million people, own some crypto according to the government), it isn't going anywhere and the government's role is to enable responsible actors to thrive while protecting consumers.
For now the primary impact of the order is to instruct various government agencies to coordinate their efforts and create a single framework for dealing with cryptoassets. With that said, the order was notably free of specific demands or strong positions; for the regulation averse crypto-industry, that's gotta be a win.
Story Two
Crypto becomes a tool of war
A morbidly fascinating subplot of the despicable war in Ukraine has been crypto's role on both sides of the conflict.
In Russia, subject to the most extreme financial sanctions ever leveraged against a foreign power, all eyes are on crypto's role as a sanctions-buster in the making. While stories of Russian flight to Bitcoin have so far failed to eventuate, both Iran and North Korea offer case studies in financially isolated countries turning to crypto to access cash. If the pressure is kept up, Russia and its oligarchs may follow suit.
For Ukraine, crypto's role has been decidedly more hands on. When the Ukraine government began soliciting donations in BTC, ETH and USDT through their official Twitter account, everyone's first assumption was that it had been hacked by the Russians. However, proof of ownership was soon provided and the crypto community has since sent through US$60 million, which is being used to buy non-lethal aid like food and bullet-proof vests. While a planned airdrop to those who'd donated was scrapped, the government did open up a DOGE wallet, which was not something I expected from a sovereign state in the year 2022.
For more on the strange and unsettling implications of it all, check out last week's edition of Offchain.
Overheard
People talking about BTC losing X level and then it's lights out… While the gas prices are so high the lights may actually go out for real.
Story Three
DeFi icon Andre Cronje abandons the space
In DeFi circles, Andre Cronje is a proper legend. He created yield farming heavy hitter Yearn.fi (available on CoinJar) and smart contract auditing protocol Keep3r and was instrumental in building Ethereum alternative Fantom (also available on CoinJar), Sushiswap, Cream, Solidly, Multichain and many, many more. DeFi as both a technology and culture would not be where it is today without his talents, passion and rigorously ethical approach.
So when his long-time collaborator Anton Nell posted a tweet last Sunday saying that he and Cronje were leaving the DeFi space for good and shutting down all the projects they'd been running, it was a body blow for an already beleaguered space. (They didn't give a reason, but it's long been known that Cronje struggled with DeFi's rampant scams, speculative greed and general trollishness).
While it's likely that the services they'd built and maintained will continue under new management, it's hard not to see in their departure the end of DeFi's first phase. The duo helped shepherd DeFi into the mainstream – who will emerge to guide it through the ever-growing raft of technological and regulatory headwinds coming its way?
CoinJar News
Introducing coinjar.eth
Did you hear? We bought our own coinjar.eth ENS address – and it was a steal at 5.9 ETH. To read more about why we did and the cool stuff we'll soon be able to offer our customers, check out our blog.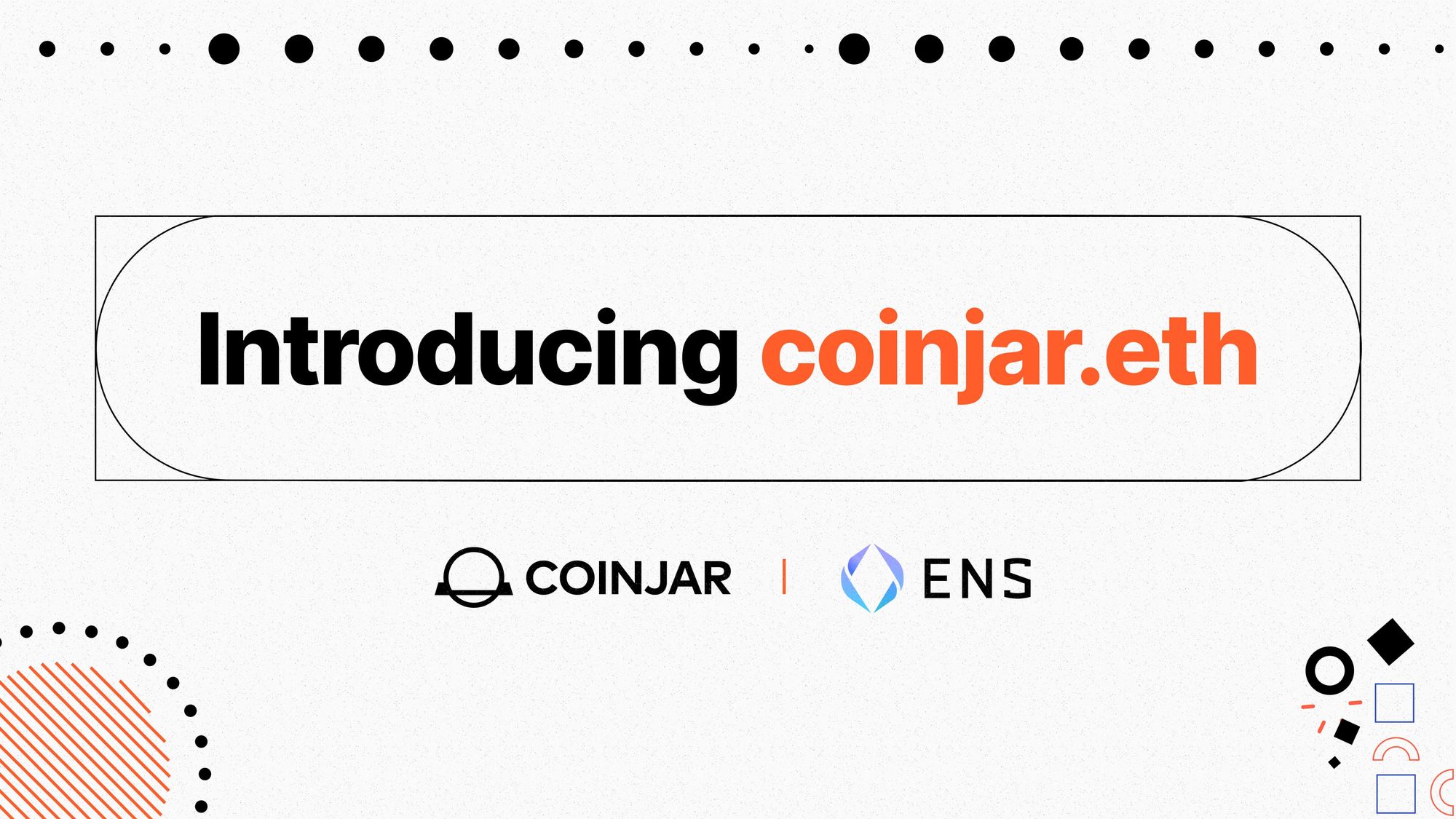 CoinJar Team
CoinJar Digital Currency and Exchange Services are operated by CoinJar Australia Pty Ltd ACN 648 570 807 in Australia, and by CoinJar UK Limited (Company number 8905988) in the United Kingdom. CoinJar UK Limited is registered by the Financial Conduct Authority as a Cryptoasset Exchange Provider and Custodian Wallet Provider in the United Kingdom under the Money Laundering, Terrorist Financing and Transfer of Funds (Information on the Payer) Regulations 2017, as amended (Firm Reference No. 928767). Like all investments, cryptoassets carry risk. Due to the potential volatility of cryptoasset markets, the value of your investments may fall significantly and lead to total loss. Cryptoassets are complex and are currently not financial products regulated by ASIC or the FCA, and you are not able to access the UK Financial Service Compensation Scheme or the UK Financial Ombudsman Service in relation to any dispute with CoinJar. We use third party banking, safekeeping and payment providers, and the failure of any of these providers could also lead to a loss of your assets. We recommend you obtain financial advice before making a decision to use your credit card to purchase cryptoassets or to invest in cryptoassets. CGT may be payable on profits.