Onchain: XRP not a security, Rolex as collateral and Snitch-to-Earn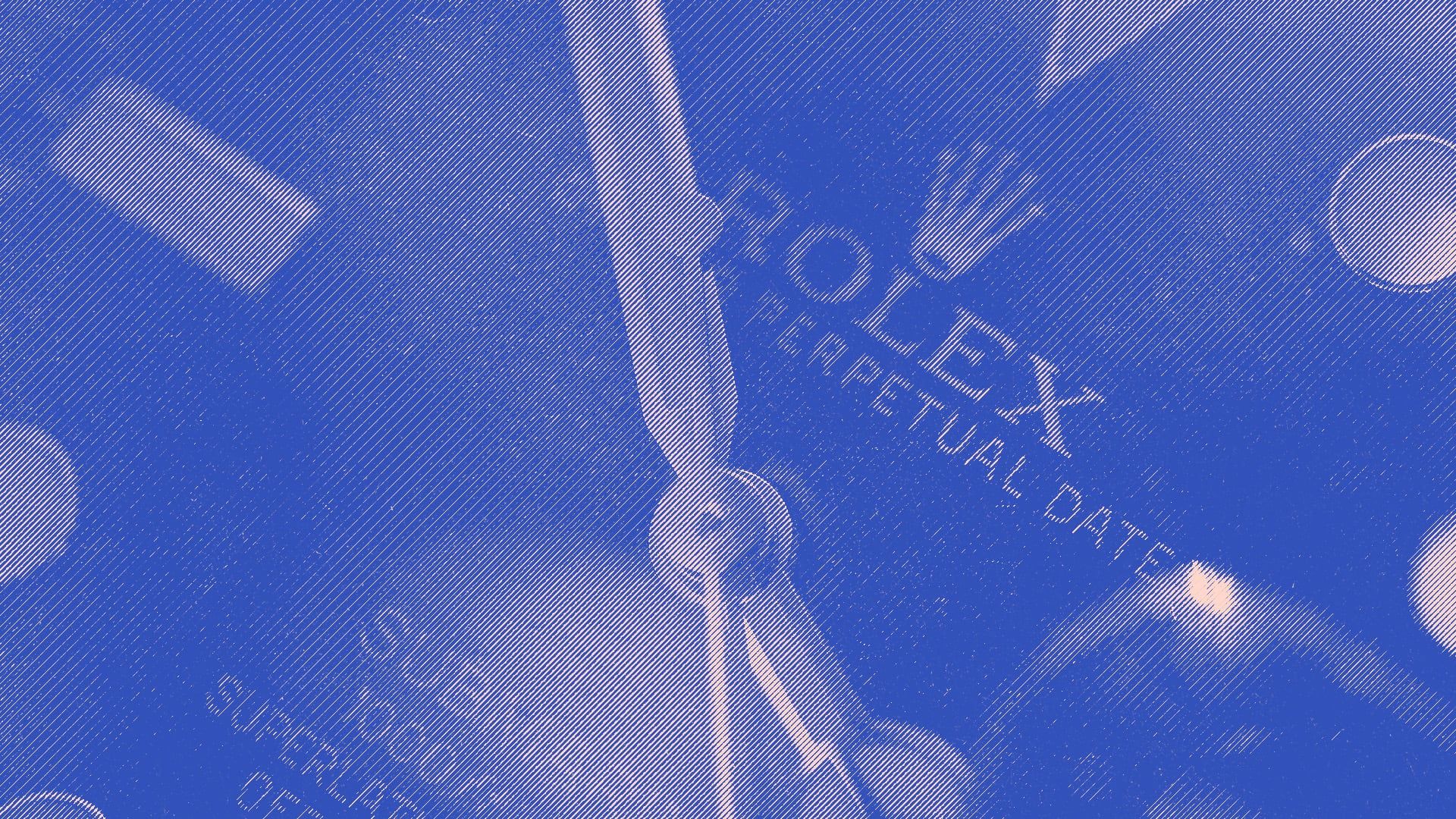 Story One
XRP, not a security
For a while, the most consistent thing in crypto wasn't the value of stablecoins nor the laser eyes on Bitcoin Maxis profile pics (both didn't perform well). It was Ripple's ongoing lawsuit with the SEC, which ran since 2020.
After three years of little progress, a US judge ruled on July 13th  that Ripple didn't violate federal securities laws by selling XRP tokens on exchanges. The judge reasoned that when buying an asset from an exchange, traders wouldn't have a reasonable expectation of profit tied to Ripple Labs' efforts. That's because when buying on an exchange, you're not directly giving money to the entity behind the token. In good news for the Ripple army, getting paid in XRP also is not a violation. Even better for them was that XRP shot up 75% when the ruling broke. 📈
However, before celebrating, people should read the second part of the judgment, which concluded that Ripple's sale of XRP tokens to institutional investors fell under securities regulation. And with $728 million sold to institutions, it's not a small sum.
Takeaway: Startups often fund their development by selling tokens with lock-up periods to VCs. The problem is, when tokens are locked up, the only thing they become is a speculative investment - something that falls under securities regulation. Things remain complicated for crypto in the US.
Story Two
Rolex as collateral
If you're rich enough to own a Rolex in this bear market, you're in luck. Instead of using the Rolex to sell getting-rich-quick schemes on Instagram, you can now use it as collateral to borrow money, thanks to Arcade protocol.
And the best part is you won't even have to go to a pawnshop nor need a government ID. To take out a loan, watch owners send their watch to 4j, an on-chain escrow protocol. They're then issued an NFT proving ownership for use on the lending and borrowing platform Arcade. In the past weeks, various traders have already used Rolexes and other watches to borrow money at rates between 1.5 - 12% APR. To get their watch back, all they had to do was close their position and burn the NFT.
Takeaway: The real-world assets narrative is back. Borrowing against physical luxury items makes sense and unlocks a big market. Luxury watches alone have a $42 billion market cap, and for ladies, purses are not far behind. Why not use Birkins beyond bragging?
Story Three
Snitch-to-earn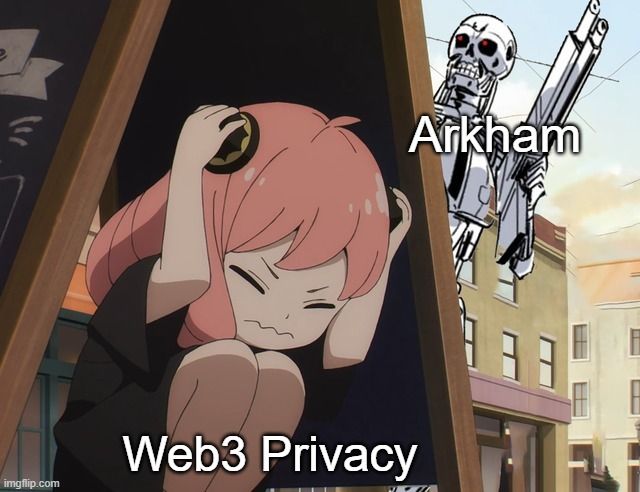 As if Worldcoin wasn't bad enough for privacy in web3... Enter Arkham, a blockchain surveillance company with the goal of "deanonymizing crypto." Anyone who paid close attention to all the hackers busted by the FBI will know that blockchain is nowhere near as anonymous as regulators make it out to be. At best, it's pseudonymous if you're using a public chain like Ethereum.
But the inaccuracy in the mission statement isn't what triggered people's outrage. The launch of their incentive program that rewards researchers for providing information on crypto addresses did. Even though the Arkham CEO quickly dismissed critics calling it "snitch-to-earn," it's hard to believe their commitment to privacy when the firm recently ran a referral program where links doxxed the referrer's email address.
Takeaway: The problem isn't rewarding researchers for adding context to addresses. The problem is that one entity, Arkham, which profits off the data, decides what's disclosed and how it's used. The web1 equivalent to that is intelligence agencies. We don't need more of those, do we?
Fact of the week: If you're considering getting a luxury watch, why not make it a Breitling? Its emergency mechanism allows emergency services to find the wearer and has, among others, saved two helicopter pilots from freezing to death after stranding in Antarctica. 🥶
- Naomi from CoinJar
---
​​Don't invest unless you're prepared to lose all the money you invest. This is a high‑risk investment and you should not expect to be protected if something goes wrong. Take 2 minutes to learn more: www.coinjar.com/uk/risk-summary.
Cryptoassets traded on CoinJar UK Limited are largely unregulated in the UK, and you are unable to access the Financial Service Compensation Scheme or the Financial Ombudsman Service. We use third party banking, safekeeping and payment providers, and the failure of any of these providers could also lead to a loss of your assets. We recommend you obtain financial advice before making a decision to use your credit card to purchase cryptoassets or to invest in cryptoassets. Capital Gains Tax may be payable on profits.​​
CoinJar's digital currency exchange services are operated in Australia by CoinJar Australia Pty Ltd ACN 648 570 807, a registered digital currency exchange provider with AUSTRAC; and in the United Kingdom by CoinJar UK Limited (company number 8905988), registered by the Financial Conduct Authority as a Cryptoasset Exchange Provider and Custodian Wallet Provider in the United Kingdom under the Money Laundering, Terrorist Financing and Transfer of Funds (Information on the Payer) Regulations 2017, as amended (Firm Reference No. 928767).