Ethereum withdrawal fees have been lowered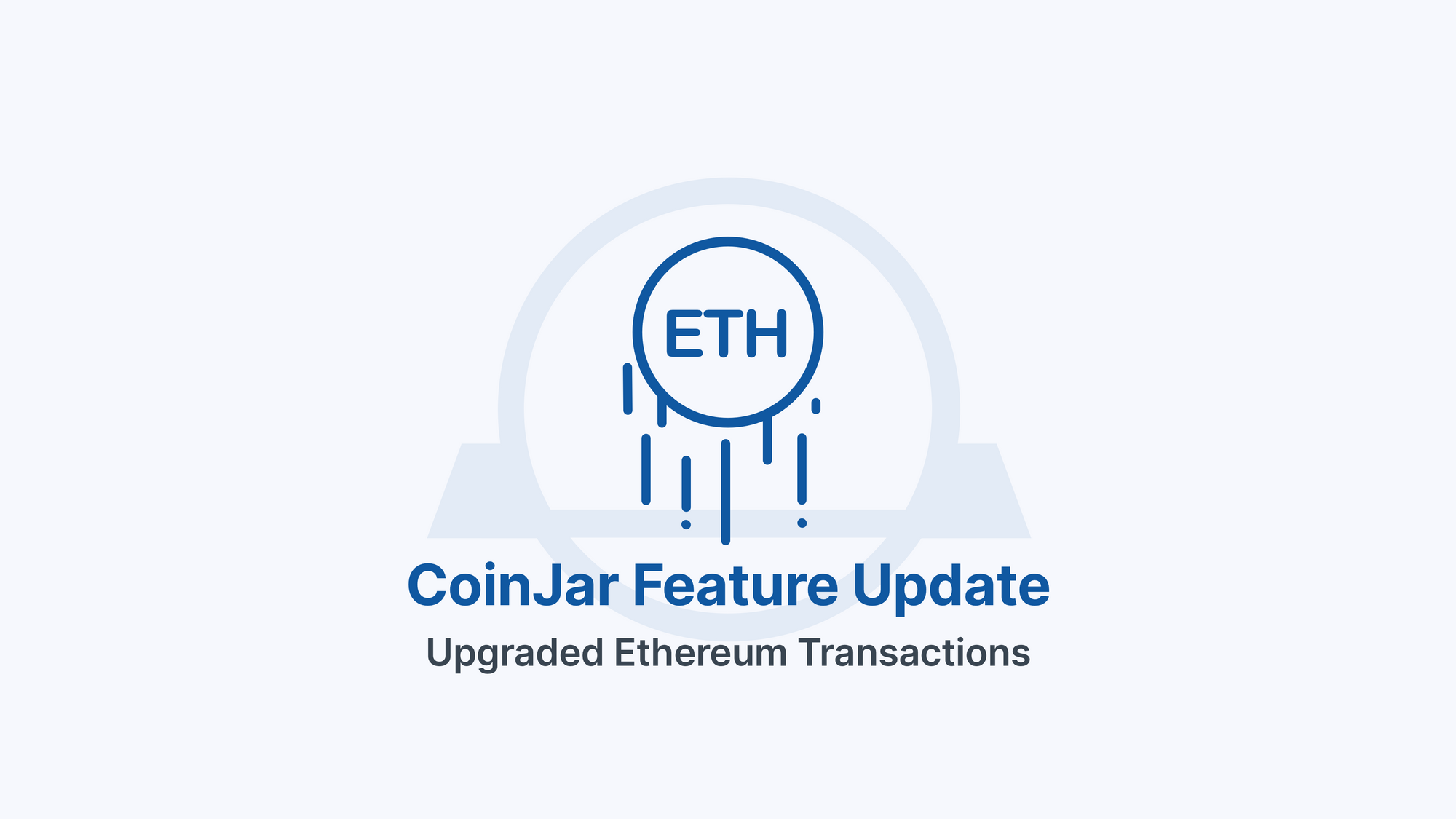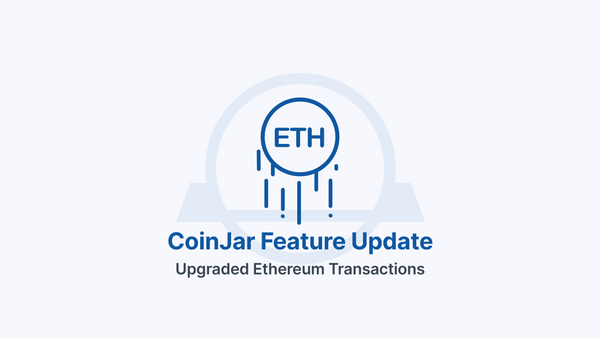 You spoke, we listened.
We've changed how we process Ethereum transactions to reduce the gas prices involved in sending Ethereum from CoinJar to external Ethereum addresses. Thanks to these changes, you should expect up to an 80% reduction in transaction fees for outgoing Ethereum transfers that are equal to or less than 7.5 ETH per transaction, effective immediately.
This is part of our ongoing mission to provide better value to our customers and to more closely align our pricing with Ethereum's average transaction fees (that can be viewed here).
These changes apply to only Ethereum at this stage. We're working on a solution that will apply to the broader ERC-20 network of tokens. We'll keep you updated as we deliver these updates to our platform.
Ethereum transfers that are over 7.5 ETH might incur a fee that could be 5 times higher than transactions which are equal to or lower than 7.5 ETH. You always have an opportunity to review the fee before confirming the transfer. We will consider increasing this threshold amount in the future.
What's an outgoing transaction fee?
When transferring funds from your CoinJar to an external digital currency address, a network fee is required in order for the payment to be processed by the blockchain. Including an adequate fee to any transfer is important to ensure the transaction is completed successfully and in a timely manner.
LTC, XRP, XLM, ALGO and EOS payments do not incur transaction fees at this time.
How CoinJar handles transaction fees
When you make a new outgoing payment using a digital currency that has a dynamic fee to send externally, the transaction fee will be automatically calculated. This additional fee will be taken from the same account you're sending funds from, and will be included in your quote as you make that payment - or you can use CoinJar Reward Points to cover the cost of the transaction fee, if you prefer.
CoinJar recalculates this dynamic fee every 15 minutes for accurate network fees, accounting for the amount you're sending and the current blockchain congestion level. Our network fee calculation system works to ensure your digital currency transfer receives confirmations on the blockchain as promptly as possible while keeping fees as low as possible.
You can review any fees you've paid by opening any account and tapping on a transaction to view the receipt.
If you require any assistance, or have any questions -- please reach out to CoinJar Support.
CoinJar Team