Talking trades with Brentford FC's Director of Recruitment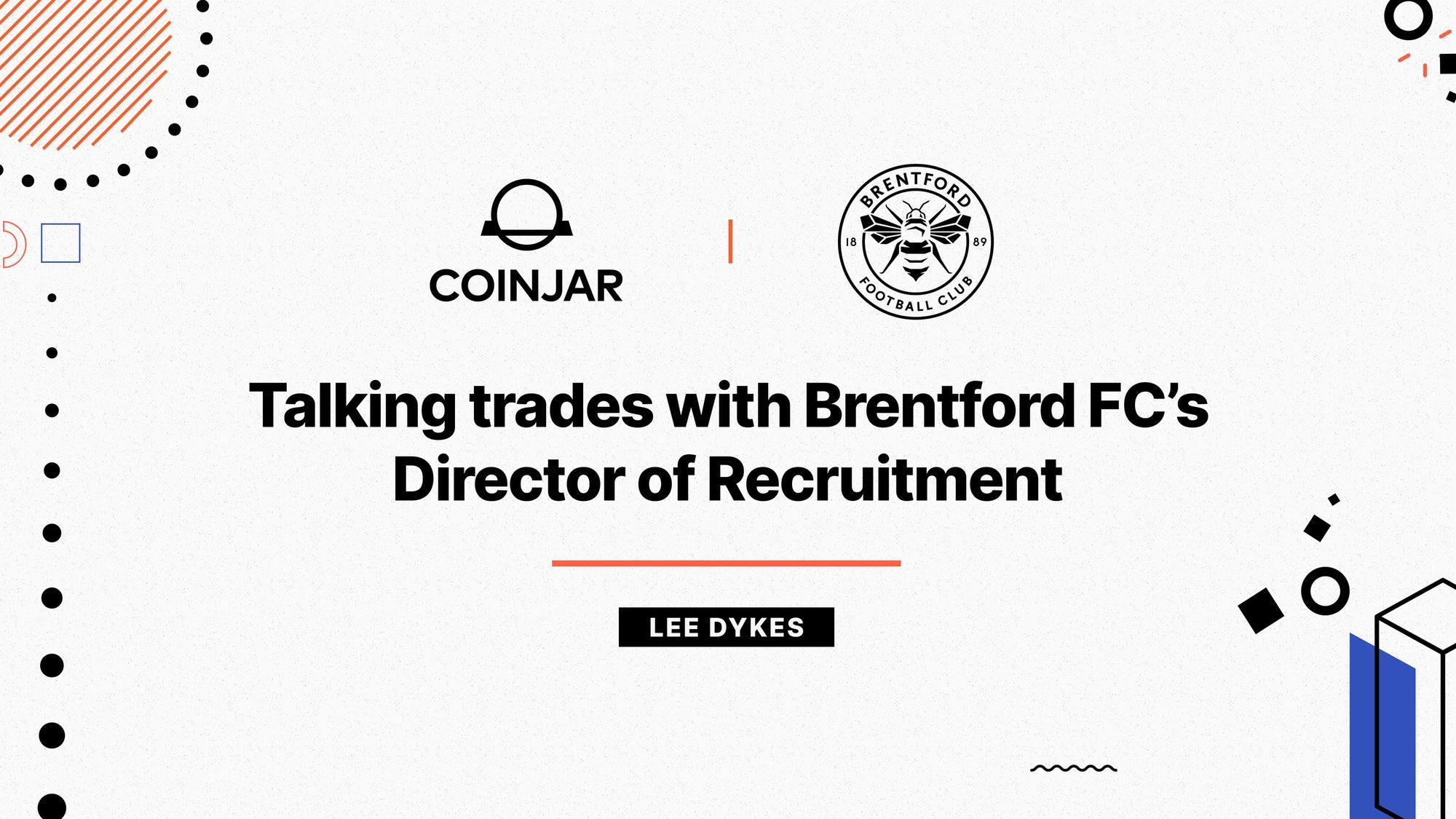 With the EPL transfer window wide open, we sat down with Brentford FC's Director of Recruitment, Lee Dykes, to chat about what makes a good trade, how to spot the hidden gems and what to do if things don't work out.
To help you start making your own big trades, CoinJar are offering new UK customers a £10 sign-up bonus. All you need to do is download the app, verify your ID and fill out this form.
CoinJar UK Limited is registered by the Financial Conduct Authority as a Cryptoasset Exchange Provider and Custodian Wallet Provider in the United Kingdom under the Money Laundering, Terrorist Financing and Transfer of Funds (Information on the Payer) Regulations 2017, as amended (Firm Reference No. 928767). Like all investments, cryptoassets carry risk. Due to the potential volatility of the cryptoasset markets, the value of your investments may fall significantly and lead to total loss. Cryptoassets are complex and are currently not financial products regulated by ASIC or the FCA, and you are not able to access the Australian Financial Complaints Authority (AFCA) or the UK Financial Service Compensation Scheme or the UK Financial Ombudsman Service in relation to any dispute with CoinJar relating to the trading in cryptoassets. We use third party banking, safekeeping and payment providers, and the failure of any of these providers could also lead to a loss of your assets. We recommend you obtain financial advice before making a decision to use your credit card to purchase cryptoassets or to invest in cryptoassets. CGT may be payable on profits.