Up to 50% off transaction fees for ERC-20 tokens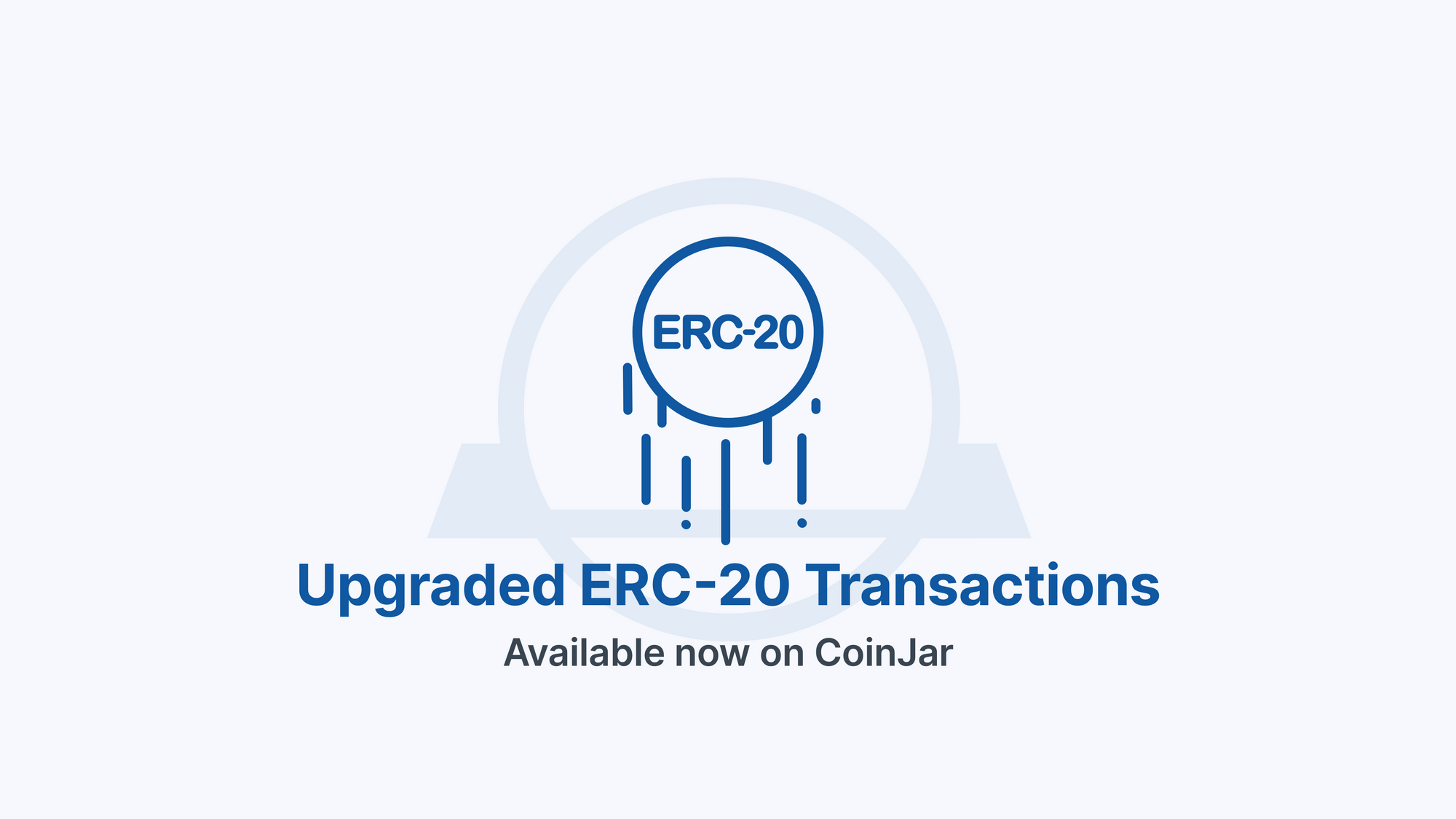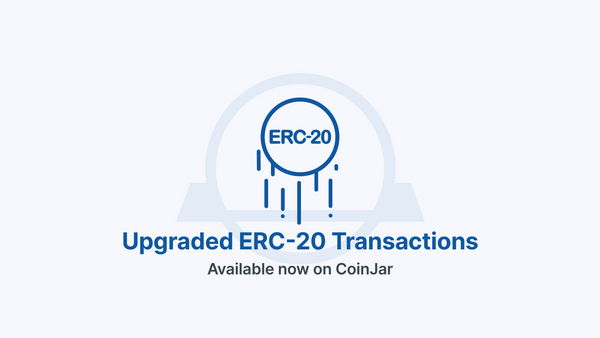 We've made it cheaper to send your ERC-20 tokens
We're changing how we process ERC-20 transactions to reduce outgoing transfer fees by up to 50%. These changes apply to USD Coin, Chainlink, Uniswap, Basic Attention Token and Dai.
What's an outgoing transfer fee?
In order to transfer tokens from your CoinJar to an external address, you typically need to pay a fee to the network so that your transaction gets added to the blockchain.
How CoinJar handles transfer fees
Every time you send your tokens to an external address CoinJar dynamically calculates the transfer fee, taking into account the amount being sent and the current level of congestion on the blockchain. Our goal is to ensure your transfer gets confirmed on the blockchain as quickly as possible, while also keeping fees as low as possible.
This fee will be taken from the same account you're sending funds from and will be included in your quote when you make the transfer – or you can use your CoinJar Reward Points to cover the fee.
You can review any transfer fees you've paid in the past by opening your account and tapping on a transaction to view the receipt. LTC, XRP, XLM, ALGO and EOS transfers do not incur fees at this time.
If you require any assistance or have any questions, please reach out to CoinJar Support.
CoinJar Team