PAXG now available on CoinJar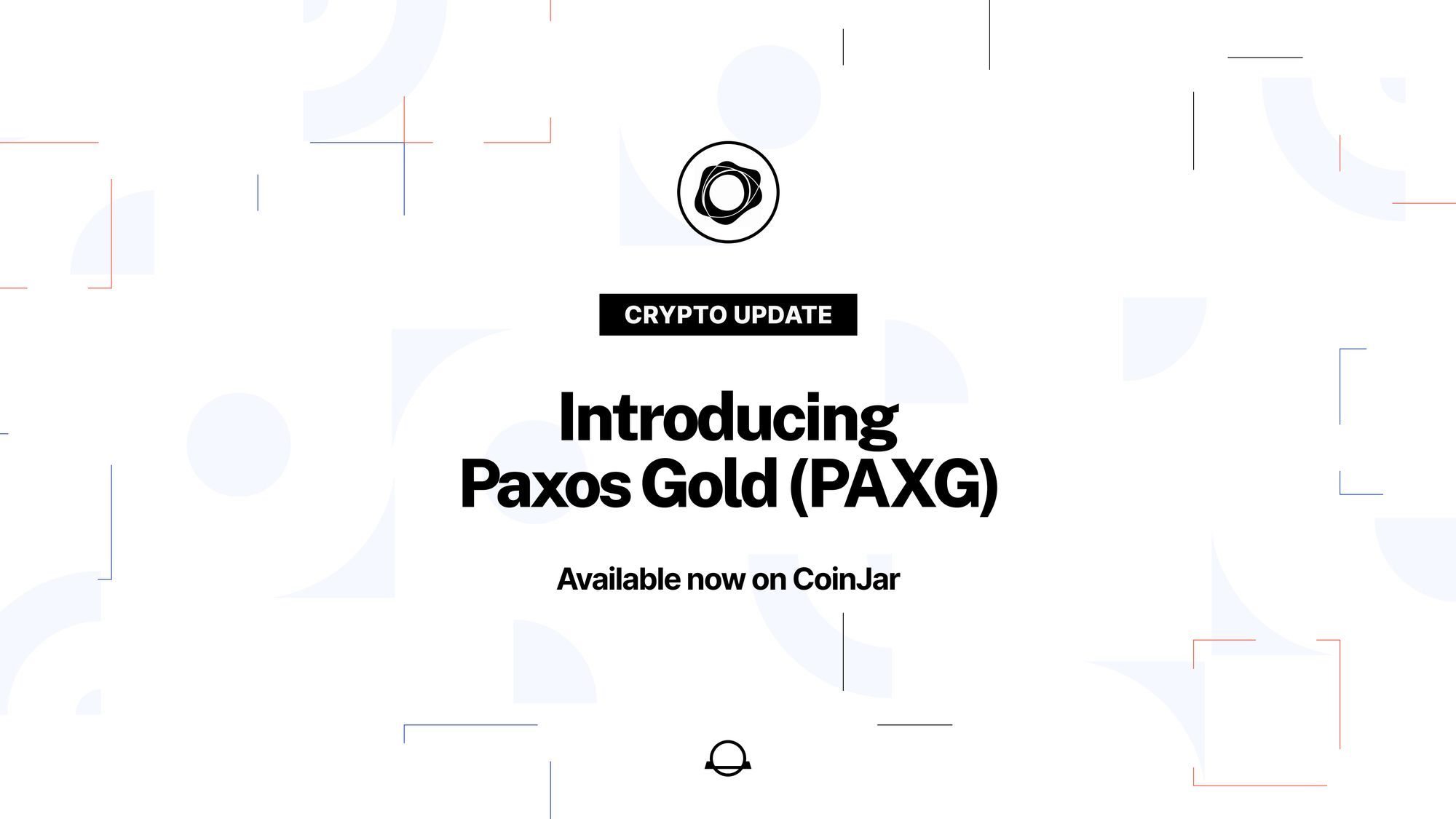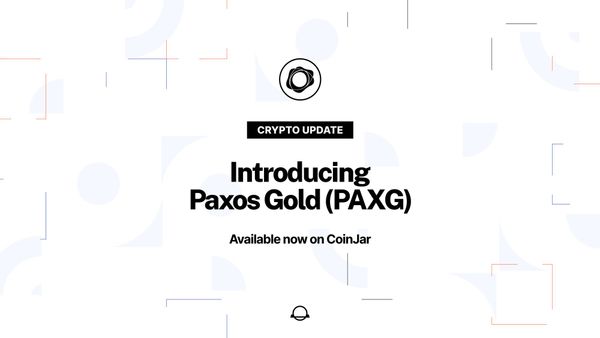 Buy and sell physical gold with the Paxos Gold token
We're thrilled to add Paxos Gold to the CoinJar lineup, giving CoinJar users the ability to buy, sell and hold physical gold – and with CoinJar Card, you could even spend it.
Update your app to access the full available range of tokens on CoinJar.
PAXG initially won't be available for purchase through CoinJar Bundles or on CoinJar Exchange, but will be added in the near future.
How PAXG works
Paxos Gold (PAXG) is an ERC-20 token that lets you take fractional ownership of a real world gold bar.
Every PAXG token corresponds to one troy ounce (slightly heavier than a regular ounce) of gold bullion being held in secure vaults by Brink's, an internationally recognised specialist in the storage and transfer of precious metals. The token provides ownership rights to the corresponding amount of gold and can be redeemed for actual gold bullion bars.
As PAXG represents physical gold, the price of PAXG on the Paxos platform is based on prices sourced from trading house StoneX to represent the real-time London gold market.
Happy Trading!
CoinJar Team
​​CoinJar UK Limited is registered by the Financial Conduct Authority as a Cryptoasset Exchange Provider and Custodian Wallet Provider in the United Kingdom under the Money Laundering, Terrorist Financing and Transfer of Funds (Information on the Payer) Regulations 2017, as amended (Firm Reference No. 928767). Like all investments, cryptoassets carry risk. Due to the potential volatility of the cryptoasset markets, the value of your investments may fall significantly and lead to total loss. Cryptoassets are complex and are currently not financial products regulated by ASIC or the FCA, and you are not able to access the Australian Financial Complaints Authority (AFCA) or the UK Financial Service Compensation Scheme or the UK Financial Ombudsman Service in relation to any dispute with CoinJar relating to trading in cryptoassets. We use third party banking, safekeeping and payment providers, and the failure of any of these providers could also lead to a loss of your assets. We recommend you obtain financial advice before making a decision to use your credit card to purchase cryptoassets or to invest in cryptoassets. Profits may be subject to Capital Gains Tax.