Onchain: Institutional free-for-all, Ethereum censors, more like Craptos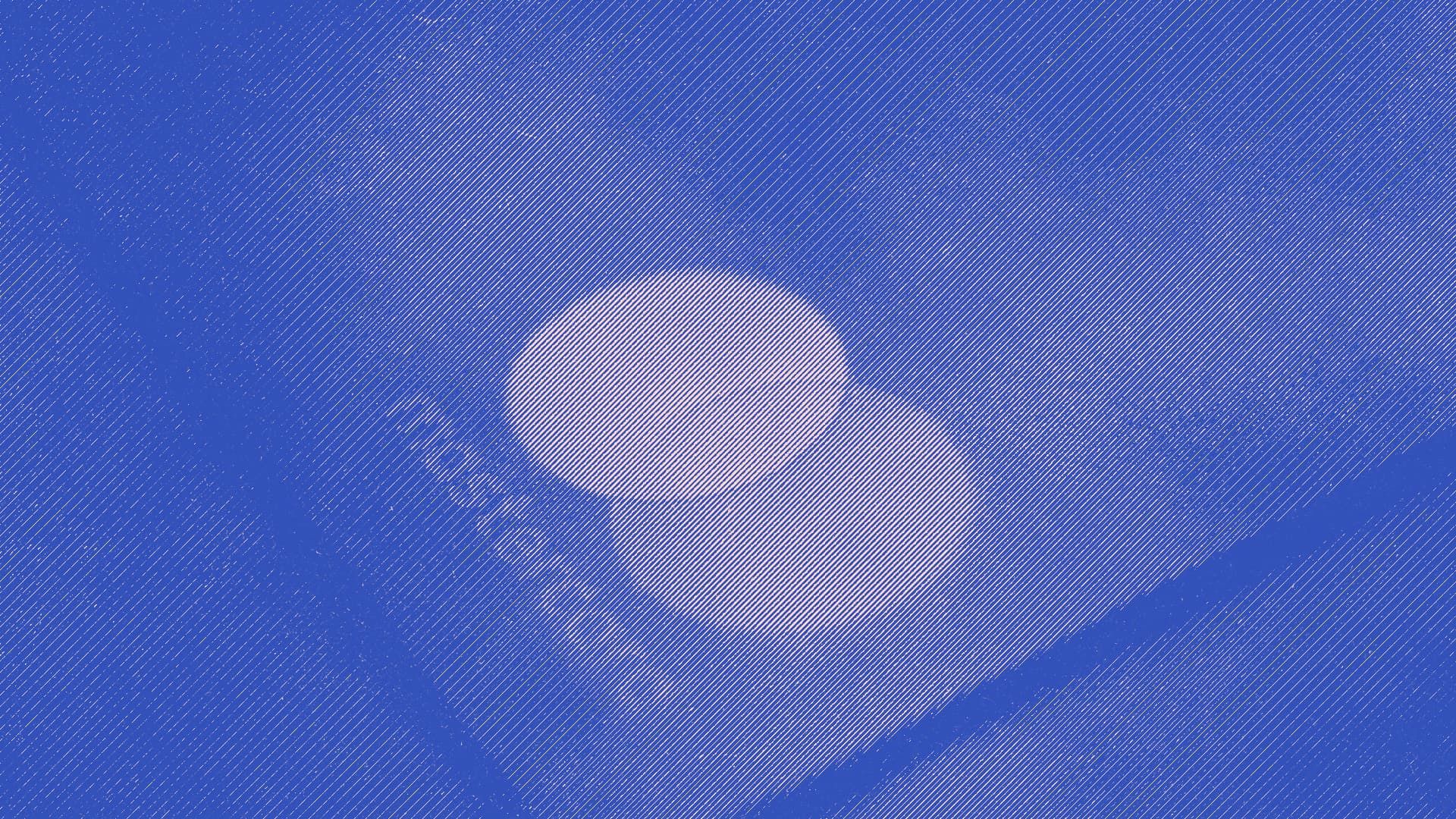 Story One
Mastercard, Google and BNY Mellon make the crypto leap
Classify this news package under "If it happened during a bull market we'd all be drinking martinis in gold-plated Lambos but it's happened now so back to packet noodles and regret for us".
America's oldest bank, BNY Mellon, made a definitive statement this week by becoming the first US bank to offer clients the ability to hold and transfer BTC and ETH – in the same way that they might stocks or bonds. In an earnings call, the CEO said that 75% of their clients were either invested in or actively considering crypto, so they didn't really have a choice.
Meanwhile, Mastercard announced that it would be partnering with banks to let them more easily offer crypto trading to their customers. Mastercard covers all the regulatory and security stuff, Paxos deals with the actual crypto and the banks are just the shining, trustworthy face at the end of it all.
And finally, Google announced that it would use Coinbase to enable crypto payments for its cloud computing services starting next year, as well as using Coinbase Prime as its primary crypto custody option.
Times may be dark, but more and more people are signing on to the idea that crypto isn't going anywhere. Let that thought keep us warm through the long, hard winter.
Story Two
Ethereum vs the transaction censors
When Ethereum transitioned to Proof-of-Stake, people voiced concern that the network would no longer be intrinsically censorship resistant. If enough validators chose not to process a transaction then it could get stuck offchain forever.
This all felt reasonably hypothetical until the US sanctioned Tornado Cash and made interacting with the protocol a federal offence. The question then became: is it also illegal for Ethereum node operators to help verify Tornado Cash transactions?
While the law on this is murky, a number of node relays began refusing to validate Tornado Cash transactions, leading to the situation where more than 50% of Ethereum blocks are now censoring these transactions.
Now, this isn't quite as tectonic as it sounds. Even if a transaction is rejected by one block, it will probably be validated by the next. But as Martin Koppelmann argues, it opens the door for a censored chain to become the true history of the Ethereum network.
Again, hypotheticals abound. But it's a proof-of-concept for how the network could be pushed to disallow transactions that people or governments find distasteful. Keep an eye on what happens next.
Overheard on Twitter
"They told me Tether was a scam but it turned out in reality the British Pound was the scam 👍"
Story Three
Aptos shows what a US$2 billion blockchain company is capable of
You gotta hand it to Aptos. In the middle of one of crypto's most crushing market phases they generated something approaching hype for their so-called "Solana killer".
The story was simple enough: ex-Meta bigwigs leave the doomed Diem project to make a Layer-1 blockchain that actually works, dammit. A transformational narrative no doubt helped by this heroic personal rebranding from co-founder Mo Shaikh.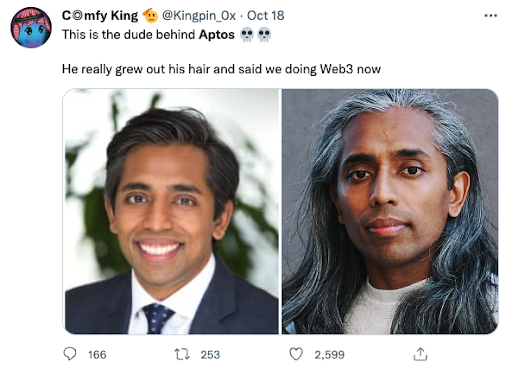 More than $350 million in funding later and the Aptos mainnet went live on Tuesday, with a claimed throughput of 130,000 transactions per second. Safe to say it's not quite humming at full potential yet, churning through a cool 4tps.
While that's probably a symptom of lack of interest/users at this early stage, bigger concerns have been raised about the project's tokenomics. The mechanics are typically complex, but with a significant amount of privately owned tokens in the hands of early investors and validators, the sell pressure is expected to be fierce.
I'm reminded of the Internet Computer (ICP), a Layer-1 that launched with great fanfare at the peak of the 2021 madness, quickly picked up a US$55 billion valuation, placing it at #6 on the Coinmarketcap rankings, but which is now down a cool 99%.
Will Aptos share the same fate? Or can those messianic locks save it from being another glorified mound of exit liquidity for VC investors?
Luke from CoinJar
---
Don't invest unless you're prepared to lose all the money you invest. This is a high‑risk investment and you should not expect to be protected if something goes wrong. Take 2 minutes to learn more: www.coinjar.com/uk/risk-summary.
Cryptoassets traded on CoinJar UK Limited are largely unregulated in the UK, and you are unable to access the Financial Service Compensation Scheme or the Financial Ombudsman Service. We use third party banking, safekeeping and payment providers, and the failure of any of these providers could also lead to a loss of your assets. We recommend you obtain financial advice before making a decision to use your credit card to purchase cryptoassets or to invest in cryptoassets. Capital Gains Tax may be payable on profits.​​
CoinJar's digital currency exchange services are operated in Australia by CoinJar Australia Pty Ltd ACN 648 570 807, a registered digital currency exchange provider with AUSTRAC; and in the United Kingdom by CoinJar UK Limited (company number 8905988), registered by the Financial Conduct Authority as a Cryptoasset Exchange Provider and Custodian Wallet Provider in the United Kingdom under the Money Laundering, Terrorist Financing and Transfer of Funds (Information on the Payer) Regulations 2017, as amended (Firm Reference No. 928767).