Onchain: Nike & EA bringing NFTs to games, Asia rising, and an eye-watering Series C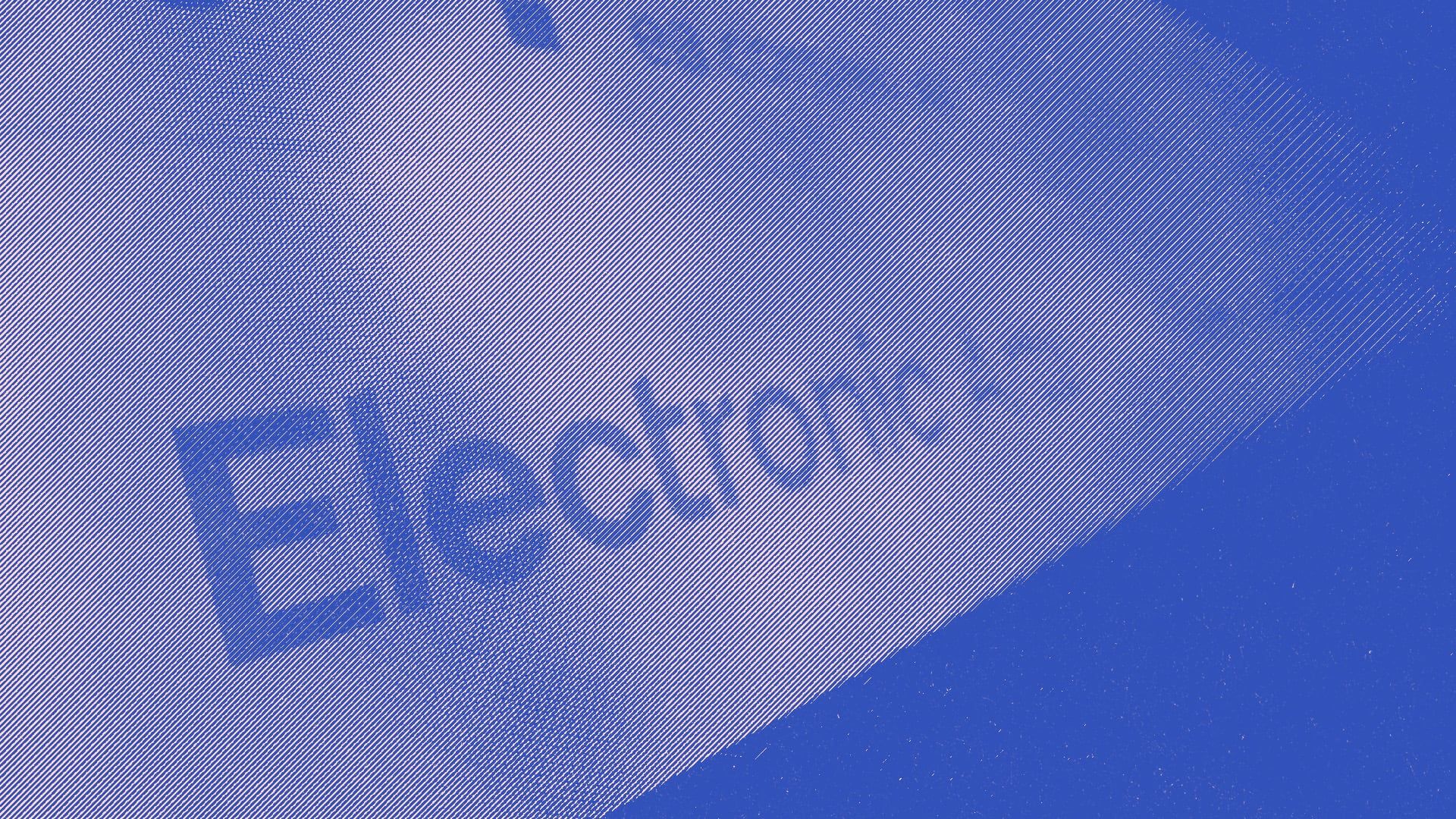 Story One
Nike and EA bringing NFTs to games
While things are rather dire in NFT land, companies outside of the space seem to lead the way regarding retail adoption.
EA, the gaming company behind FIFA and other sports titles, has partnered with Nike's .Swoosh platform to bring virtual goods to its games and enable players to express themselves creatively by customizing their teams with their favorite Nike gear.
It isn't Nike's first move in the world of web3. In December 2021, the sportswear giant acquired the digital fashion platform RTFKT and has since ventured into the business of virtual sneakers and phygitals. Because why bother walking irl if you can walk in the Metaverse, am I right? 👟
.Swoosh, Nike's web3 marketplace, released its first sale in May this year and raised over $1 million despite technical issues and the website frequently crashing due to bots.
Some users quickly pointed out that they'd expect more from a multi-billion dollar company known for its ability to pull off exclusive launches drawing huge queues.
Not much detail is known about the integration. However, you can get a first taste with the teaser video, or simply wait for the release in "the coming months."
Key Takeaway: Neither Nike nor EA have used the term NFT to refer to their items. Instead, they're calling them virtual creations. Maybe it's time for us to move away from throwing technical terms around to position our virtual creations.
Story Two
Asia rising?
The US is gradually becoming less friendly toward crypto as they continue suing crypto exchanges. Nevertheless, things look brighter in Asia, where Hong Kong has eased its stance on retail crypto trading after cracking down on it in 2021 when Mainland China banned crypto altogether. Interestingly, this move coincides with Beijing releasing a whitepaper about web3 innovation that acknowledges web3's inevitability and talks about enhancing policy support and growth.
And we all know China isn't one to dodge a growth opportunity.
Going even further East, even Japan has recently made changes to facilitate crypto innovation and loosing up its tough tax regime.
Key Takeaway: Crypto has become too big for countries to ignore. Where one door closes, another opens in terms of regulatory environments.
Story Three
Eye-watering Series C
It's a bear market, but not if you're the CEO of OpenAI raising for your other company. Worldcoin has managed to receive $115 million from VCs in its series C to build out its network.
Worldcoin promises to deliver a proof-of-humanity protocol. Anyone signing up for a Worldcoin ID has to find an Orb, an iris scanner that has eerie similarities to the death star, and get scanned. By doing so, they verify that they are a real person and receive a token for it.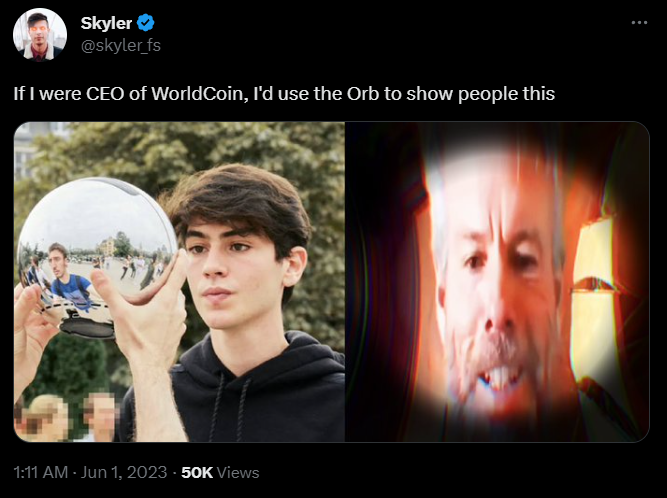 If this sounds dystopian to you, you're not alone. Even their lead investor admits in a thread aimed at rebutting concerns that, at first, it sounded like an Orwellian nightmare.
Unfortunately, he forgot to find solid arguments against the dystopia. It doesn't help that a Black Market for Worldcoin credentials popped up, and an MIT technology review found that Worldcoin Operators had used deceptive practices to collect more personal data than agreed upon.
Key Takeaway: As AI advances, the problem of how we differentiate between humans and bots will aggravate. Solutions are needed, but, despite what all these VCs say, scanning your Iris and storing it with a team that has a bad track record with consent and privacy seems a bad idea.

The fact of the Week: 2.8 kg that's how much a Worldcoin Orb weighs.
- Naomi from CoinJar

---
Don't invest unless you're prepared to lose all the money you invest. This is a high‑risk investment and you should not expect to be protected if something goes wrong. Take 2 minutes to learn more: www.coinjar.com/uk/risk-summary.
Cryptoassets traded on CoinJar UK Limited are largely unregulated in the UK, and you are unable to access the Financial Service Compensation Scheme or the Financial Ombudsman Service. We use third party banking, safekeeping and payment providers, and the failure of any of these providers could also lead to a loss of your assets. We recommend you obtain financial advice before making a decision to use your credit card to purchase cryptoassets or to invest in cryptoassets. Capital Gains Tax may be payable on profits.​​
CoinJar's digital currency exchange services are operated in Australia by CoinJar Australia Pty Ltd ACN 648 570 807, a registered digital currency exchange provider with AUSTRAC; and in the United Kingdom by CoinJar UK Limited (company number 8905988), registered by the Financial Conduct Authority as a Cryptoasset Exchange Provider and Custodian Wallet Provider in the United Kingdom under the Money Laundering, Terrorist Financing and Transfer of Funds (Information on the Payer) Regulations 2017, as amended (Firm Reference No. 928767).