Onchain: Ledger Drama, Tethers' Bitcoin purchase, and Ben's coins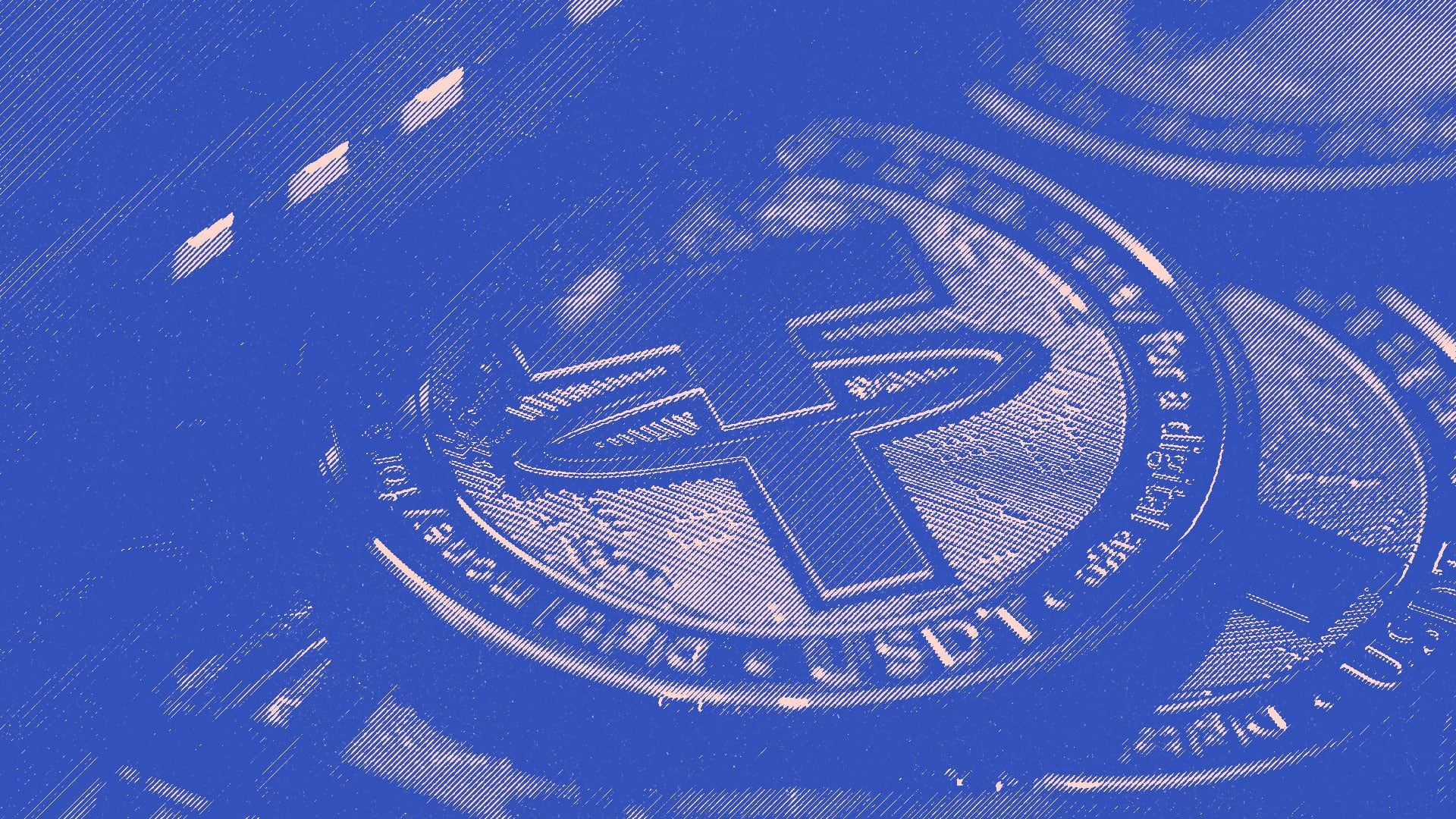 Story One
Ledger Drama
The hardware wallet producer has never been one to shy away from funny ideas. After producing a wallet with a necklace so you can keep your crypto close, their latest announcement triggered a significant outrage.
Last week Ledger announced a new service to make seed phrase management less daunting. In short, this service allows users to connect their seed phrase to their identity to regain access if they lose it. When a user opts in, their seed phrase is split into three, encrypted, and sent to three different custodians (CoinCover, Ledger, and a third provider). This service isn't default activated and requires separate approval by the user. On top of that, they have to pay a monthly fee.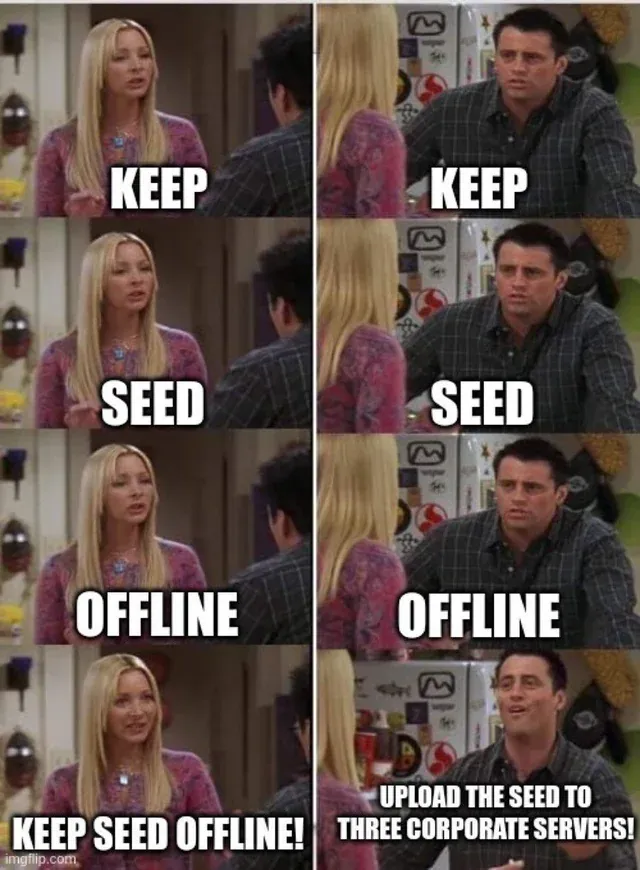 While to people used to TradFi, this doesn't seem all that bad, Ledger unfortunately once again forgot that their main clientele are self-sovereignty maxis who can't live without the constant threat of forgetting their seed phrase. Ledgers' PR team didn't help when they said, "You have always trusted Ledger not to deploy such firmware whether you knew it or not."

Key takeaway: Seedphrase management is hard. Even when you buy hardware, it's still software that makes changes to it. One potential solution is open-sourcing the code running these wallets. In the meantime, if you don't like the service, don't use it.
Story Two
Tethers' Bitcoin Purchase
Despite Tether often facing FUD, it dominates the stablecoin market with a market cap of over $82 billion. Turns out, being the dominant stablecoin is a hugely profitable business. In Q1 of this year, Tether reaped a decent $1.5 billion profit. It's unlikely for that trend to stop as a lot of Tethers' earnings don't come from yield farming but from treasury bonds. And interest rates have been on the rise.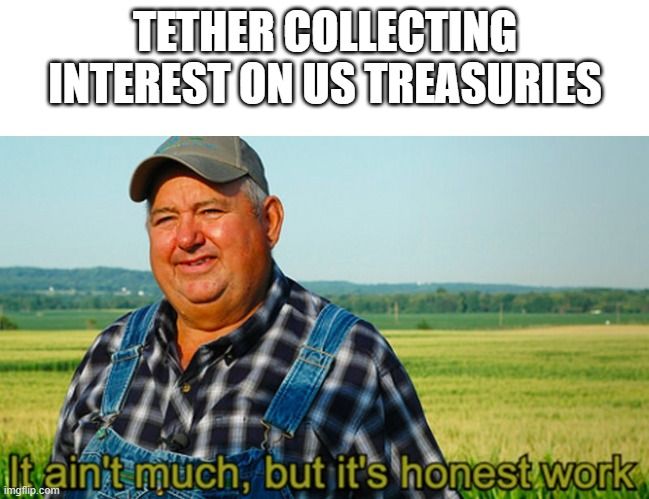 Sitting on all that money, Tether has decided to start investing up to 15% of its profits in Bitcoin going forward. According to them, it's part of a conservative approach.
Key Takeaway: Stablecoins are a huge business, but they constantly face pressure to build reserves to dampen crises. By investing in Bitcoin, Tether is further diversifying its reserves, all while collecting points from the Bitcoiners.

Story Three
Ben's coins
While Pepe continues filling the timeline, NFT investors can't remain sidelined. Wanting to fill the void caused by lack of excitement around their JPEGs (and in their wallets), one of them decided to create his own memecoin, originally called like himself: BEN.
Already a figure in the space, his token $BEN was launched with a supply of 420.69 million tokens and raised over 60 ETH during the sale. When the price started declining, help came from the controversial influencer Bit Boy (also called Ben irl), who eventually took over the project entirely.
Unhappy with that arrangement, Original Ben set out to build a coin that could be his own, called it $PSYOPS, and asked investors to send ETH directly to his wallet. Nearly $7 million inflow in his wallet later, the contract for the coin still hasn't been deployed.
If all of that sounds a little illegal to you, you're not alone. Someone on Twitter even set up a Ben Jail tracker.
Key Takeaway: As a rule of thumb, when a founder asks to send funds to their private wallet, consider it a red flag. 🚩
Fact of the week: 2.1 cents that is how much it costs to mint one real penny, according to the US mint. So instead of buying memecoins, real coins could be the real alpha. Plus, you can throw them in wells for good luck. Try that with a memecoin.

- Naomi from CoinJar

---
Don't invest unless you're prepared to lose all the money you invest. This is a high‑risk investment and you should not expect to be protected if something goes wrong. Take 2 minutes to learn more: www.coinjar.com/uk/risk-summary.
Cryptoassets traded on CoinJar UK Limited are largely unregulated in the UK, and you are unable to access the Financial Service Compensation Scheme or the Financial Ombudsman Service. We use third party banking, safekeeping and payment providers, and the failure of any of these providers could also lead to a loss of your assets. We recommend you obtain financial advice before making a decision to use your credit card to purchase cryptoassets or to invest in cryptoassets. Capital Gains Tax may be payable on profits.​​
CoinJar's digital currency exchange services are operated in Australia by CoinJar Australia Pty Ltd ACN 648 570 807, a registered digital currency exchange provider with AUSTRAC; and in the United Kingdom by CoinJar UK Limited (company number 8905988), registered by the Financial Conduct Authority as a Cryptoasset Exchange Provider and Custodian Wallet Provider in the United Kingdom under the Money Laundering, Terrorist Financing and Transfer of Funds (Information on the Payer) Regulations 2017, as amended (Firm Reference No. 928767).