Learn how CoinJar is improving liquidity to bring you better prices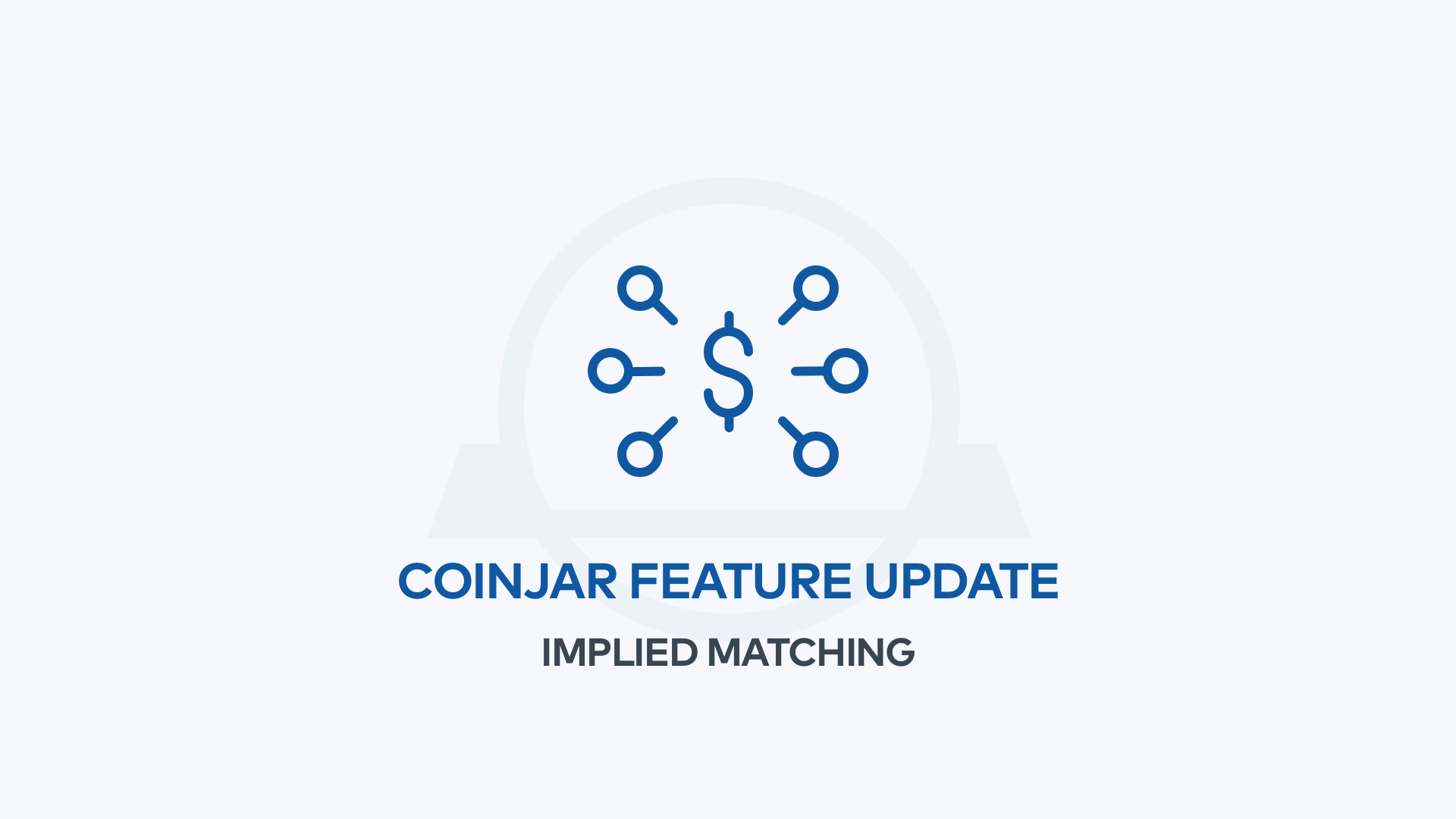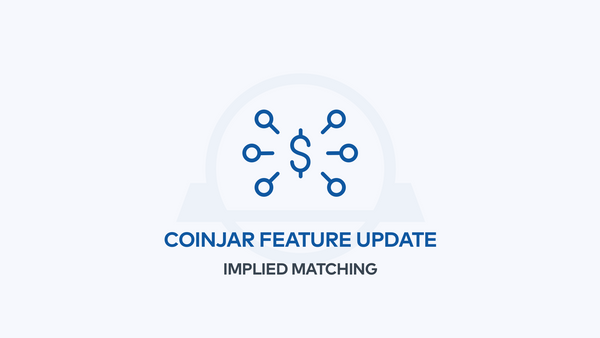 Now with 289 trading pairs available on CoinJar and 49 on CoinJar Exchange, and with new cryptocurrencies recently being listed including LINK, COMP, MKR, OMG and XLM, it's more important than ever to provide deep liquidity and better buy/sell prices.
In September 2020, CoinJar launched a first-generation implied matching system for incoming orders with the goal to bring you better digital currency prices and improved liquidity.
Over the past few weeks since launching implied matching, we've seen significantly improved digital currency prices at CoinJar, especially across digital currencies with below-average trading volumes.
What is implied matching and how does it affect you?
Implied matching allows an incoming order to be matched against a combination of resting orders in other related order books where this yields a more favourable overall price, thus improving CoinJar's liquidity. This functionality bridges the available liquidity in different trading products and offers more trading opportunities to participants.
Data based on approximately 2 weeks before and after the launch of implied matching showed that CoinJar's buy-sell spread between Basic Attention Token and AUD improved by 75% (from 2.16% to 0.53% on average). Improvements were also seen in other pairings such as the buy-sell spread between Bitcoin and AUD has improved by 13% (from 0.22% to 0.19%).
No action is required to benefit from implied matching. All CoinJar Exchange users are already experiencing the benefits of implied matching!
How does implied matching work?
As illustrated in the example below, within the BTC/AUD order book, a bid and an ask can be implied from BTC/USDC and USDC/AUD order books.

When a BTC/AUD buy order with a price of at least 15500 is received, the matching engine will execute against the implied order, triggering a fill against the 11310 BTC/USDC ask and the 1.370 USDC/AUD ask.
Prior to the introduction of implied matching, incoming orders were only matched against resting orders. This means that in the above example BTC/USDC and USDC/AUD orders would have to be matched against existing BTC/USDC and USDC/AUD orders respectively.
How does improved liquidity provide better prices?
Liquidity generally refers to the ability to trade a substantial amount of a financial asset at close to current market prices.
This definition has two aspects to it: ease of trading (speed) and price.
A liquid asset is one that can be sold quickly – there must always be willing buyers when sellers choose to sell. Liquidity also implies that an asset can be sold without materially affecting the market price. In other words, there must be sufficient demand to support the price during the course of the transaction.
Ultimately, a more efficient market thanks to implied matching will allow CoinJar and CoinJar Exchange users to trade at lower prices. CoinJar will continue to monitor the effects of implied matching and continue to deliver improvements required to ensure high liquidity and ease of trading.
To learn more about crypto exchange liquidity you can visit this article and to learn more about implied matching you can read the CoinJar Exchange Trading Rules.
If you have any questions, please reach out to support@coinjar.com or submit a new support request.
---
Don't invest unless you're prepared to lose all the money you invest. This is a high‑risk investment and you should not expect to be protected if something goes wrong. Take 2 minutes to learn more: www.coinjar.com/uk/risk-summary.
Cryptoassets traded on CoinJar UK Limited are largely unregulated in the UK, and you are unable to access the Financial Service Compensation Scheme or the Financial Ombudsman Service. We use third party banking, safekeeping and payment providers, and the failure of any of these providers could also lead to a loss of your assets. We recommend you obtain financial advice before making a decision to use your credit card to purchase cryptoassets or to invest in cryptoassets. Capital Gains Tax may be payable on profits.​​
CoinJar's digital currency exchange services are operated in Australia by CoinJar Australia Pty Ltd ACN 648 570 807, a registered digital currency exchange provider with AUSTRAC; and in the United Kingdom by CoinJar UK Limited (company number 8905988), registered by the Financial Conduct Authority as a Cryptoasset Exchange Provider and Custodian Wallet Provider in the United Kingdom under the Money Laundering, Terrorist Financing and Transfer of Funds (Information on the Payer) Regulations 2017, as amended (Firm Reference No. 928767).