Keeping your coins secure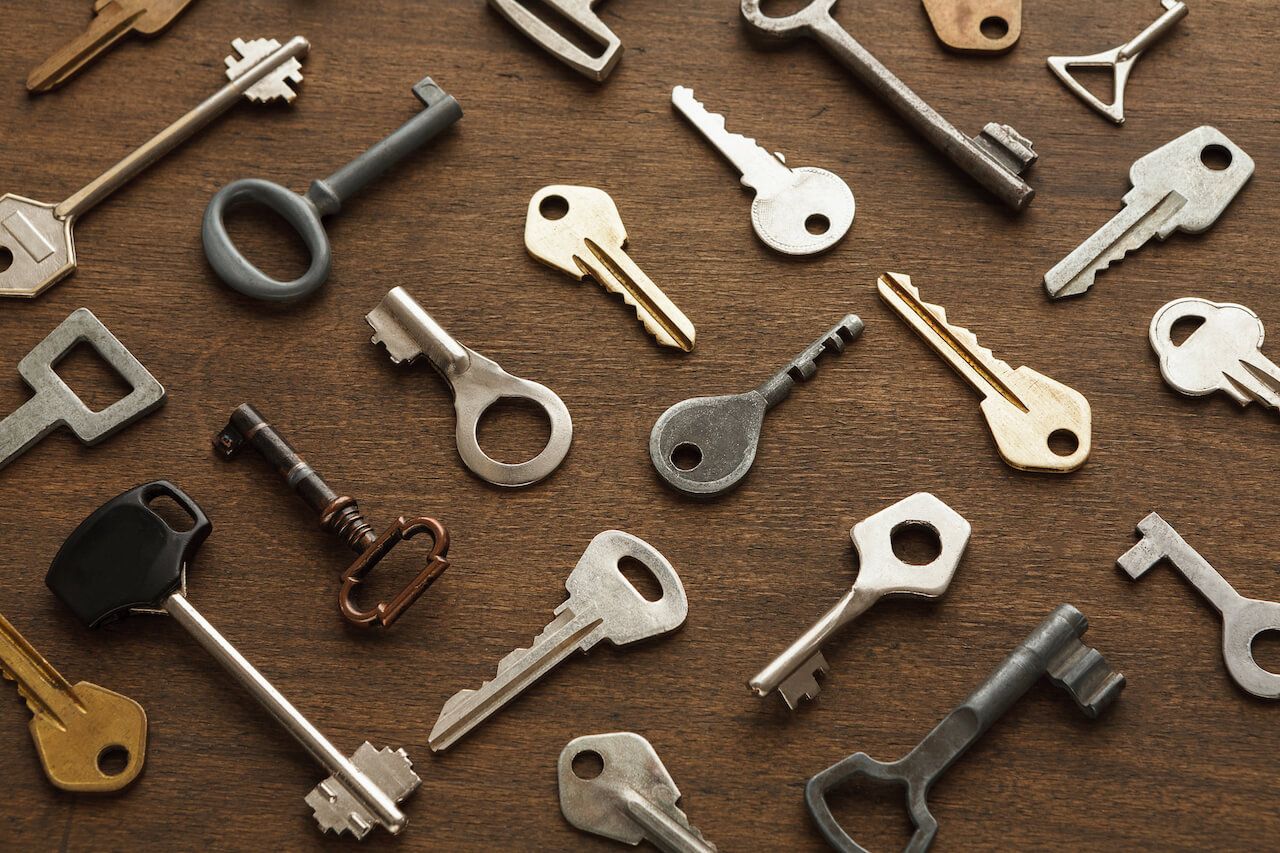 There are many ways you can keep your digital currency safe and secure. As always, we recommend that you research thoroughly before spending, sending, trading and storing your money (in all its forms – fiat and digital currency) anywhere.
In this section of the guide, we'll cover the best way to secure your online accounts and how to choose the best digital currency wallet for you.
Use a Password Manager
Having a password manager won't just protect your digital currency, but it will beef up the security for all your online accounts.
Apart from coming up with complex passwords for you, encrypted password managers like LastPass and 1Password will store and automatically fill them out for you too. All you need to do is remember one master password.
If you are using the same password for multiple accounts, or your passwords include your birth year or your dog's name – making the change to a password manager is crucial.
Use Multi-Factor Authentication/Enhanced Security
Two Factor Authentication (2FA) or Multi-Factor Authentication requires one or more secondary forms of authentication (like a mobile phone) before gaining access to an online account.
This way, even if someone were to gain access to your sign in details, they would be unable to get into your accounts without first authenticating using your selected security device.
There are two types of Enhanced Security: SMS authentication, where you receive a security code via text, and Time-based One-Time Password (TOTP), where an authentication app like Google Authenticator or Authy generates a brand new authentication code every 30 seconds. If you travel frequently or SMS isn't unreliable for you, use TOTP authentication.
Set up Enhanced Security for your CoinJar.
Use a trusted digital currency wallet
What is a wallet?
A digital currency wallet is a place to store your cryptocurrency (like a normal fiat bank account).
What are public and private keys?
A public key is used to send or receive digital currency to your wallet. A private key is used to give you access to your wallet.
Choosing the best wallet for you
When you hold digital currencies, you can choose to hold your private keys yourself on a desktop or mobile client, a web wallet like CoinJar, or a hardware wallet.
Depending on your use-case and how much you're holding, it's important to choose the best option for you. Consider the following before picking your wallet.
How long has the service provider been around?
Who makes the software?
Is the software still supported?
How transparent are they about the company?
What do the reviews say?
| Wallet Type | How it works | Pros | Cons |
| --- | --- | --- | --- |
| Web wallet (e.g. CoinJar) | Stores your private keys on your behalf on their servers | - Simple and easy to use - Often linked with exchanges so you can trade and store in one place | - You do not have full control over your digital currency holdings |
| Hardware wallet (e.g. Ledger Nano S) | Stores your private keys in a secure hardware device | - Your private keys are never exposed to your computer | - Costs money |
| Desktop or mobile client | Stores your private keys on your computer | - You have full control over your digital currency holdings | - Your private keys are lost if something happens to your device - Requires technical know-how |
If you are making small and frequent transactions, buying bitcoin and other cryptocurrencies often, we recommend using a web wallet (like CoinJar). If you are looking to simply store your digital currency somewhere safe and/or you trade infrequently, you may want to consider using a hardware wallet. If you are confident in your technical capabilities, you can also consider the desktop or mobile client and the Bitcoin OTC Trading Desk.
Or, you can use any combination of these three options. Like with many things in life, don't put your eggs in one basket.
Use bookmarks to access websites
We recommend bookmarking websites that require credentials and accessing them through bookmarks only. Always check the website SSL and URL. Your browser should display a 'Secure' padlock to signify your connection is authentic and can be trusted – make sure the domain is an authorised one from the company.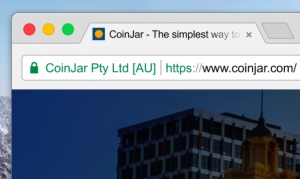 Watch out for imitators
When receiving any email, always double check the sender's email address – even if the name displayed is correct. Checking the sender email alone is not fool-proof to avoid getting phished. Think twice before you click any link, especially if you have doubts about the email.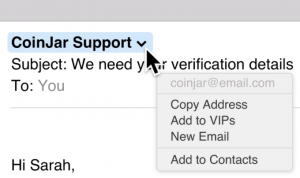 The security measures above will help keep your funds secure, but it's important to stay vigilant when it comes to your money. Since we're here covering security, read the next section of the Beginner's Guide on the risks of digital currency.