Introducing DeFi & ERC-20 CoinJar Bundles!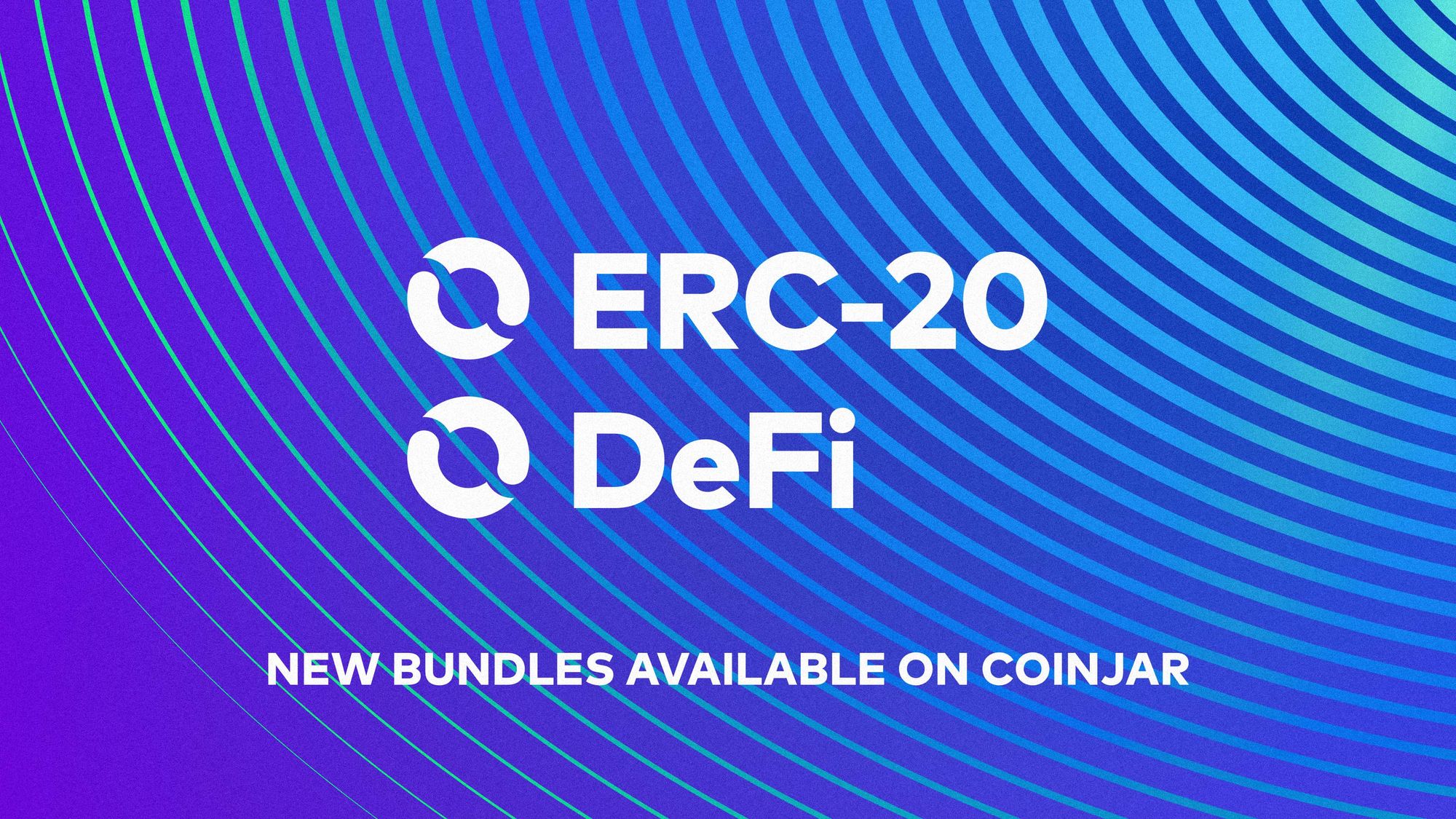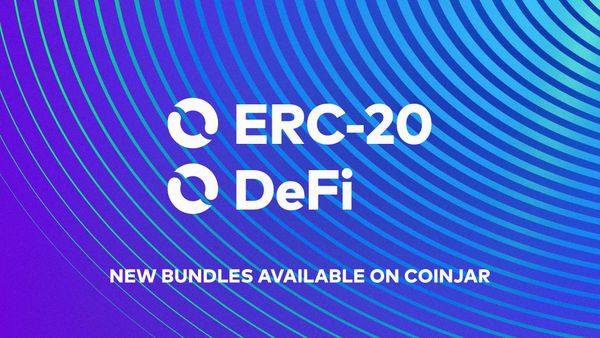 Following the announcement of four new ERC-20 tokens to the CoinJar lineup, we have also created new CoinJar Bundles to help you diversify your ERC-20 portfolio.
From today, the following bundles are available for purchase through the CoinJar app:
ERC-20 Bundle which includes BAT, ZRX, USDC, DAI, COMP, LINK, MKR, OMG
DeFi Bundle which includes COMP, LINK and MKR
CoinJar Bundles allow you to purchase collections of popular digital currencies making diversifying your portfolio easier than ever. You can read more about CoinJar Bundles at our dedicated Knowledge Base article.