Introducing CoinJar tax statements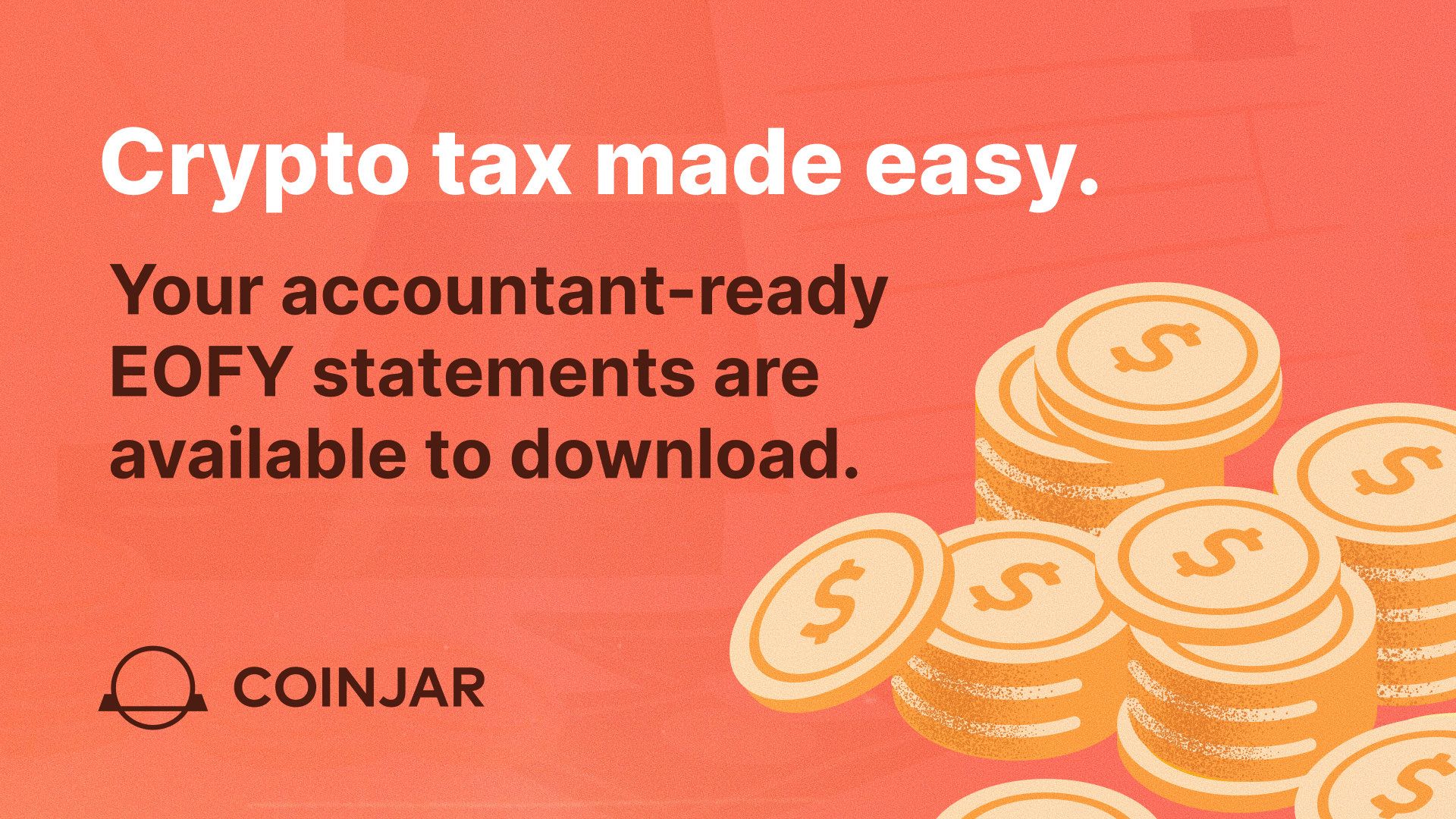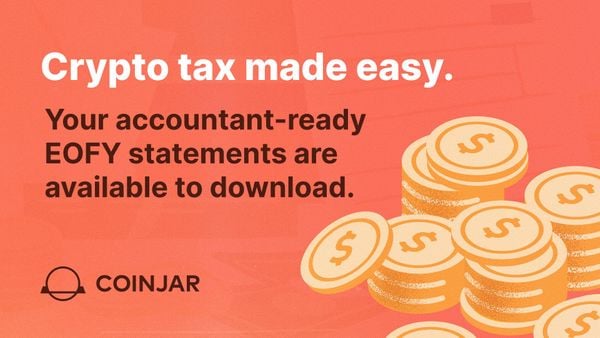 It's no secret that sorting out your crypto tax can be a daunting proposition. Fortunately, now you can download a comprehensive CoinJar tax statement, ready to send to your accountant.
All you need to do is:
Use your web browser to login to coinjar.com. Note: this feature is NOT currently available through the CoinJar app.
Click Settings and then 'General'
Go to 'Reports & statements', followed by 'Transaction history & statements'
From there you can export your account statement, as well as a record of your Purchases & Sales (probably the one your accountant really wants to see) and Deposits & Withdrawals. Simply choose which dates you want the report to cover and we'll send it to your inbox.
If your crypto transactions are more complex or spread over multiple exchanges and wallets, then we also offer full, real-time integration with three leading crypto tax apps: CryptoTaxCalculator, Cointracker and Koinly.
We're delighted to offer CoinJar users big discounts on all three apps.
If you have a load of CoinJar Reward Points burning a hole in your account, you can also use them to pay for a subscription to CoinTracker, CryptoTaxCalculator or Koinly.
Check out the CoinJar Rewards Store to see our full range of available packages.
Like many investments, cryptoassets carry risk. Given the potential price volatility which can be extreme, the value of your cryptoassets may fall rapidly or over time. Cryptoassets are also currently unregulated by the FCA and you are unable to access the Financial Services Compensation Scheme or the Financial Ombudsman Service.