Introducing CoinJar Exchange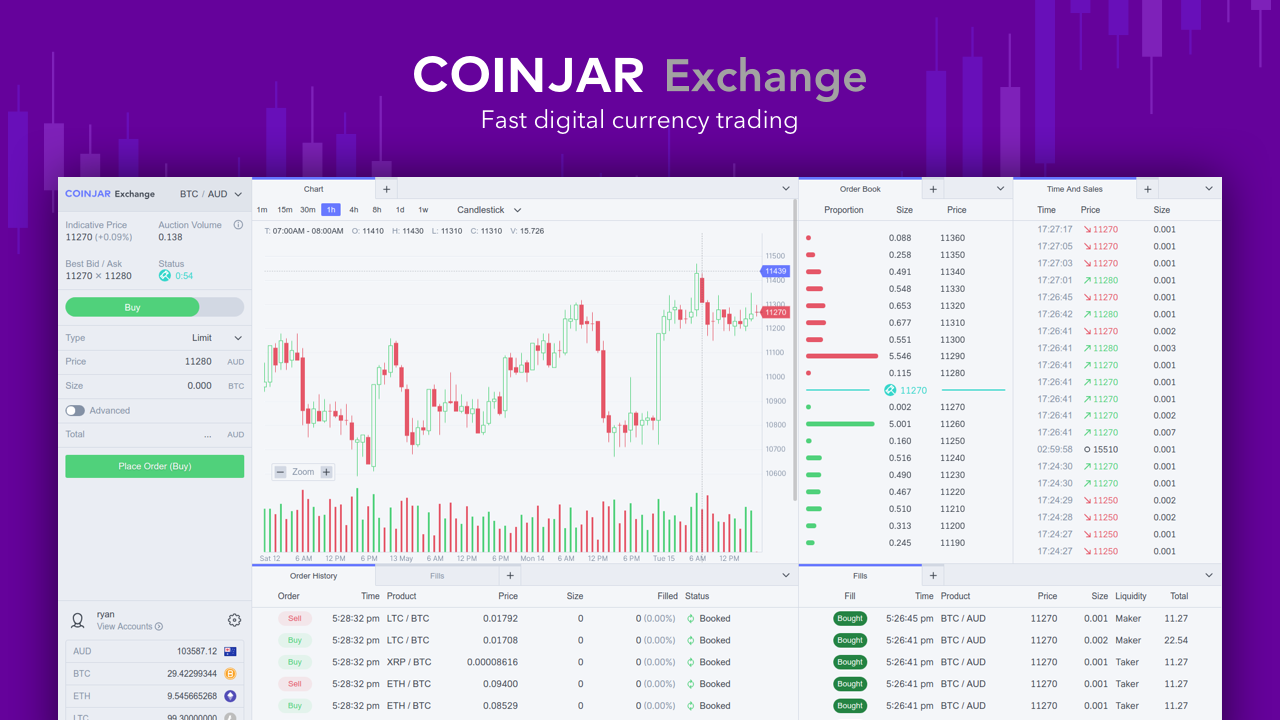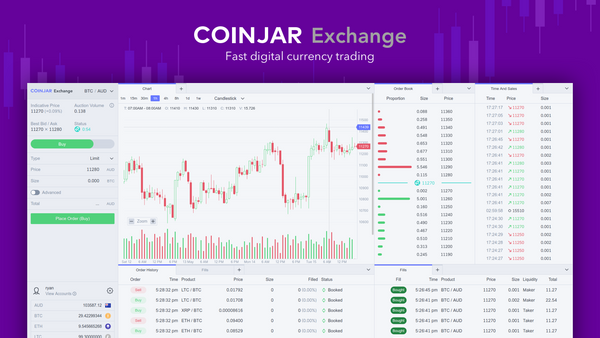 We're excited to introduce CoinJar Exchange, an advanced cryptocurrency trading platform that supports high-frequency, low-latency execution for experienced traders. It's also the fastest of its kind in Australia.
What is CoinJar Exchange?
CoinJar Exchange is an advanced online digital currency trading platform, which provides the ability to trade multiple different digital currencies against Australian dollars and Bitcoin.
Unlike CoinJar – a market maker – CoinJar Exchange allows to you trade directly with other users. The value of the currency you wish to trade at the time is directly influenced by the price other users are willing to pay for it.
This is made possible by completing buy and sell orders between participants. CoinJar Exchange matches your trades according to your order instructions (limit or market) and simple price-time priority.
Key features of CoinJar Exchange include:
7 trading pairs: BTC/AUD, ETH/AUD, XRP/AUD, LTC/AUD, ETH/BTC, XRP/BTC and LTC/BTC
3 daily auction windows for better opportunities and fairer prices
Fully customisable interface
Low fees
Who can use CoinJar Exchange?
Anyone with a verified CoinJar can join CoinJar Exchange for free – although there are also multiple paid plans available with additional benefits. Each plan offered is detailed within CoinJar Exchange itself. To become verified, you must be an Australian resident.
Why use CoinJar Exchange over CoinJar?
CoinJar Exchange provides professional and high volume traders with more control over their buy and sell orders. When trading, you're able to specify the exact pricing and size of your trade, as well as the terms of cancellation. It displays a detailed overview of the current market, providing insights into liquidity and current market value.
CoinJar Exchange also has a dedicated trading API, allowing developers to automate order creation and cancellation, transfer funds to and from CoinJar Exchange, view existing and previous orders, and determine the current market value of the currencies on offer.
Join CoinJar Exchange today to receive 0% trading fees until 30 June 2018.
To join CoinJar Exchange, visit https://exchange.coinjar.com/. For more detailed technical information on CoinJar Exchange, please refer to the official Knowledge Base or CoinJar Exchange Documentation.