Introducing CoinJar Bundles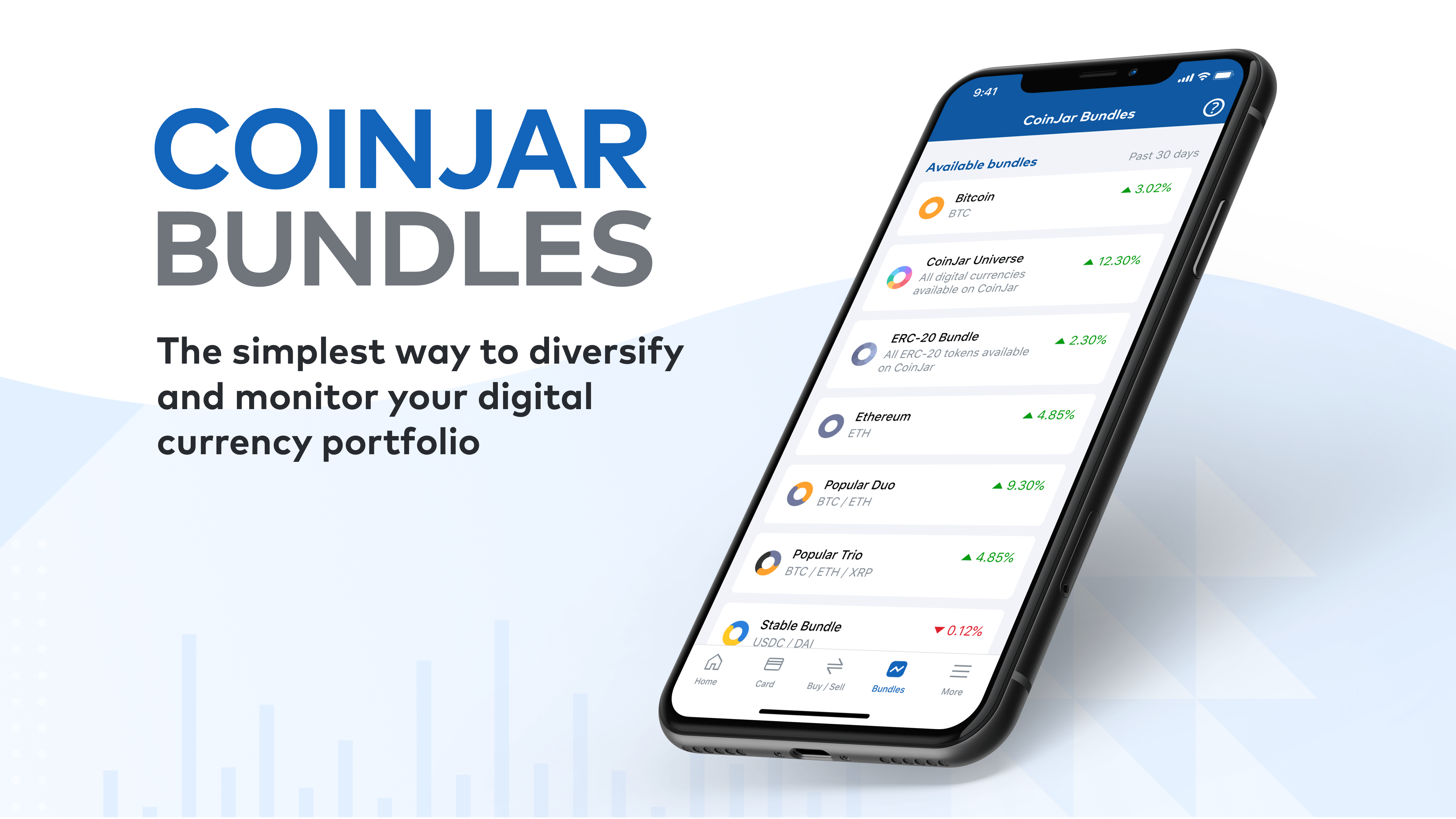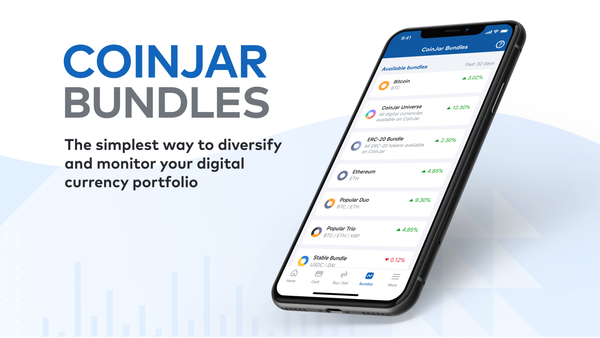 We're incredibly excited to announce the launch of CoinJar Bundles –  a new way of diversifying your cryptocurrency investments.
What are CoinJar Bundles?
CoinJar Bundles are collections of popular digital currencies you can purchase as a group, making them a great way to diversify your portfolio. Your bundles are tracked automatically over time, providing insight into the performance of your investments.
We have curated a collection of bundles, including the largest cryptocurrencies by market cap, bundles that centre around stablecoins, ERC-20 tokens, and more.
Among them, our 'Popular Trio Bundle' provides weighted allocations in BTC, ETH and XRP, while the 'Universe Bundle' allows you to easily invest across our entire digital currency inventory.

Each Bundle will clearly break down asset allocations between 'proportional' and 'cap adjusted'. Funds added to each Bundle may be automatically allocated in fixed proportions or allocated to reflect the ratio of basket content and quantity of cryptocurrencies set according to a Bundle's settings.
CoinJar Bundles can be accessed exclusively through CoinJar's mobile app, available for iOS and Android, and will be added to the CoinJar web app in a future update.
To access CoinJar Bundles simply select the 'Bundles' tab in the navigation menu of the CoinJar app.
You will need to ensure that your CoinJar app is up to date and you may need to sign out and sign back in to make Bundles available.
More information about CoinJar Bundles can be found at https://www.coinjar.com/bundles or at our dedicated Knowledge Base article.
If you have any further questions please contact our Support Team at support@coinjar.com.