In the balance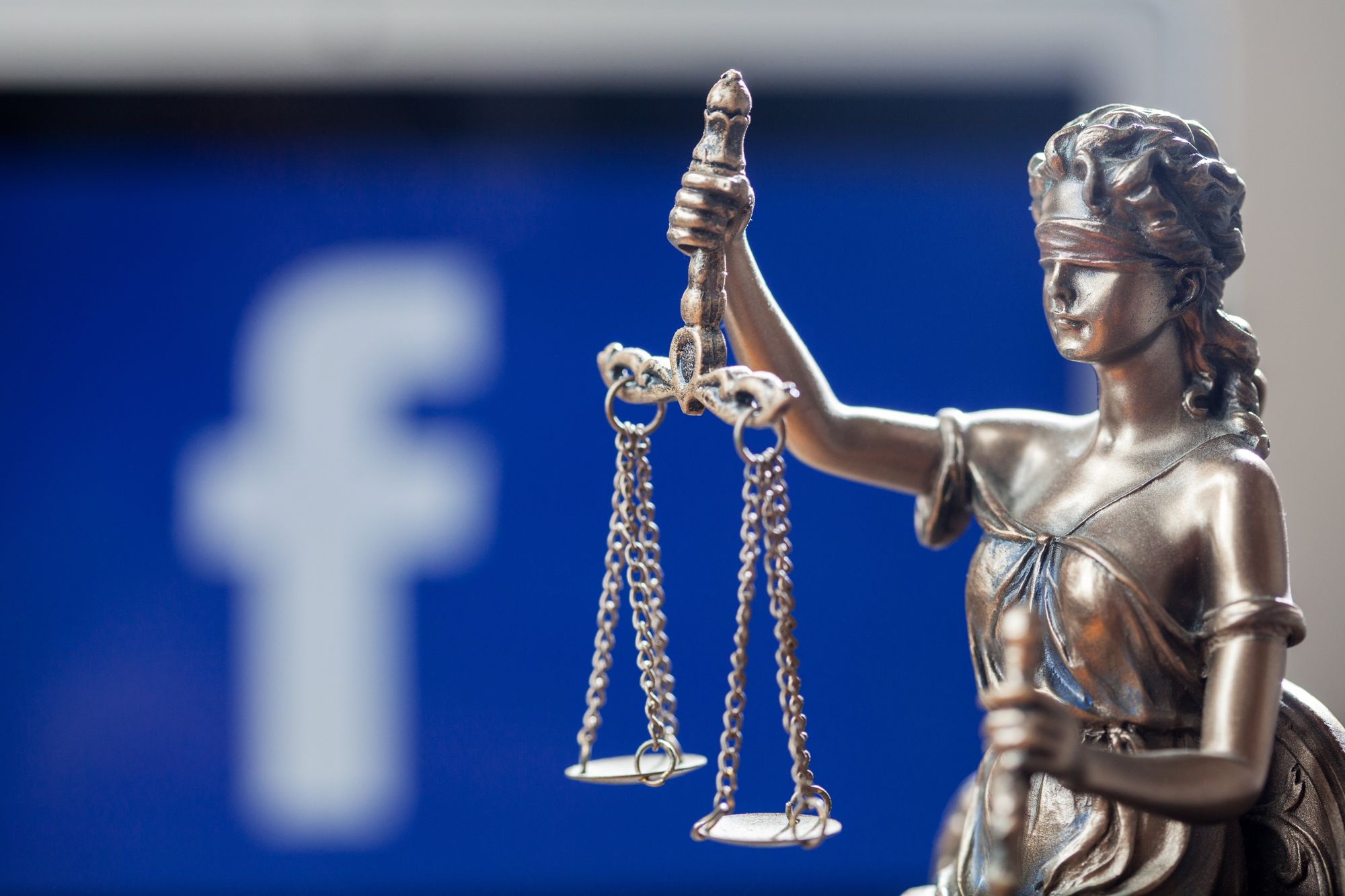 Would you trust Mark Zuckerberg with your money? Soon you may not have a choice.
Well, it's happened. Facebook, the world's sixth most valuable company, with a customer base of around 2.7 billion people, has announced that it will soon be releasing its very own cryptocurrency: Libra. Yes, Libra. How nice is that? A name like a gentle breeze, as if to whisper, "Hey, no need to worry, pal. Everything's going to be OK."
One suspects that this brand of genteel inoffensiveness might be intentional from Facebook, a company whose name has increasingly become a byword for privacy invasion, democratic breakdown and the facilitation of genocide. But let's forget all that: Libra is here to liberate the masses, bank the unbanked and enshrine Zuck Bucks™️ as our new global currency.
Lean all the way in
You have to hand it to Facebook. This is a ballsy move considering that they've become the poster kids for corporate overreach and the law of unintended consequences. "Sure, we screwed up that privacy thing and have ruined a few elections, but we promise we know what we're doing with this whole 'money' caper."
To be fair to Facebook, they have gone to lengths to ensure that this isn't simply the latest iteration of the 'Poke' button. There's an independent Libra Association to set monetary policy and a basket of non-volatile assets keeping the value of the coin stable. The professed mission is to 'bank the unbanked' and that's certainly laudable; in a lot of countries, there are more Facebook accounts than there are bank accounts.
But what even is a Libra?
The short, short version: Libra is a stablecoin, much like Tether or USD Coin. (If you want the longer version, I've written an in-depth analysis for the CoinJar blog.) Stablecoins essentially allow you to transfer the value of a fiat currency without having to go through the traditional banking system. They offer liquidity to crypto markets and open the possibility of using crypto as a reliable, non-volatile payment option – by anyone, for anything, from anywhere in the world. But unlike Tether or USD Coin, Libra has an immediate potential market of 2.7 billion people.
We're a big fan of stablecoins here at CoinJar, so we're not going to write-off Libra just because it has Facebook's paws all over it. But trust is at the very heart of the crypto experiment. It will be interesting to see how one of the world's least trusted companies tries to convince us (and the many regulators knocking on their door) that they can be trusted with the future of money.
And as for bitcoin? Well, it soared a lazy 40% on the news, so I think it's going to be juuuuuust fine.
One more thing
We may not ever find out who Satoshi Nakamoto really is, but one thing's for certain: it is almost definitely not local maniac Craig Wright. Wright has been unsuccessfully claiming to be the inventor of bitcoin for three years now, even going so far as to unsuccessfully try and copyright the bitcoin white paper in May this year. Last week, Wright appeared in a US court on charges of concealing some 1.1 million bitcoin from an old business partner. Cue multiple crying jags, wild claims, pleas to god and so many documents being thrown into the air that the judge threatened him with jail time. Really makes you proud to be Australian.
Go deeper
We are not affiliated, associated, endorsed by, or in any way officially connected with any business or person mentioned in articles published by CoinJar. All writers' opinions are their own and do not constitute financial or legal advice in any way whatsoever. Nothing published by CoinJar constitutes an investment or legal recommendation, nor should any data or content published by CoinJar be relied upon for any investment activities. CoinJar strongly recommends that you perform your own independent research and/or seek professional advice before making any financial decisions.
---
Don't invest unless you're prepared to lose all the money you invest. This is a high‑risk investment and you should not expect to be protected if something goes wrong. Take 2 minutes to learn more: www.coinjar.com/uk/risk-summary.
Cryptoassets traded on CoinJar UK Limited are largely unregulated in the UK, and you are unable to access the Financial Service Compensation Scheme or the Financial Ombudsman Service. We use third party banking, safekeeping and payment providers, and the failure of any of these providers could also lead to a loss of your assets. We recommend you obtain financial advice before making a decision to use your credit card to purchase cryptoassets or to invest in cryptoassets. Capital Gains Tax may be payable on profits.​​
CoinJar's digital currency exchange services are operated in Australia by CoinJar Australia Pty Ltd ACN 648 570 807, a registered digital currency exchange provider with AUSTRAC; and in the United Kingdom by CoinJar UK Limited (company number 8905988), registered by the Financial Conduct Authority as a Cryptoasset Exchange Provider and Custodian Wallet Provider in the United Kingdom under the Money Laundering, Terrorist Financing and Transfer of Funds (Information on the Payer) Regulations 2017, as amended (Firm Reference No. 928767).