Important changes to CoinJar deposits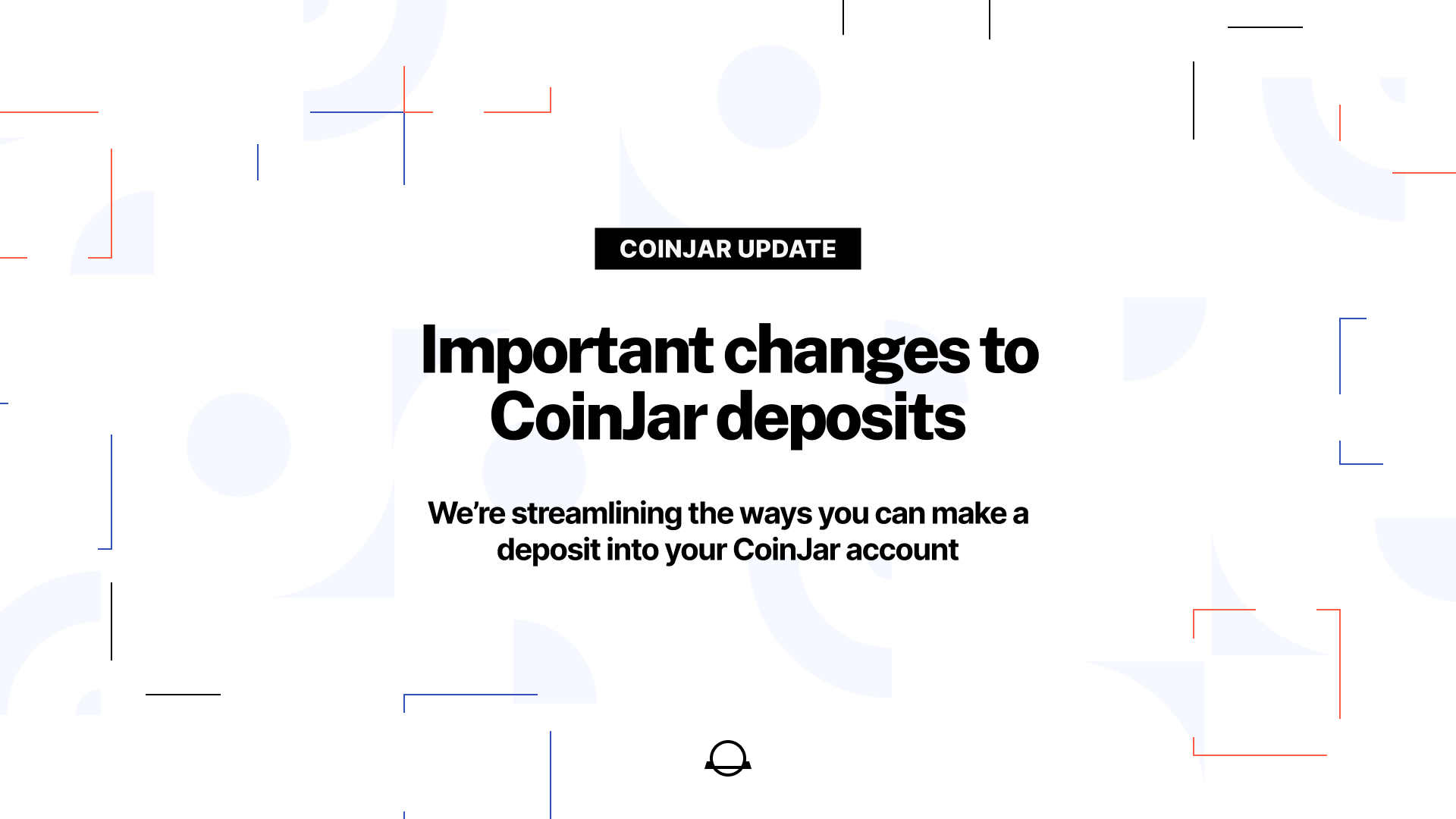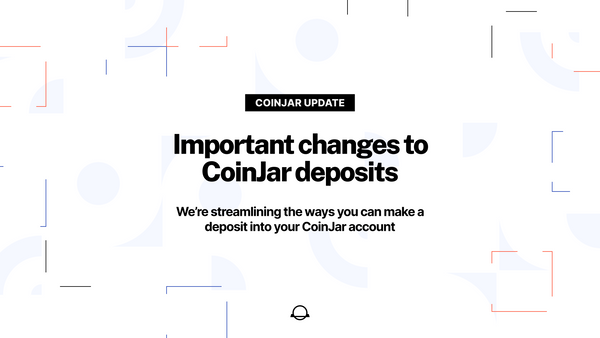 We're streamlining the way you deposit money into your CoinJar account. As a result, you'll need to update your deposit details.
Please take this opportunity to delete any saved CoinJar PayID or BPAY details from your internet or mobile banking. These details will cease working on June 27, 2022, and any payments made after this date will be rejected.
Going forward, when you tap 'Deposit' at the top of the CoinJar app you'll see three options. (You need to be updated to the latest version of the CoinJar app).
PayID
PayID lets you make instant deposits to your CoinJar account. Simply use the PayID email found under 'PayID Details' when making the PayID transfer. You no longer have to include a reference number with your deposit.
Your new PayID is unique to you and should not be shared with anyone. Note that not all banks support PayID at this time.
Money sent to our previous PayID (npp@coinjar.com) after June 27 won't be received and will automatically be returned to your bank account within 10 business days.
Bank transfer
Bank transfers allow you to deposit money from your bank to a BSB and account number. These numbers are unique to you and should not be shared with anyone.
Bank transfers should arrive within minutes if your bank supports Osko. If your bank doesn't support Osko, deposits can take 1-3 business days. Bank transfers need to come from a bank account with the same name as your CoinJar account.
Blueshyft
With Blueshyft you can deposit cash at more than 1,300 locations around Australia. Generate a QR code using the CoinJar app, present it to the attendant along with your cash and the money will arrive instantly in your account.
What if I've been using BPAY?
Your BPAY deposit details will continue working until June 27. If you wish to continue making direct deposits after this time (and don't have access to PayID), you can use bank transfers with your unique BSB and account number.
Do any reserved balances apply?
There are no reserved balances for deposits made using PayID, bank transfer or Blueshyft. Funds will be immediately available as soon as the payment clears.
Any questions?
If you have any questions or concerns about these changes, get in touch with Support.
CoinJar Team
CoinJar's Digital Currency and Exchange Services are operated by CoinJar Australia Pty Ltd ACN 648 570 807, a registered digital currency exchange provider (AUSTRAC Registration No. DCE100749118-001). NPS Payment Services Pty Ltd (ABN 23169185406), a related entity within the CoinJar group of companies registered in Australia, provides services to CoinJar to process AUD payments, deposits and withdrawals for Australian customers.