Premier League hero Hermann Hreidarsson on Brentford's strength, Arsenal's weakness and 21st century football success.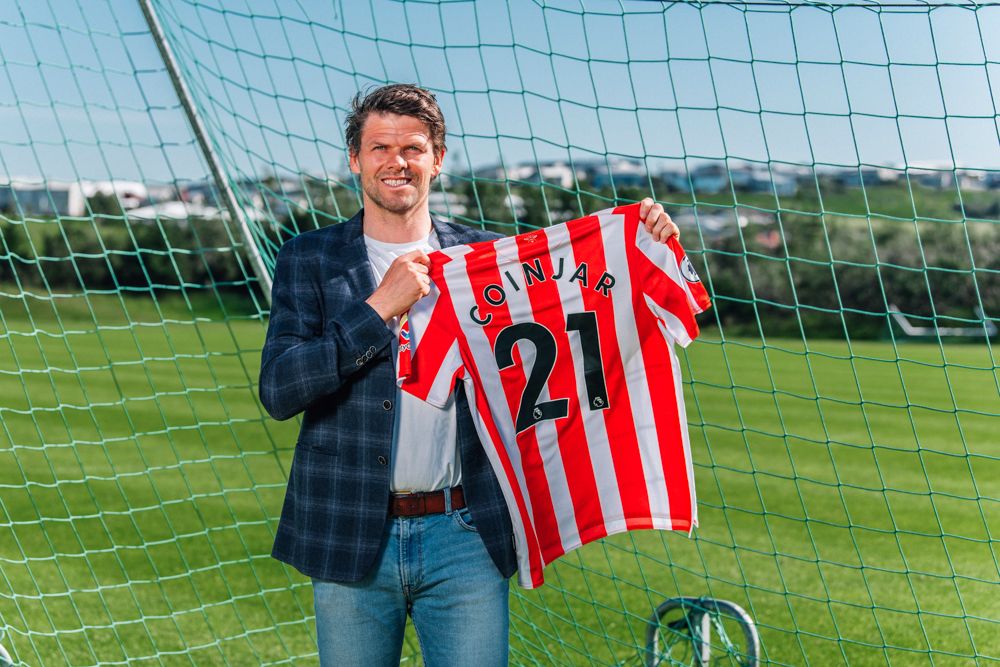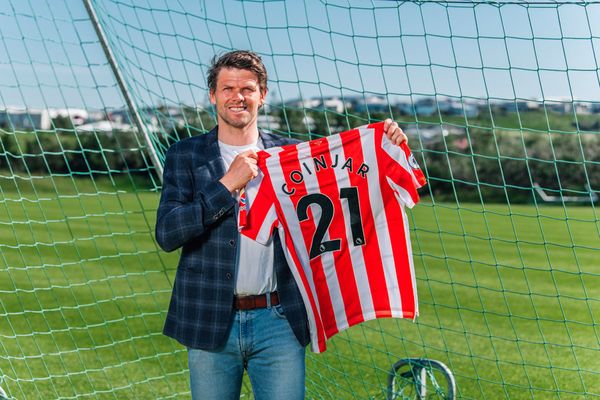 CoinJar, the new official Cryptocurrency partner of Premier League newcomers Brentford, teamed up with former Bees defender and Premier League cult hero Hermann Hreidarsson to launch the partnership this week.
Icelandic stalwart Hreidarsson joined Brentford from Crystal Palace in 1998 and was an integral part of their promotion-winning team that season at Griffin Park, before moving on to star in the Premier League for the likes of Ipswich, Charlton and Portsmouth, with whom he won the FA Cup in 2009 under Harry Redknapp.
With such fond memories of his time at Brentford and now in his role as a scout and a coach, he is extremely impressed with Brentford's 'Moneyball' model of using data and analytics to sign and develop players as well as improving their style of play under manager Thomas Frank.
This use of the very latest technology to better themselves is something CoinJar feel a strong affinity for. Here, in conversation with CoinJar's blog, Hermann speaks about Brentford's game with Arsenal on Friday which opens the new season, as well as his thoughts on some of his other clubs...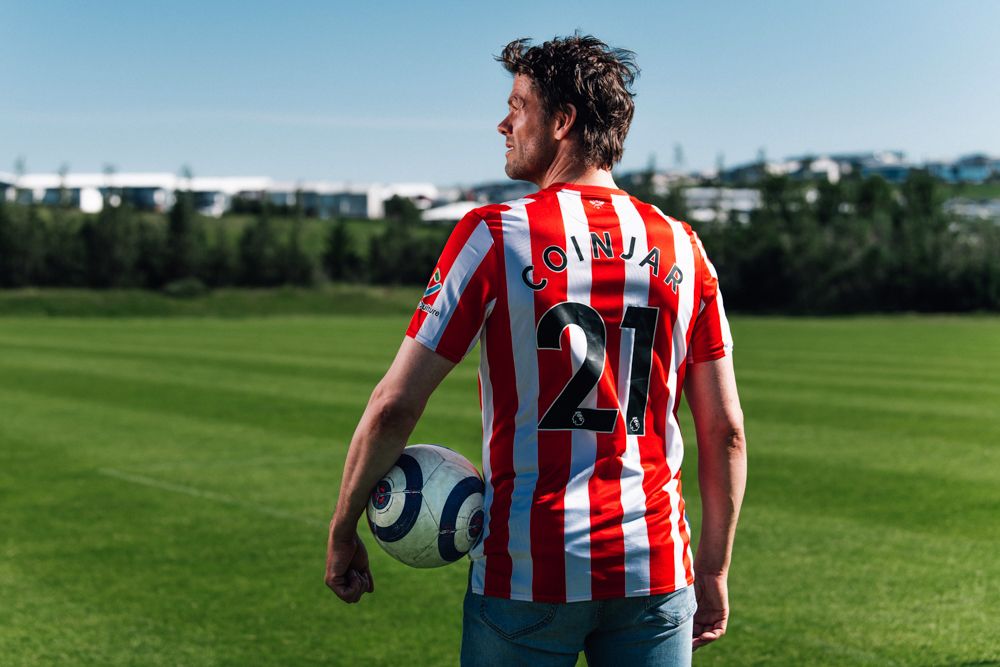 Hermann Hreidarsson on Brentford vs Arsenal: "Brentford can beat the Gunners. The spirit is there and Arsenal have no energy."
I've watched a lot of Brentford over the years and everyone can see what they're after - you know what they're doing. I think Brentford will really get after them on Friday. They will really, really have a good go and I think Brentford will win. There's a lot more going for them and more of a positive energy around the club. The spirit seems to be there with the excitement of the promised land. I hope Brentford can finish above Arsenal. Of course, Arsenal have got world class players there but for me they lack energy and passion. They're not hungry enough or brave enough.
On Friday I think adrenaline will just kick in. Yes, it's the start of the Premier League but they've been playing in the summer against huge clubs such as Man United and Valencia. There is experience in the team as well and also they've been together for a while. They know if they stick to what they do, they will get their rewards - not always of course because it's such a high-quality league, but they will get rewards now and then.
Hermann Hreidarsson on Brentford's rise: "They are a proper 21st century club - they have the ingredients to hold their own"
Brentford are a proper 21st-century club, they are innovative and ahead of the game and I'm sure clubs look at them with envy or as a great example of how to do well without spending millions and millions. Matthew Benham and Rasmus Ankersen are the geniuses behind the scenes. To be able to go to the top level with that formula is inspiring.
That consistency has been at the club for years and you could see they were going places, getting stronger and stronger. They fully deserve to be in the Premier League and what timing with the new stadium. I really believe that the football Thomas Frank plays is so exciting and brave, with the high pressing and high intensity. They've got great players in many areas as well, with pace and power. I think Brentford will have a great season.
I'm chuffed to bits that Brentford are in the Premier League and I can't wait to go to the new stadium. I love the style of play as well: it's so aggressive and so brave and so fun and everything I love about football.
When I was at Brentford, the club was in good hands and I could have seen them rise up the leagues. But then they had years of struggle so from that point it was a fantastic achievement. In the last few years, with the system in place using data and analytics, they are getting better and better without breaking the bank. Everything is classy about it. The new stadium is classy, the style of play is classy, they have players with world-class potential such as Ivan Toney and obviously they've got a great manager. I'm just really excited, I know they will shock a few people and have more than enough ingredients to hold their own and stay around for years to come.
Now they're in the promised land - if they weren't there I'm sure there would be clubs sniffing around a few players because they are reading for the Premier League and at that level. It's perfect now: they don't need to sell because everyone dreams of playing at the highest level. I don't think there's so much pressure now for players to move somewhere else.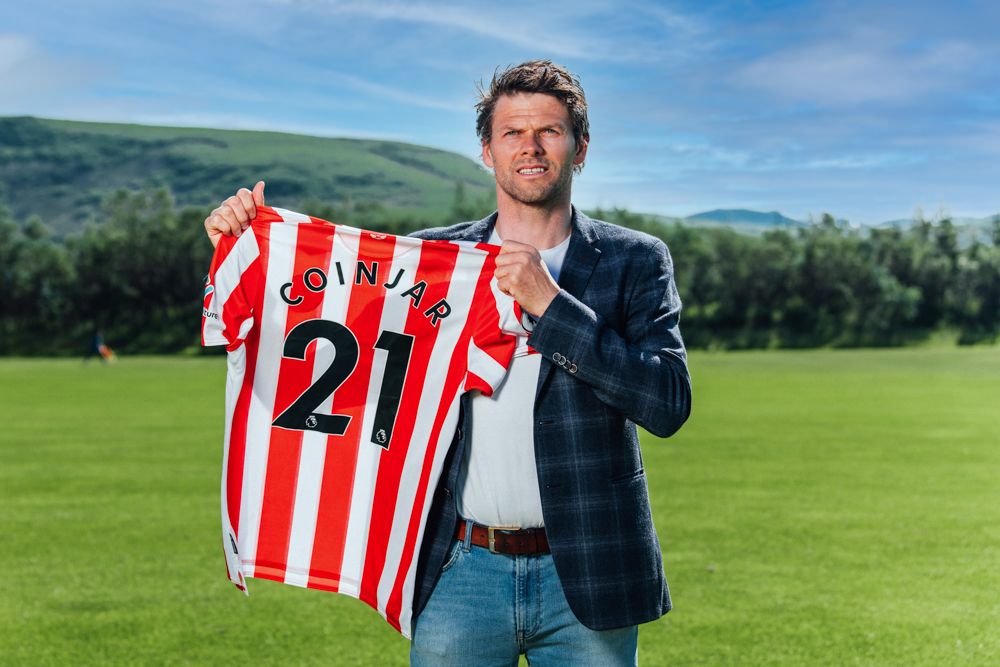 Hermann Hreidarsson on Crystal Palace: "Patrick Vieira has all the experience - but I hope he doesn't change things too drastically too soon"
Patrick [Vieira] has got some experience in France and America and obviously knows the Premier League inside out. He played here for years and he knows how to win games. It's a big change for them - Palace were in a good place as a steady club in the Premier League for years under Roy Hodgson and my old manager at Brentford, Ray Lewington - who was one of the best I ever worked under. But I do hope he doesn't change things too drastically too soon - that could be dangerous. I really hope that Palace can push forward for a higher position this year.
I really hope it works. That elusive consistency clubs are looking for is what Palace had for years with Hodgson and Lewington, so it's a gamble rather than easing in and slowly changing things without fixing something that isn't broken. I'm scared they're going to change too much and go for a different strategy. But Patrick knows what he's doing and I hope he's got a good plan. I'm just a little bit sceptical about big sweeping changes because it's such a tough league.
Hermann Hreidarsson on Portsmouth: "They will win the league - they've learnt what needs to be done to take the final step"
I think they will go up this year - they've got a really strong side there and they went on a good run as soon as Danny Cowley took over - and he has had a summer to implement his style of play that we know has been successful elsewhere. There's a good vibe around the club and they work hard behind the scenes.
I really hope they do go up because they've been knocking on the door and they're in a stable place with a good owner. They've been through the hard times but the last couple of years they've been around the playoffs, so they've learnt what needs to be done to achieve that final step. I think they'll win the league actually.
Pompey provided me with my best memory in football, the FA Cup final. Winning the FA Cup was the highlight of my career and that first season at Pompey was a great time for me under Harry Redknapp - it meant a lot having something major to show for my career in England and I have such a strong bond with the fans.
Hermann Hreidarsson on Charlton: "They have stability for the first time in a while and will be in the promotion mix."
They will definitely be up there. They changed managers - Nigel Adkins is a proven winner, he has come in and with Jason Euell as part of his management team, they have someone who knows the club inside out - and I think that will help. They have stability and continuity for the first time in a while and they've got a good squad, so they will be mixing it for promotion for sure.
Hermann Hreidarsson on Ipswich: "They have stability for the first time in a while and will be in the promotion mix."
It's the first game but a disappointing result [against Morecambe]. It's a game you'd expect them to be winning, especially at home. They've made many changes of course, so it might take them a month to gel together with all the new players. Paul Cook has done it all before and I'm sure he will get them fired up and they're another team who I hope will go up.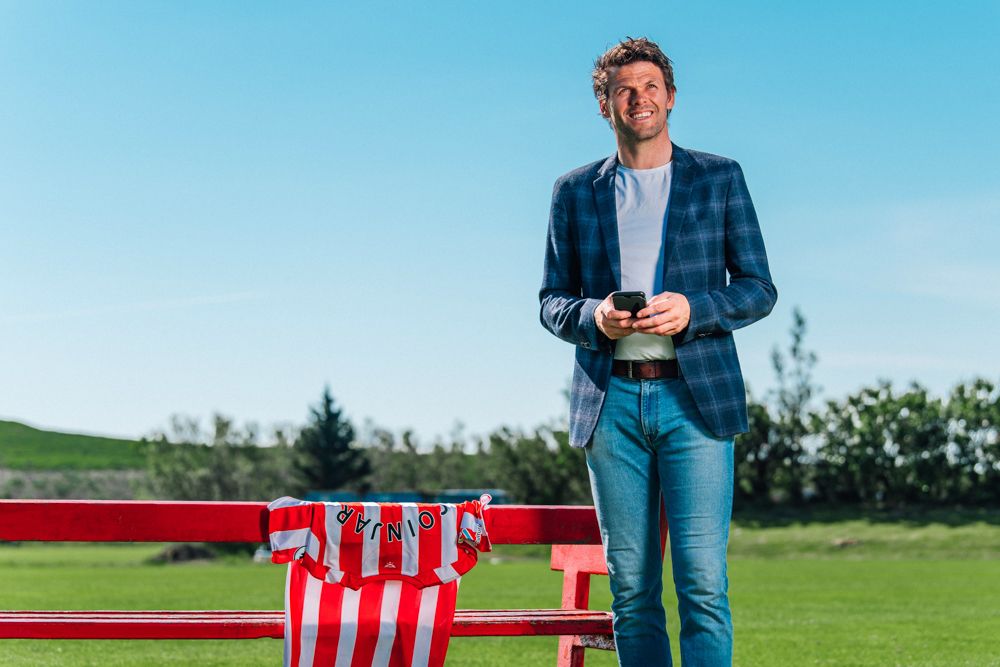 Like all investments, cryptoassets carry risk. Due to the potential volatility of the cryptoasset markets, the value of your investments may fall significantly and lead to total loss. Cryptoassets are currently not financial products regulated by the FCA, so you are unable to access the Financial Service Compensation Scheme or the Financial Ombudsman Service. We use third party banking, safekeeping and payment providers, and the failure of any of these providers could also lead to a loss of your assets. We recommend you obtain financial advice before making a decision to use your credit card to purchase cryptoassets or to invest in cryptoassets.