Introducing the Green Bundle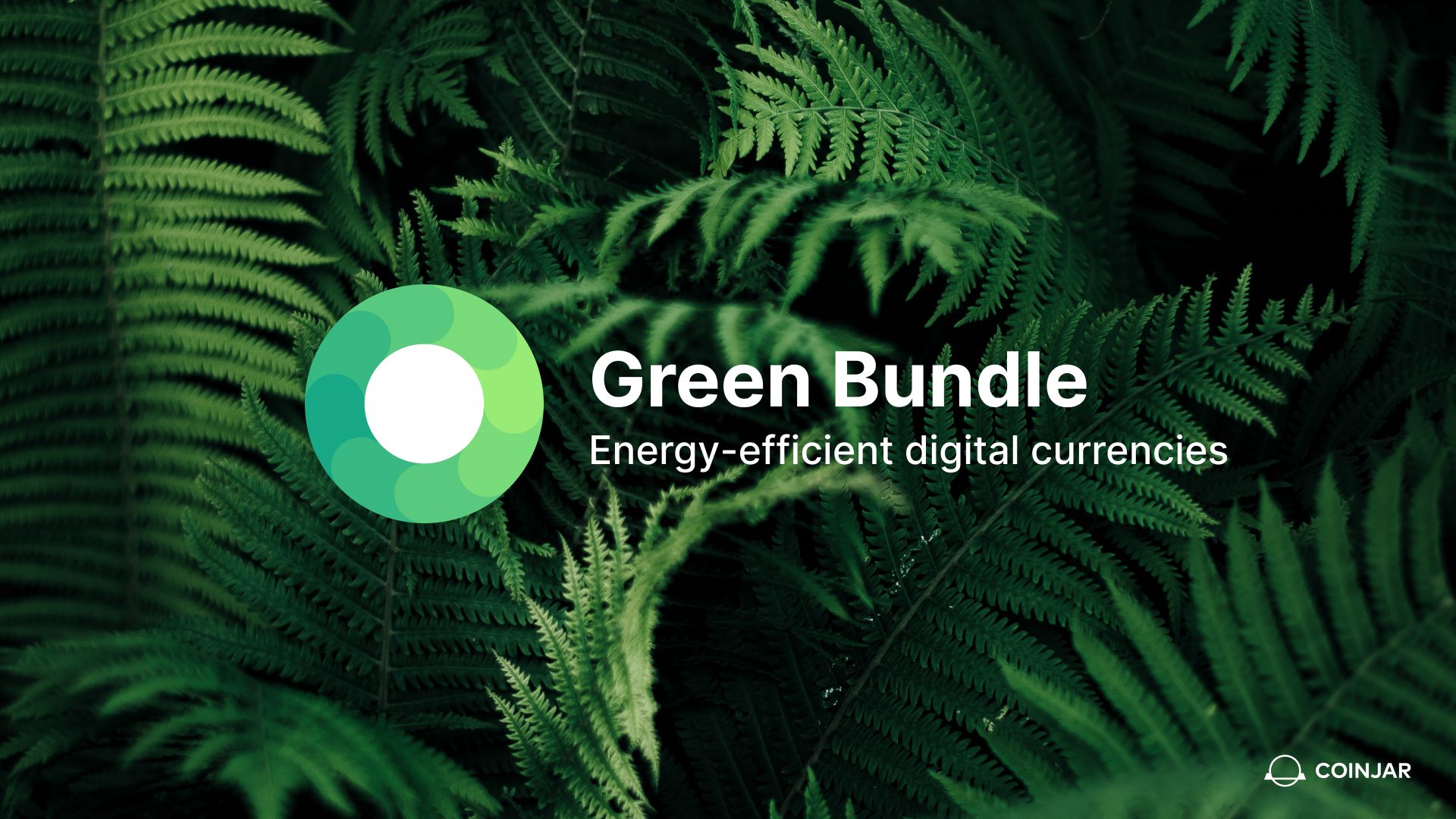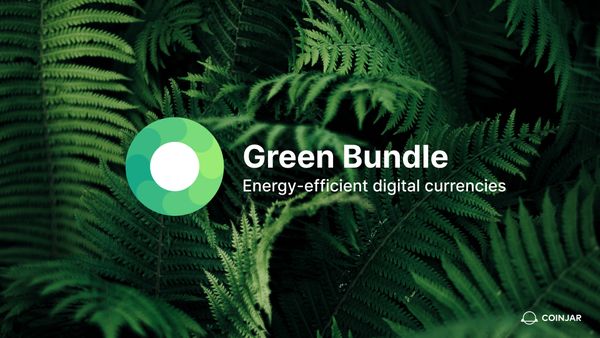 Invest in climate conscious crypto with our Green Bundle of low-carbon coins
With Bitcoin's energy consumption in the news again, we've decided to shine a light on some digital currencies that offer investors a significantly lower carbon footprint.
Our Green Bundle contains four coins – XRP, XLM, ALGO and EOS - that prioritise transaction speed and energy efficiency.
CoinJar Bundles allow you to purchase collections of popular digital currencies, making diversifying your portfolio easier than ever. You can read more about CoinJar Bundles at our dedicated Knowledge Base article.
Like many investments, cryptoassets carry risk. Given the potential price volatility which can be extreme, the value of your cryptoassets may fall rapidly or over time. Cryptoassets are also currently unregulated by the FCA and you are unable to access the Financial Services Compensation Scheme or the Financial Ombudsman Service.