CoinJar is one of the first exchanges in the world to get FCA registration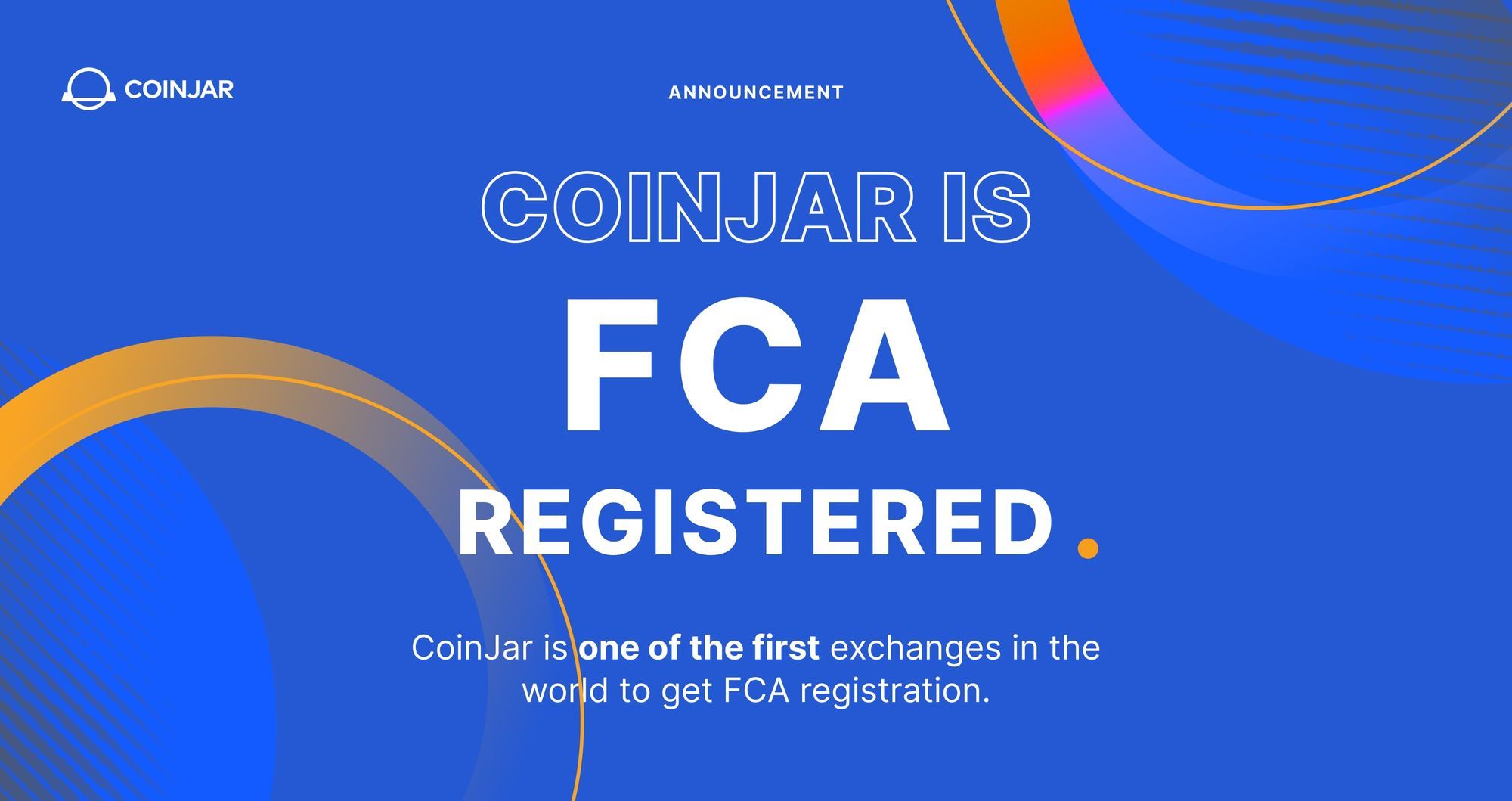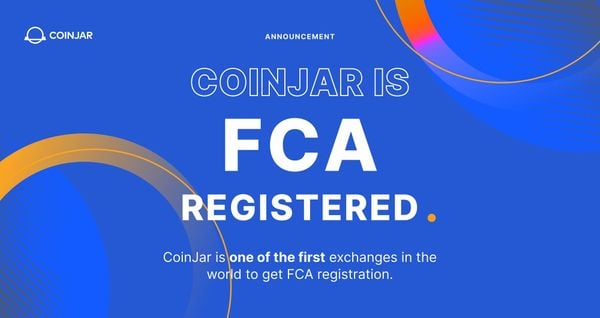 CoinJar becomes 2nd largest crypto exchange to be officially registered with the FCA
In January 2020, the UK government introduced new anti-money laundering and terrorist financing rules that required all cryptocurrency companies to register with the Financial Conduct Authority (FCA) or stop operating.
We're pleased to announce that our UK branch has just been given official FCA registration – becoming one of the first exchanges in the world to do so.
"The UK is a world leader in fintech and a progressive regulator so we're excited to have received this recognition as part of our commitment to offering people a safe and positive experience of buying and selling cryptocurrencies" – Asher Tan, CoinJar CEO
We believe the long-term success of cryptocurrency will be driven by both innovation and regulation. By becoming a legally registered crypto company, we gain a seat at the table as the future of this exciting and disruptive technology takes shape.
We're hoping that our experiences in the UK can help inspire Australian regulators to implement a similar scheme here, providing certainty and confidence to this fast-moving and rapidly expanding industry.