Offchain: Drop it like it's hot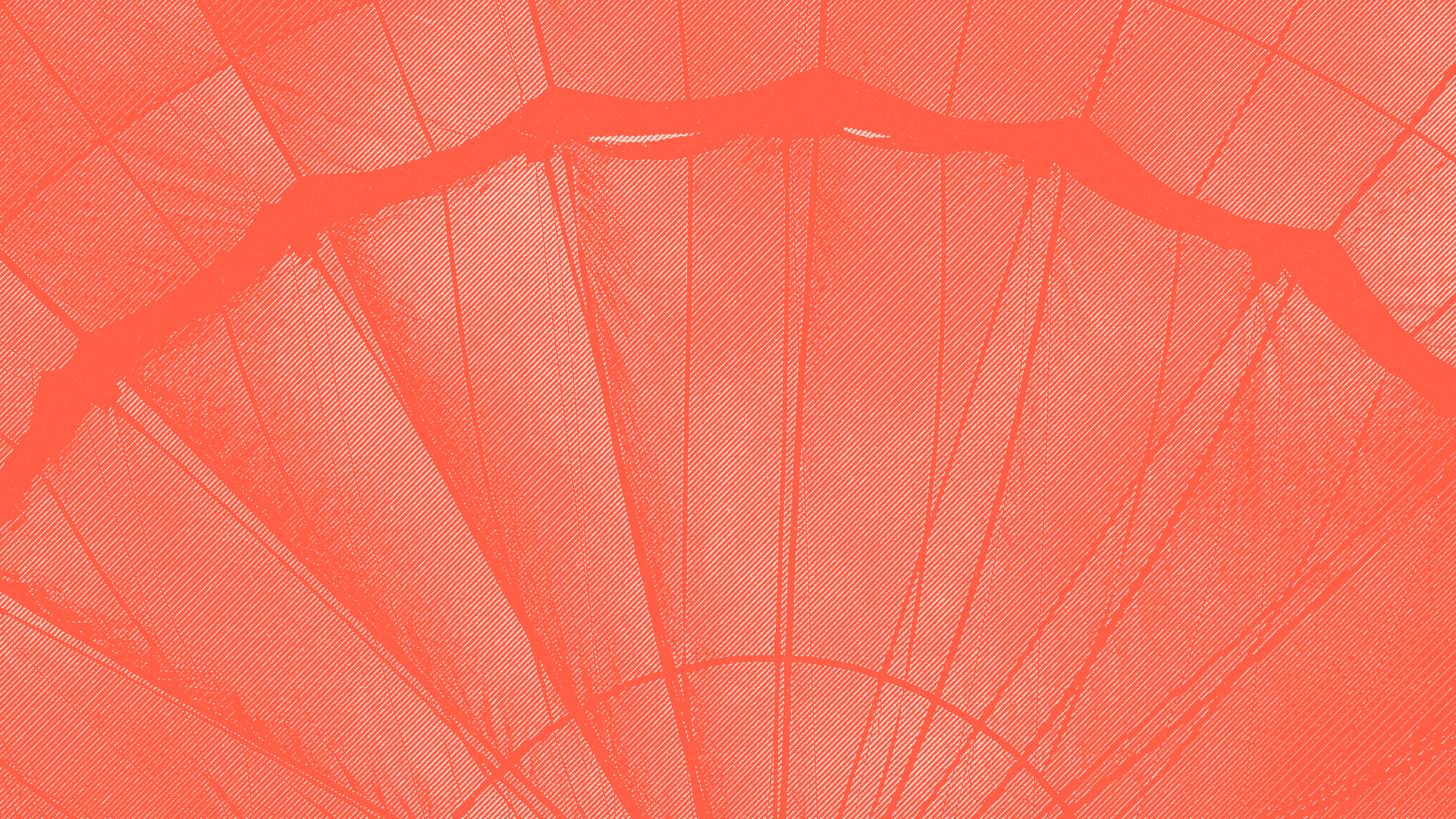 What crypto airdrops are all about, and why it's not just free money
While Crypto Twitter is still waiting for a MetaMask airdrop, this month brought us an Arbitrum airdrop. Good enough reason to talk about airdrops, because what else should we do when there is a looming threat of hyperinflation - at least according to Balaji.
What are airdrops in crypto?
Let's start with what they aren't. They don't mean sending people in your near vicinity random files using the iPhone airdrop function. Airdrops are named after literal airdrops done from planes to deliver medicines, food, or titans (if you are into anime).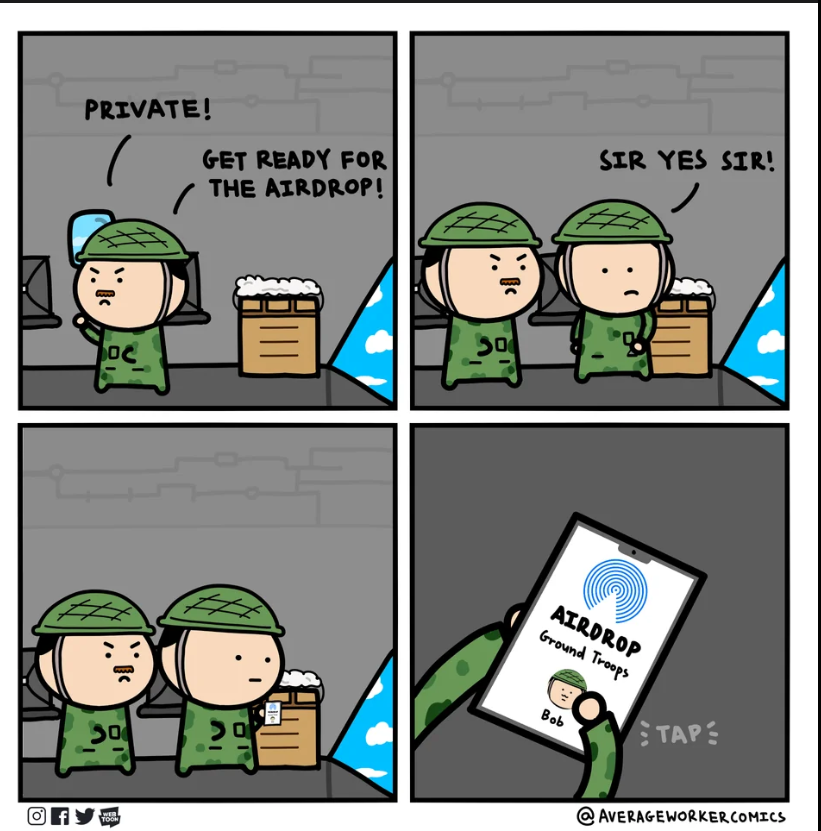 In crypto, projects rarely deliver physical goods. Instead, they do everything digitally. Airdrops are no exception. During an airdrop, a crypto project distributes tokens for free to users. There are different ways they structure eligibility.
During standard airdrops, everyone with a wallet is eligible, whereas a bounty airdrop requires users to complete tasks such as following on social media, being active on Discord, or talking about the project to qualify.

Some airdrops also go to holders of specific other tokens or are based on users' activity in an ecosystem.
Why would projects give out money?
Surely they must have a good reason to distribute money.

For the most part, airdrops have been used as a marketing strategy and a growth hack. With an airdrop to a big enough user base, you can get your tokens immediately in the hands of thousands of crypto users. Airdrops can help a project stand out, and occupy crypto degens for a while.
An airdrop done right rewards loyal patrons of the network and encourages use and adoption. And let's not forget, depending on the token there is more to it than money and prestige.
With an airdrop, you also receive responsibility. Not just the responsibility to properly declare this as income on your tax declaration, but also the responsibility to delegate or vote in the protocol.
If you do not believe in the wisdom of crowds, that might be a good reason to sell any airdrop you receive. There are other good reasons.
Risks
As with anything in crypto, not all airdrops are legit. Scammers have found that free money is a great hook to get unsuspecting people to click links that drain their wallets. Please don't be that person.
Airdrops are also susceptible to users attacking them by creating a bunch of wallets to claim more of the tokens, leaving less for actual real users. And then there is a risk if you fail to figure out how airdrops are treated by your favourite local financial authority and don't report your airdrop earnings properly.

Now that that's clear, here are a few examples of airdrops subjectively picked by the author of this post.
1. Ukrainian government
You'd think fighting a war is quite a lot, but the government found the time to announce an airdrop to everyone donating to their cause. Airdrop hunters couldn't help themselves and sent loads of small donations. In the end, Ukraine announced they'd give people an NFT instead. Well played. Maybe there's a secret hack for raising funds there.
2. El Salvador
The country with the Bitcoin mining volcano, and president yolo-ing the GDP on BTC also did an airdrop of Bitcoin to every citizen downloading the government-sponsored wallet. Doxxing your public wallet to your government for $30. Unsure about this one.
3. Apecoin
Monkey holders also received an airdrop of Apecoin, a token for the BAYC ecosystem - where no one is really sure what its value is, as it doesn't even grant access to physical bananas.
4. Arbitrum
The largest layer 2 in the Ethereum ecosystem distributes 11% of its tokens to active users, granting them rights to vote on changes to the protocol. It's another example of receiving responsibility, as Arbitrum turns into a DAO where everyone with tokens is responsible for making sensible decisions.
If you have a self-hosted wallet and wonder if you're eligible, you can check that here.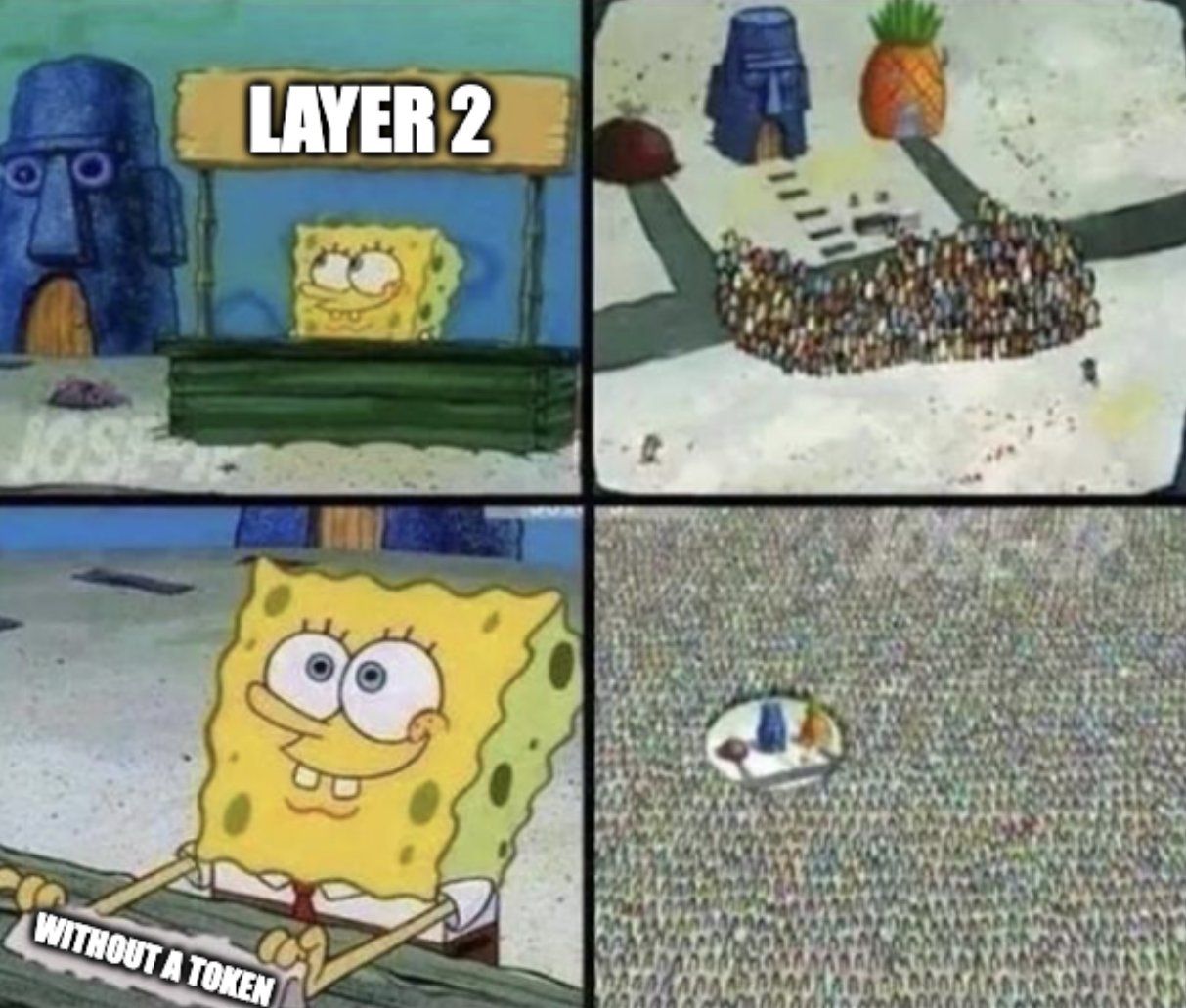 And if you aren't, worry not. There are still plenty of protocols without a token.
Naomi from CoinJar​​
---
Don't invest unless you're prepared to lose all the money you invest. This is a high‑risk investment and you should not expect to be protected if something goes wrong. Take 2 minutes to learn more: www.coinjar.com/uk/risk-summary.
Cryptoassets traded on CoinJar UK Limited are largely unregulated in the UK, and you are unable to access the Financial Service Compensation Scheme or the Financial Ombudsman Service. We use third party banking, safekeeping and payment providers, and the failure of any of these providers could also lead to a loss of your assets. We recommend you obtain financial advice before making a decision to use your credit card to purchase cryptoassets or to invest in cryptoassets. Capital Gains Tax may be payable on profits.​​
CoinJar's digital currency exchange services are operated in Australia by CoinJar Australia Pty Ltd ACN 648 570 807, a registered digital currency exchange provider with AUSTRAC; and in the United Kingdom by CoinJar UK Limited (company number 8905988), registered by the Financial Conduct Authority as a Cryptoasset Exchange Provider and Custodian Wallet Provider in the United Kingdom under the Money Laundering, Terrorist Financing and Transfer of Funds (Information on the Payer) Regulations 2017, as amended (Firm Reference No. 928767).