CoinJar Card is here! Spend your crypto like cash.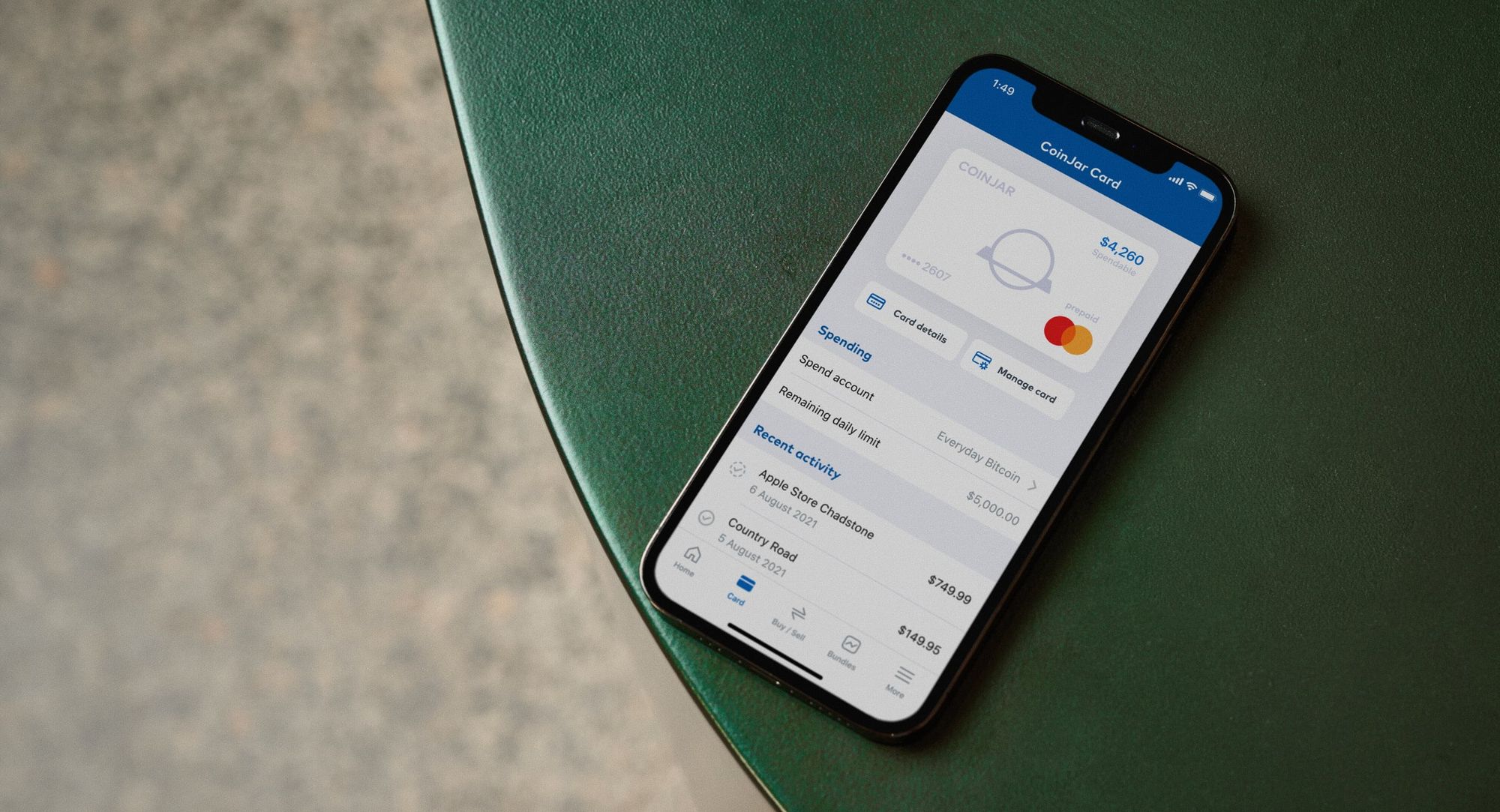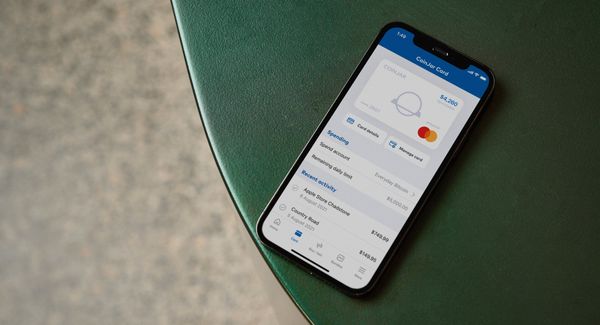 The fully-featured Mastercard®️ that lets you spend your crypto like cash, online and in-store.
We're thrilled to announce the launch of CoinJar Card, Australia's first cryptocurrency Mastercard.
CoinJar Card allows you to use the cryptocurrency in your CoinJar to make purchases, wherever Mastercard is accepted. All you need to do is choose which crypto you want to spend and it'll be automatically converted to Australian dollars when you make a transaction - no need to preload.
Pay your own way
With full digital wallet support, you can spend your crypto instantly and securely with the device in your hand (or on your wrist).
Even better, CoinJar Card is free to activate, has no monthly fees and a low 1% transaction fee – returned to you as CoinJar Rewards every time you spend.*
How do I get my CoinJar Card?
Simply open your CoinJar app (make sure you're using the latest version), tap the Card icon at the bottom and your CoinJar Card should be ready to go in seconds.
A few changes to the Terms of Service
We've also made some changes to our Terms of Service to include CoinJar Card and a new complaints process. In continuing to use CoinJar, you consent to the updated Terms of Service.
Any questions?
Check out our dedicated Knowledge Base article for more information. If you have any other questions or concerns, Support is here to help.
CoinJar Team
CoinJar Card Issuer Statement
* Foreign exchange fees and disputed transaction fees apply.
CoinJar Card is a prepaid Mastercard issued by EML Payment Solutions Limited ABN 30 131 436 532 AFSL 404131 pursuant to license by Mastercard Asia/Pacific Pte. Ltd. Mastercard and the Mastercard brand mark are registered trademarks and the circles design and Tap & go are trademarks of Mastercard International Incorporated. This material is general information only and does not consider your objectives, financial situation or needs and you should consider if CoinJar Card is right for you. We recommend you consider the Product Disclosure Statement before making any decision to acquire the product.