CoinJar Stories: John Bishop & PetRescue
Self-confessed IT geek John Bishop co-founded animal welfare charity PetRescue over beers with friends one evening in 2003. After a career in IT John sought out an opportunity to use the skills he had acquired to help rescue pets across the country.
Pre PetRescue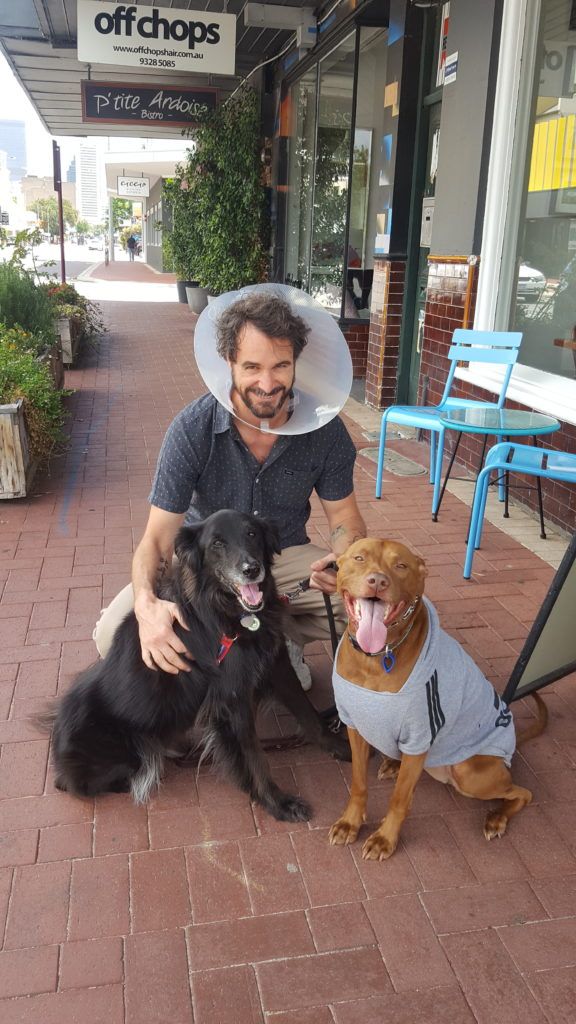 What did life look like before PetRescue?
Before PetRescue, I was your stereotypical IT guy – only worse. I didn't stay at a job for more than 18 months, I kept moving around, looking for the next big thing. I picked up team leader and IT manager roles in my early twenties and the opportunities were there to keep progressing, so I did. Working in IT was a nice career option with plenty of work, and I didn't need a degree to do it. At the same time I was employed in full-time roles, I was also side-hustling doing consulting work – I'd pick up clients and help them out with their IT challenges in the evenings and on weekends.
Why switch from a stable career to co-finding your own company?
We started working on PetRescue in 2003. I was responsible for writing the code and building the website, and I did that for about a year before we launched in 2004. I did this on top of my full-time job as an IT manager, as well as my consulting work. This was a pretty busy time for me, but the opportunity to do something amazing to help homeless pets was something I just couldn't say no to.
Do you have a strong connection to charitable organisations?
While I was consulting I learned that bigger IT companies don't want to touch smaller businesses or charities because they just aren't worth enough to them. I thought these hard-working people deserved great technical support too, and I could take what I'd learned and apply this to these small businesses and charities to give them great IT support at a reasonable price.
I hate seeing these hard-working people being taken advantage of. Most charities don't have someone like myself involved who knows tech, and they don't know that they're not always getting the best bang for their buck. That really bothers me.
If charities are getting charged $500 per hour for IT support that's not tailored for what they need, that's not ok, because they're working really hard to make a difference and don't have money to waste. If we tried to build PetRescue without the skill set that we already had – IT, marketing, and communications – it would have cost dozens of times what it has, and we simply wouldn't be here today.
Lessons Learned
What has building a company from the ground up taught you about yourself?
So much! It's taught me that I'm tenacious – and I've learned a lot about how not to start a business. Some things are obvious to me now,  like the concept of minimum viable product (MVP). When I was working on PetRescue I built an amazing and complicated feature that took months to perfect. It turns out nobody actually wanted that functionality, and it was never actually used in production.
My advice is to build the most basic, simple version of your product, release it, get feedback and use that customer feedback to grow and move in the right direction. It's far too easy to go off-piste and start building something that your customers don't want, wasting time and energy.
I've also learned a lot about how to communicate; how people communicate in different ways, and how important that is to understand. You have to modify how you speak to different people with different personalities, to ensure your message is heard and interpreted in the way you intend.
The PetRescue Story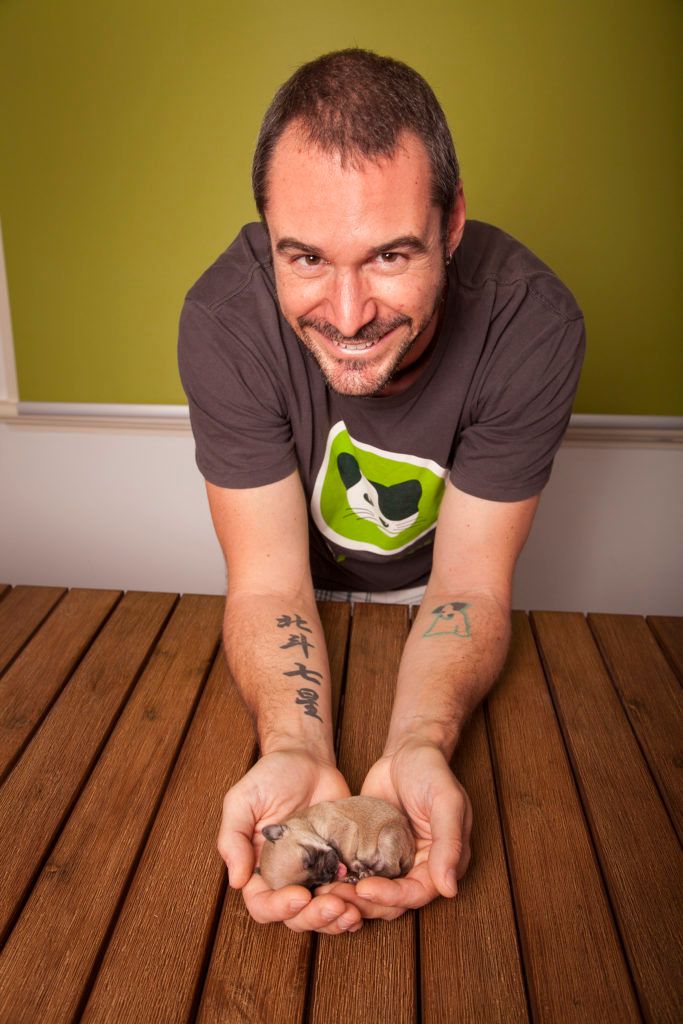 Give us the overview – what is PetRescue? How does it work? What have you achieved?
PetRescue is a way to bring all of the rescue pets across Australia that are available for adoption to one place. When we launched the site I had this goal in my head that if we could save one rescue pet from being killed then it would be worth it.
In our first year from August 2004 we helped our members to rehome 427 pets; now we help them to rehome around 80,000 pets per year. Since our launch, our members have rehomed over 530,000 pets with our help.
Our role in the rescue process is not to care for pets; we're not a rescue organisation. Our intent was always to use the skills that we had to build a platform to get pets adopted and have the biggest impact that we could. We have around 950 members around the country, which range from big organisations like the RSPCA to smaller community foster care groups.
We didn't want to put up barriers for pet adoption. We don't charge our members, we don't actually charge anyone – it's the worst business model ever.
When we started PetRescue, adopting a rescue pet could be quite difficult and going to the pound often had a negative stigma surrounding it, as it wasn't seen as a pleasant experience. We had a goal of making pet adoption more enjoyable. We hear stories now about families gathered around the computer or the phone, browsing PetRescue and looking for a pet to adopt – that's pretty amazing.
The PetRescue website is our core platform, but we also have 15 other programs that we run outside of the website. To name just a few, there's our Workplace Foster Care program, our Food Donations program and The Adoptables – helping pets that find it harder than most to find love.
Can you tell us a bit about the background PetRescue story?
There were three of us involved in starting PetRescue. There's a quote that I love – "Great ideas are conceived over beers and executed over coffee." I love that, and that's certainly how it was for us at PetRescue.
We were sitting in the pub one evening, talking about the state of the animal rescue system in Australia, wondering what we could do to improve things for the pets. We came up with the idea for PetRescue, then looked at the what was happening in the US and other markets and we thought, "We could do this in Australia, but better!"
What's been your favourite PetRescue moment so far?
There's been so many! A few years back we realised that, in the warmer parts of the country, cats breed all year round but in colder areas like Adelaide, they were only breeding in the warmer months – so if you're looking to adopt a kitten in Adelaide during winter, it can be hard to find one. We worked with one animal welfare group in South Australia, and another in Queensland where kittens were plentiful. We flew eight kittens in a crate to Adelaide from Queensland with our partner Jetpets and did some PR around it and as a result, all of those kittens were adopted by the time the plane landed.
The key thing is to help the animals by working with the rescue groups.
Another favourite moment of mine was only a couple of years after we launched PetRescue. A rescue group had a dog that had had one of its legs amputated. We felt that this dog would be hard to find a home for, so we promoted him on our social media channels and immediately had a bunch of people wanting to adopt him! That's when we realised that there's a home out there for every single pet that needs one.
You describe yourselves as digital innovators – why is technology so important to an animal charity? How has technology enabled/furthered the PetRescue mission?
Technology has been critical for PetRescue from day one – we didn't have any seed funding or investors, we just had ourselves and a computer. It was really important for us to build a platform that could scale without having a human element that needed to scale at the same rate – there were times in the early days where we could leave PetRescue ticking over for a week or two and not have to intervene at all. Having an easy-to-use, fast and reliable website is not only important to me but also to our members, so that when someone inquires about a pet that the inquiry gets through to the right person, right away.
We wouldn't be here without the technology, it's the base of everything that we do.
Today we see around 20,000 unique visitors coming to PetRescue every day to search for a new pet, and the basic premise of our tech platform hasn't changed – although it has scaled up quite a lot!
What would a perfect world look like for PetRescue? What challenges are you facing that are preventing this?
One of our challenges in the early days was the misconception that rescue pets were 'broken'. The reality is that they're great! With rescue pets, you can look at the pet and see what its personality is like, understand things like how much exercise it needs, and know if the pet will be the right fit for you. We also did some research and discovered out that the vast majority of pets that end up in the rescue system are there for reasons unrelated to the pet itself (divorce, international relocations, or sickness or death, for example). We did a huge amount of work to change the public perception around rescue pets, and it worked really well. Now we're at a point where having a rescue pet in your family is like a badge of honour, which is amazing.
A challenge we're facing now is that a lot of rescue pets end up in the pound system, which is not a good place to be if you are a pet. Not universally – some pounds are doing great work and are members of PetRescue – but generally speaking, the pound is not a safe place for pets. It's been a very hard market for us to break into to try to change some long-held ideas around pet adoption. Current numbers show that about 60,000 cats and 40,000 dogs that are healthy and re-homable are killed in pounds in Australia every year, so we're working hard to implement some new ideas and platforms in this area to see these pets adopted rather than killed.
What sort of role do you feel like emerging technologies (such as cryptocurrency) could have in the future of charity work?
I honestly don't know enough about crypto but I have been thinking about it. The data side is an interesting idea. I love the idea of the blockchain system to have an open database where the data is guaranteed to be good.
What are some important steps people can take to help pets if they can't adopt?
You can become a short- or medium-term foster carer! Many rescue groups rely on foster carers to care for pets while they're finding permanent homes for them so that they have space for other pets that might otherwise end up being killed. People can also donate to PetRescue which helps us to keep doing what we do or donate directly to our members via PetRescue to help them continue their work. You can also support rescue groups in your area by donating products, blankets or food. Another great way to help is to simply visit the PetRescue website, find a pet that you love, then share it on social media. That exposure might be just what that pet needs to find a new home.
6 Confirmations:
What's an unpopular opinion that you hold?
I don't drink coffee. It's a recent change for me, but a really great one. I think life is better without coffee.
Are you a cat or a dog person?
I'm both, I have two dogs and two cats. I'm super allergic to cats but I still have two (so being allergic is no excuse not to have a cat!).
What are the most used apps on your phone?
Slack, Google maps- I'm terrible at navigating, Messenger, Instagram, and Gmail, Todoist.
What hobby do you do to unwind from work?
I've been practicing yoga for the last couple of years – it's amazing, especially for a giant guy like myself. I'm actually training to be a yoga teacher!
Book recommendation?
Tim Ferris, The 4-hour work week.
Favourite place you have visited?
Tuscon, Arizona
---
Don't invest unless you're prepared to lose all the money you invest. This is a high‑risk investment and you should not expect to be protected if something goes wrong. Take 2 minutes to learn more: www.coinjar.com/uk/risk-summary.
Cryptoassets traded on CoinJar UK Limited are largely unregulated in the UK, and you are unable to access the Financial Service Compensation Scheme or the Financial Ombudsman Service. We use third party banking, safekeeping and payment providers, and the failure of any of these providers could also lead to a loss of your assets. We recommend you obtain financial advice before making a decision to use your credit card to purchase cryptoassets or to invest in cryptoassets. Capital Gains Tax may be payable on profits.​​
CoinJar's digital currency exchange services are operated in Australia by CoinJar Australia Pty Ltd ACN 648 570 807, a registered digital currency exchange provider with AUSTRAC; and in the United Kingdom by CoinJar UK Limited (company number 8905988), registered by the Financial Conduct Authority as a Cryptoasset Exchange Provider and Custodian Wallet Provider in the United Kingdom under the Money Laundering, Terrorist Financing and Transfer of Funds (Information on the Payer) Regulations 2017, as amended (Firm Reference No. 928767).