CoinJar Bundles are improving! New tokens and changes to asset allocations.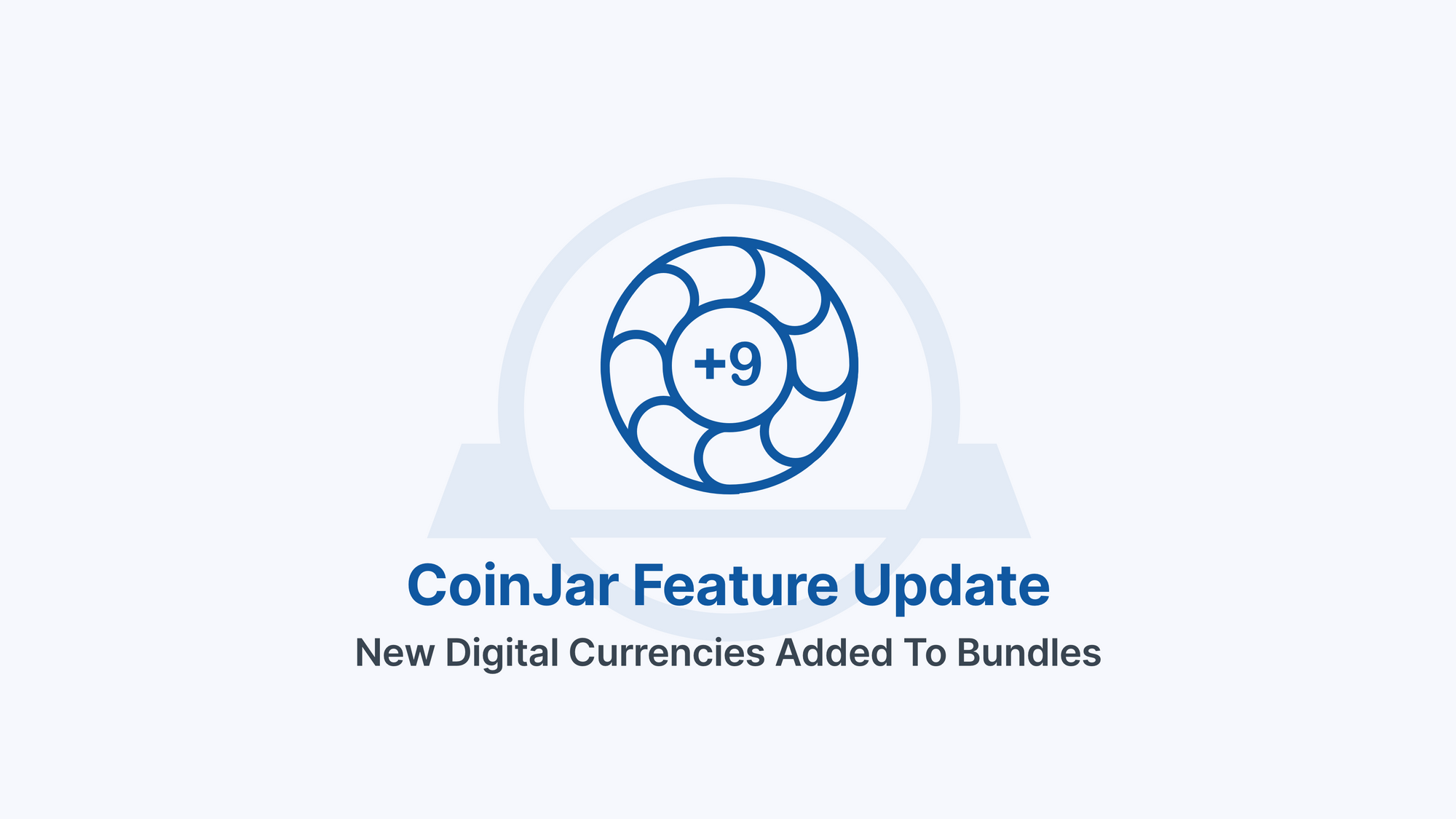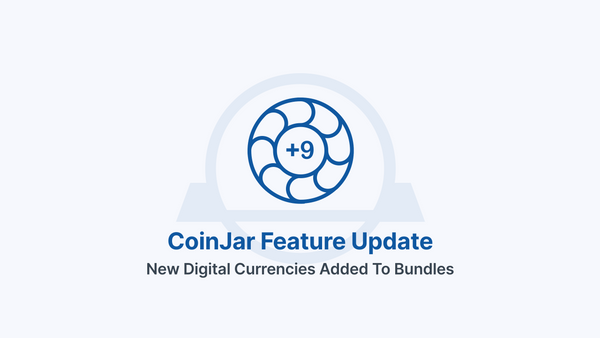 Following the announcement of 9 new cryptocurrencies to the CoinJar lineup, we're thrilled to introduce these new cryptos as well as ZRX to CoinJar Bundles. CoinJar Universe, ERC-20, DeFi and CoinJar Stable Bundles are welcoming new crypto additions to the team!
We are also improving CoinJar bundles by changing our cap adjusted allocation methodology to CoinJar Universe, Popular Trio, Ripple & Stellar, DeFi and ERC-20 Bundles.
New tokens and digital assets
The below table delineates the Bundles and their subsequent crypto additions (highlighted in bold):  
How are our cap adjusted allocations changing?
We now have a systematic way of setting the basket weights for all our cap-weighted CoinJar Bundles. We're using free float market capitalisation for allocating assets, and limiting concentration to the top few assets to ensure a diversified portfolio. This means that, especially for tokens with a high market cap such as bitcoin, we've placed a percentage limit on the proportion of your investment that goes to these high market cap tokens. In turn, your investment will be more diversified across the lower market cap coins within a bundle. Our methodology aligns with common investment practice -- generally speaking, the more varied and diversified your investments are, the more likely it is to yield a higher return.
For cap-adjusted bundles with a high number of cryptocurrencies, the top three performing cryptos by market cap will have a limit of 25%, 15% and 10% respectively, with the remaining bundle investment spread across the remaining tokens within a bundle. This ensures that at least 50% of your bundle investment is diversified.
From now on we will review the allocation of cap-weighted CoinJar Bundles every quarter, however the changes won't take effect unless you unbundle and then re-bundle your impacted CoinJar Bundle. In the future, we hope to introduce a rebalancing feature for you to update your allocations as you wish.
Does this affect my existing bundles?
No. Existing bundles will remain with the previous basket weighting system. To include new tokens or to update your bundles to the new allocation methodology, you will have to unbundle and re-bundle as outlined in this Knowledge Base article. Bundles with Recurring Buys will also remain unchanged unless you unbundle and re-bundle.
These cap adjusted allocation changes will not affect proportionally weighted bundles, such as: Bitcoin, Popular Duo, Stable, and Ethereum.
For the full list of cryptocurrencies in each bundle please visit this Knowledge Base article.
If you have any further questions, please feel free to reach out to CoinJar Support.
Happy Trading!
CoinJar Team
---
Don't invest unless you're prepared to lose all the money you invest. This is a high‑risk investment and you should not expect to be protected if something goes wrong. Take 2 minutes to learn more: www.coinjar.com/uk/risk-summary.
Cryptoassets traded on CoinJar UK Limited are largely unregulated in the UK, and you are unable to access the Financial Service Compensation Scheme or the Financial Ombudsman Service. We use third party banking, safekeeping and payment providers, and the failure of any of these providers could also lead to a loss of your assets. We recommend you obtain financial advice before making a decision to use your credit card to purchase cryptoassets or to invest in cryptoassets. Capital Gains Tax may be payable on profits.​​
CoinJar's digital currency exchange services are operated in Australia by CoinJar Australia Pty Ltd ACN 648 570 807, a registered digital currency exchange provider with AUSTRAC; and in the United Kingdom by CoinJar UK Limited (company number 8905988), registered by the Financial Conduct Authority as a Cryptoasset Exchange Provider and Custodian Wallet Provider in the United Kingdom under the Money Laundering, Terrorist Financing and Transfer of Funds (Information on the Payer) Regulations 2017, as amended (Firm Reference No. 928767).