86 new trading pairs added to CoinJar Exchange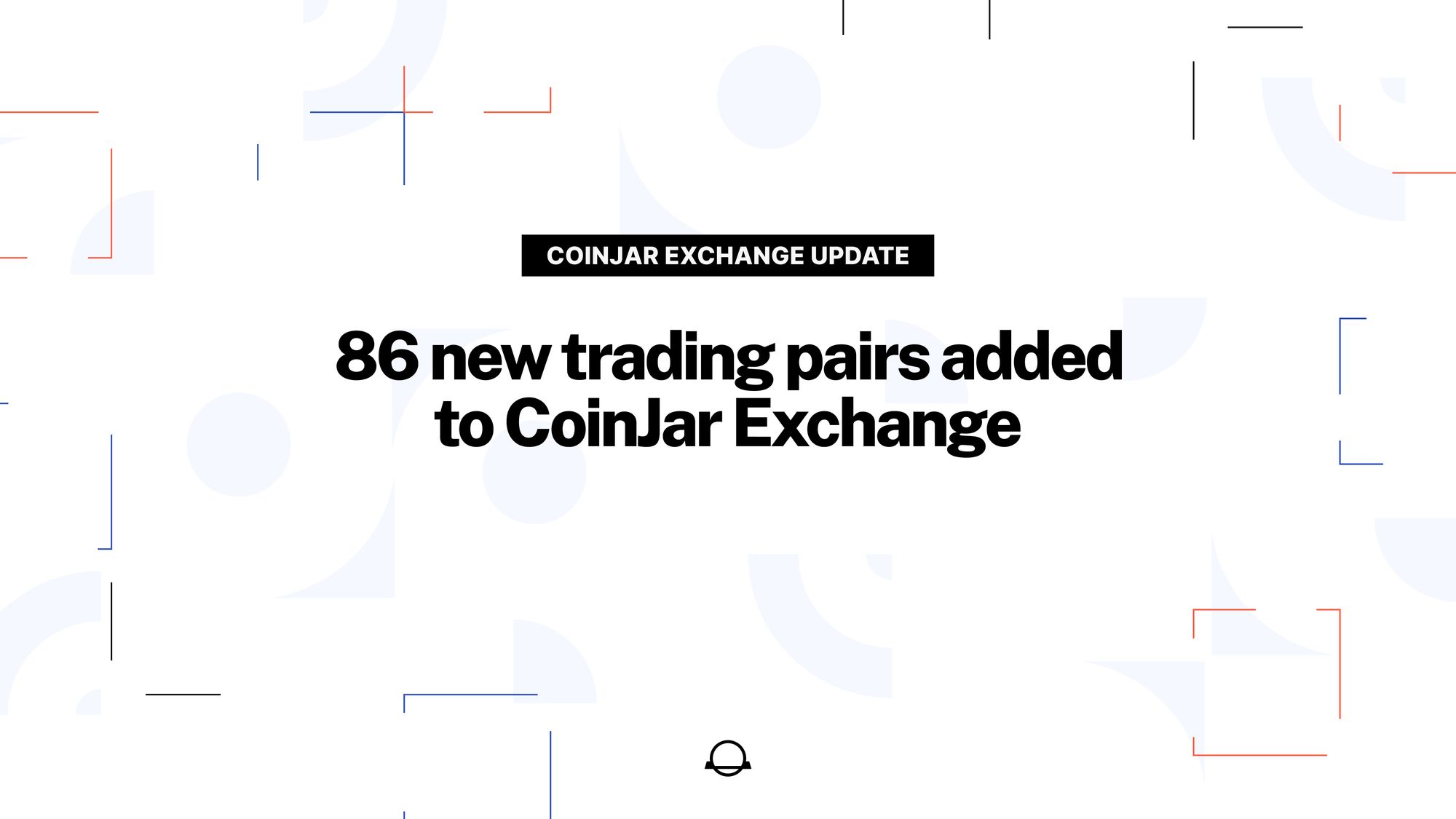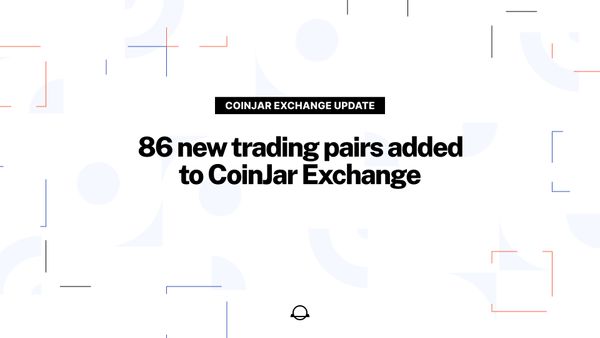 We're thrilled to announce that 86 new trading pairs have been added to CoinJar Exchange (exchange.coinjar.com), our dedicated trading platform.
From today you'll be able to trade every token on the CoinJar platform against AUD, GBP and USDC, all with CoinJar Exchange's ultra-deep liquidity and lightning fast execution. High-volume tokens will also be available to trade against BTC and USDT.
New trading pairs
Here's a full list of all the new trading pairs available on CoinJar Exchange.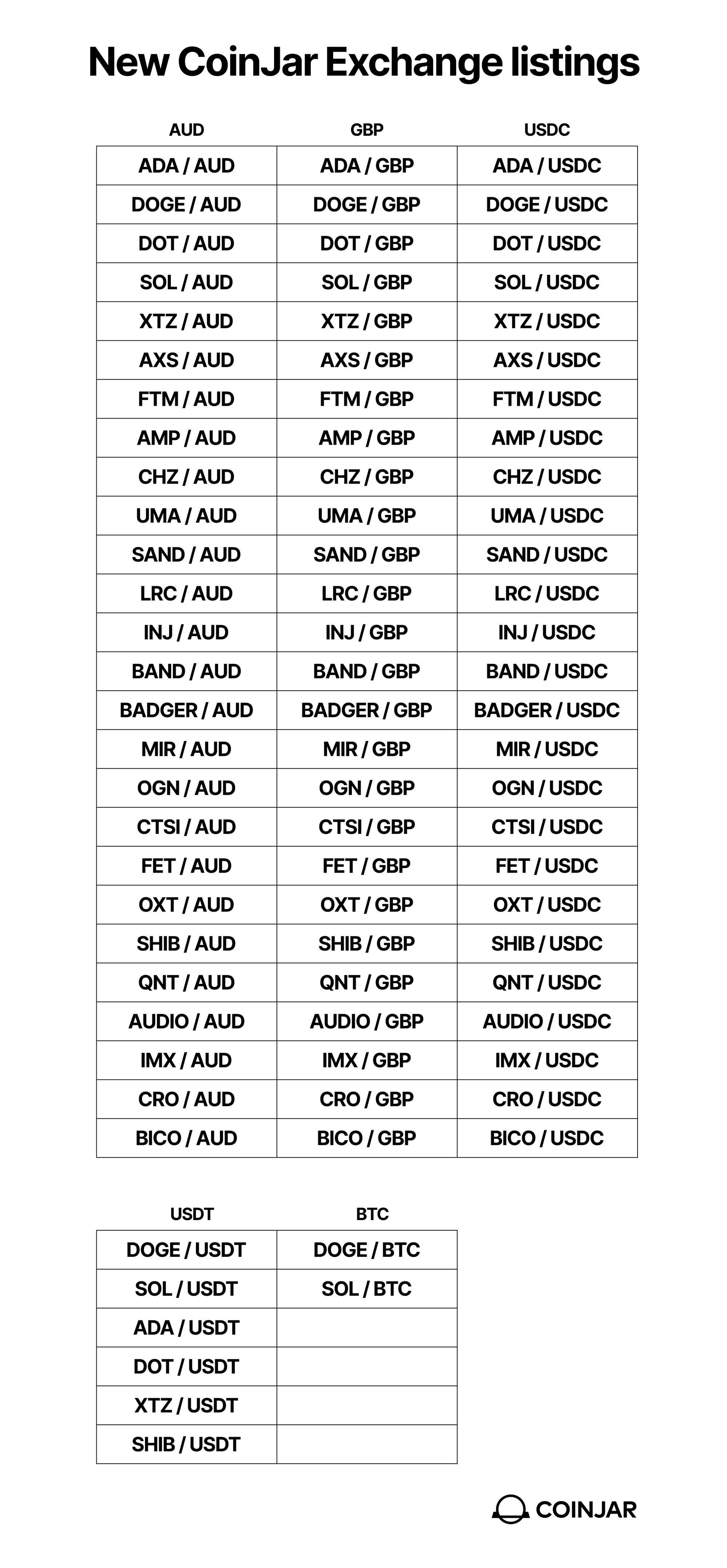 Delisting BTC trading pairs
We have also begun the process of delisting the following BTC trading pairs.
Delisting these pairs is a multi-stage process and you'll still be able to trade these pairs as normal until November. However, you may notice a drop in liquidity in the lead-up to delisting. We'll send an email closer to the date letting you know what you need to do if you have open orders on these markets.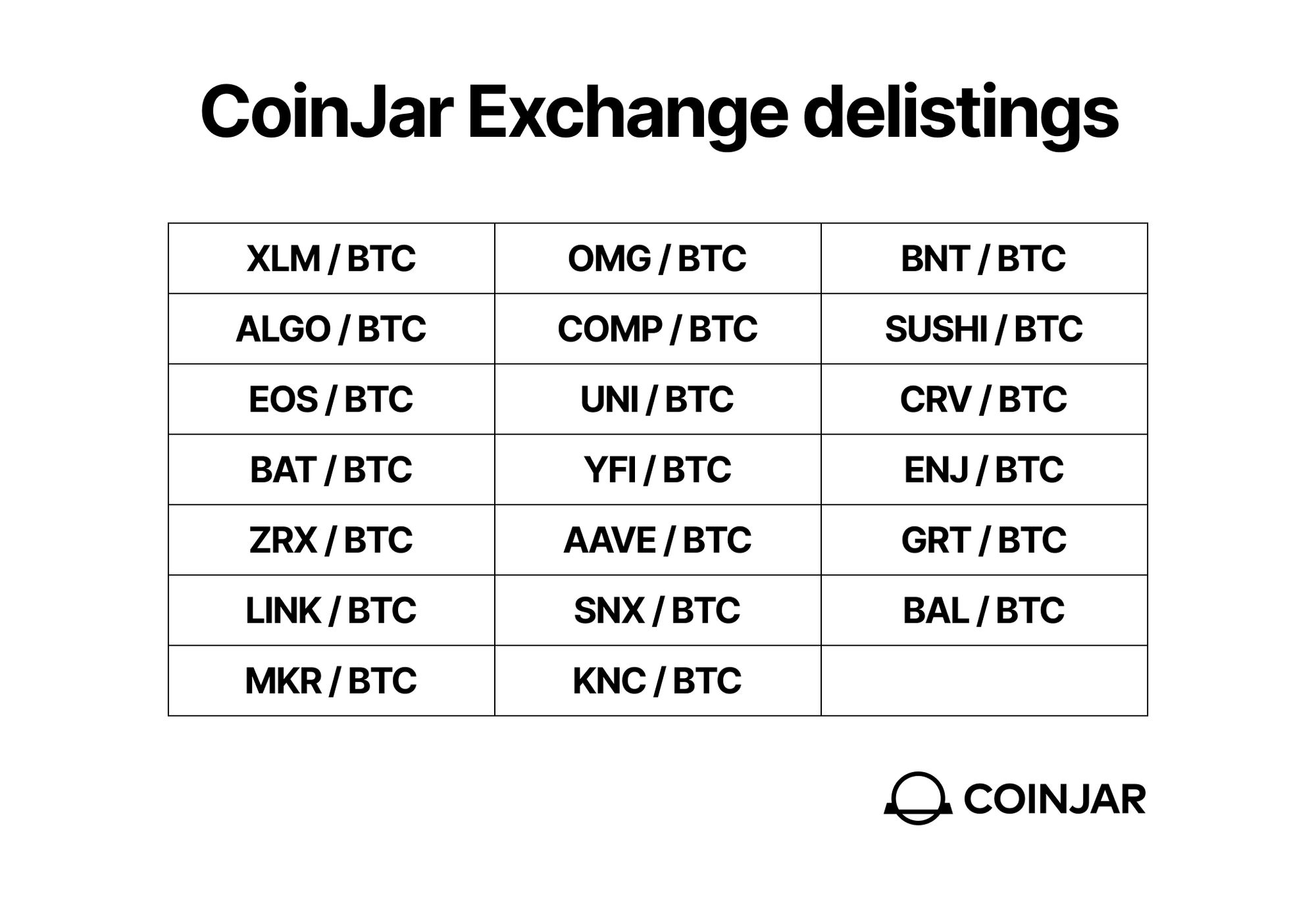 About CoinJar Exchange
CoinJar Exchange is our dedicated platform for advanced traders, market makers and institutions. With ultra competitive fees, razor-thin spreads and one of the fastest matching engines in the world, it's where you can take your crypto trading to the next level.
Any questions
If you have any questions about the above, get in touch with Support.
CoinJar Team