Bitcoin Dominant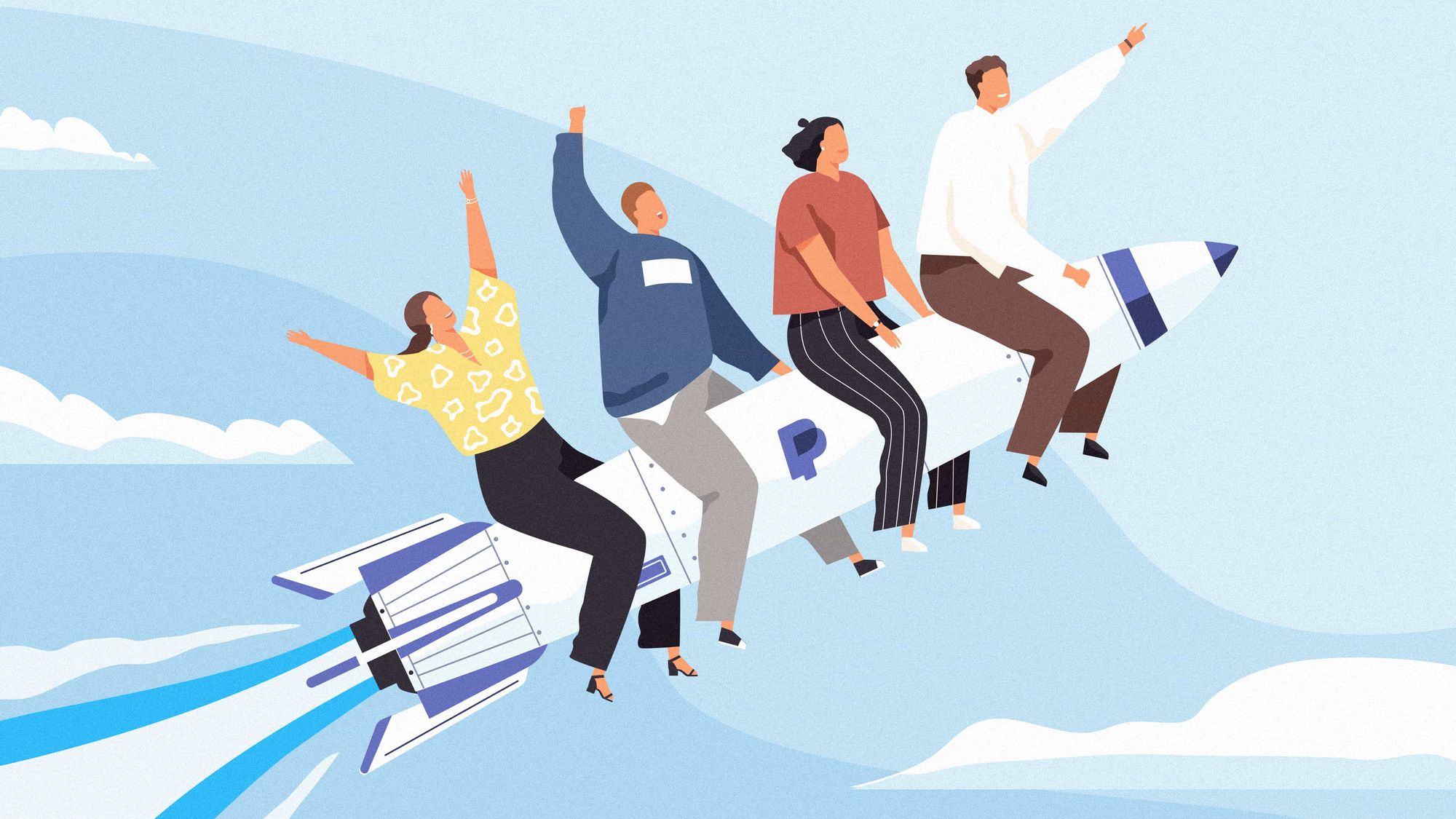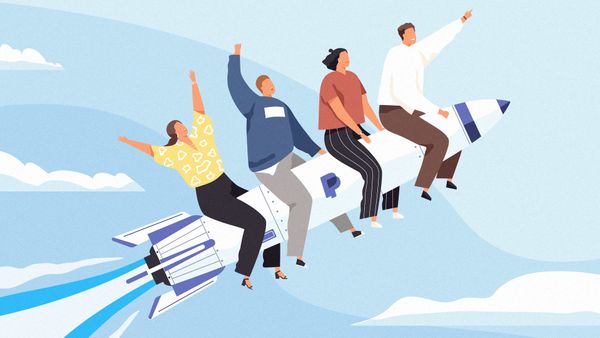 PayPal has announced that it's going to start selling crypto. Let's not mince words here: this is freaking huge.
Over the nine years that I've been watching, talking about and trading bitcoin, I've seen the outside dialogue around it evolve from "wacky monetary experiment" to "ludicrous tulip analogue" to "dangerous scam machine" to "can you believe we ever thought bitcoin was going to happen? Lol, glad I never bought any."
The one constant has always been that whiff of mockery – the feeling that because of how bitcoin operated, because of the people behind it and the way the community talked to each other, it wasn't worthy of consideration by Serious People. Ignore it and eventually it will just go away.
There was always a small part of me that wondered if they were right. Perhaps I was just another delusional fanboy, a financial ignoramus unwilling and unable to see bitcoin for what it was. I mean, it's money powered by grammatically fraught memes. In what universe is that going to challenge the international economic order?
Then last week, PayPal, a company with 346 million users that processed more than US$200 billion in transactions last quarter, announced that it was going to allow its customers to buy, sell and transact in crypto. And so, let me be the first to say to all the doubters, AHAHAHAHAHAHAHAHAHAHAHAHAHA YIPPEE KI-YAY MUTHA FLIPPAZZZZZZZZ.

Insto-matic
By any measure, 2020 has been an incredible year for crypto. Bitcoin is up 80% since January, putting every other asset class to shame. In May, one of the world's foremost hedge fund investors announced he was dropping 2% of his assets into bitcoin. The hashrate, a measure of how much miners are willing to invest in creating new bitcoin, keeps making high after high – especially impressive since this year's Halving means there's 50% less bitcoin going around. Meanwhile, publicly listed software developers Microstrategy put US$425 million of their balance sheet into bitcoin and institutional investment vehicle Grayscale crossed US$7 billion in AUM – they now hold more than 2% of all the bitcoin in existence.
But even against that backdrop, the PayPal news is really something. It's not just the massive expansion of crypto's potential customer base that's so exciting. It's what this move symbolises: an acceptance of crypto's rightful place within the digital money ecosystem.
It was only two weeks ago that I was reminiscing about crypto companies being unable to open bank accounts in 2017. Now a company that qualifies as the world's 20th largest bank by deposits is saying, "It's here, it's happening and we need to be ready for it." It's hard to believe that they'll be the last.

Bullshot
Of course, there are caveats. Right now the only supported currencies are bitcoin, ether, bitcoin cash and litecoin. And you can't send crypto to or from your PayPal account - it's for internal use only. There's no arguing that these represent serious (and very un-crypto) limitations to the PayPal offering. And who knows: there might be zero customer interest and the whole thing will be cancelled in a few months. (Although the experience of Square's Cash App, which has seen US$1.5 billion in user purchases over the last year, would suggest this is unlikely.)
The price of bitcoin is, understandably, heading up. It's not parabolic, it's not surging $3k in a single day. It's just slowly, insistently pushing up. On Monday, the price posted its first weekly close above US$12k since January 2018. The price has never spent this long above US$10k. Most alts are losing ground as bitcoin dominance – the percentage of the overall crypto market owned by bitcoin – begins to surge upwards once more; at the end of the day, everything comes back to the king.
These are strange and volatile times and no-one can say for certain that we won't witness another March-style crash in the coming months. But I'm looking at crypto right now and I'm starting to get that fizzy little tingle I had in early 2017, in those days and weeks when gravity stopped working and you could believe that these obscure cryptographic puzzles might actually change the world. We were too early back then. But maybe this time it's different.
Happy Trading!
Luke from CoinJar
We are not affiliated, associated, endorsed by, or in any way officially connected with any business or person mentioned in articles published by CoinJar. All writers' opinions are their own and do not constitute financial or legal advice in any way whatsoever. Nothing published by CoinJar constitutes an investment or legal recommendation, nor should any data or content published by CoinJar be relied upon for any investment activities. CoinJar strongly recommends that you perform your own independent research and/or seek professional advice before making any financial decisions.
---
Don't invest unless you're prepared to lose all the money you invest. This is a high‑risk investment and you should not expect to be protected if something goes wrong. Take 2 minutes to learn more: www.coinjar.com/uk/risk-summary.
Cryptoassets traded on CoinJar UK Limited are largely unregulated in the UK, and you are unable to access the Financial Service Compensation Scheme or the Financial Ombudsman Service. We use third party banking, safekeeping and payment providers, and the failure of any of these providers could also lead to a loss of your assets. We recommend you obtain financial advice before making a decision to use your credit card to purchase cryptoassets or to invest in cryptoassets. Capital Gains Tax may be payable on profits.​​
CoinJar's digital currency exchange services are operated in Australia by CoinJar Australia Pty Ltd ACN 648 570 807, a registered digital currency exchange provider with AUSTRAC; and in the United Kingdom by CoinJar UK Limited (company number 8905988), registered by the Financial Conduct Authority as a Cryptoasset Exchange Provider and Custodian Wallet Provider in the United Kingdom under the Money Laundering, Terrorist Financing and Transfer of Funds (Information on the Payer) Regulations 2017, as amended (Firm Reference No. 928767).