Bitcoin Barcamp 2014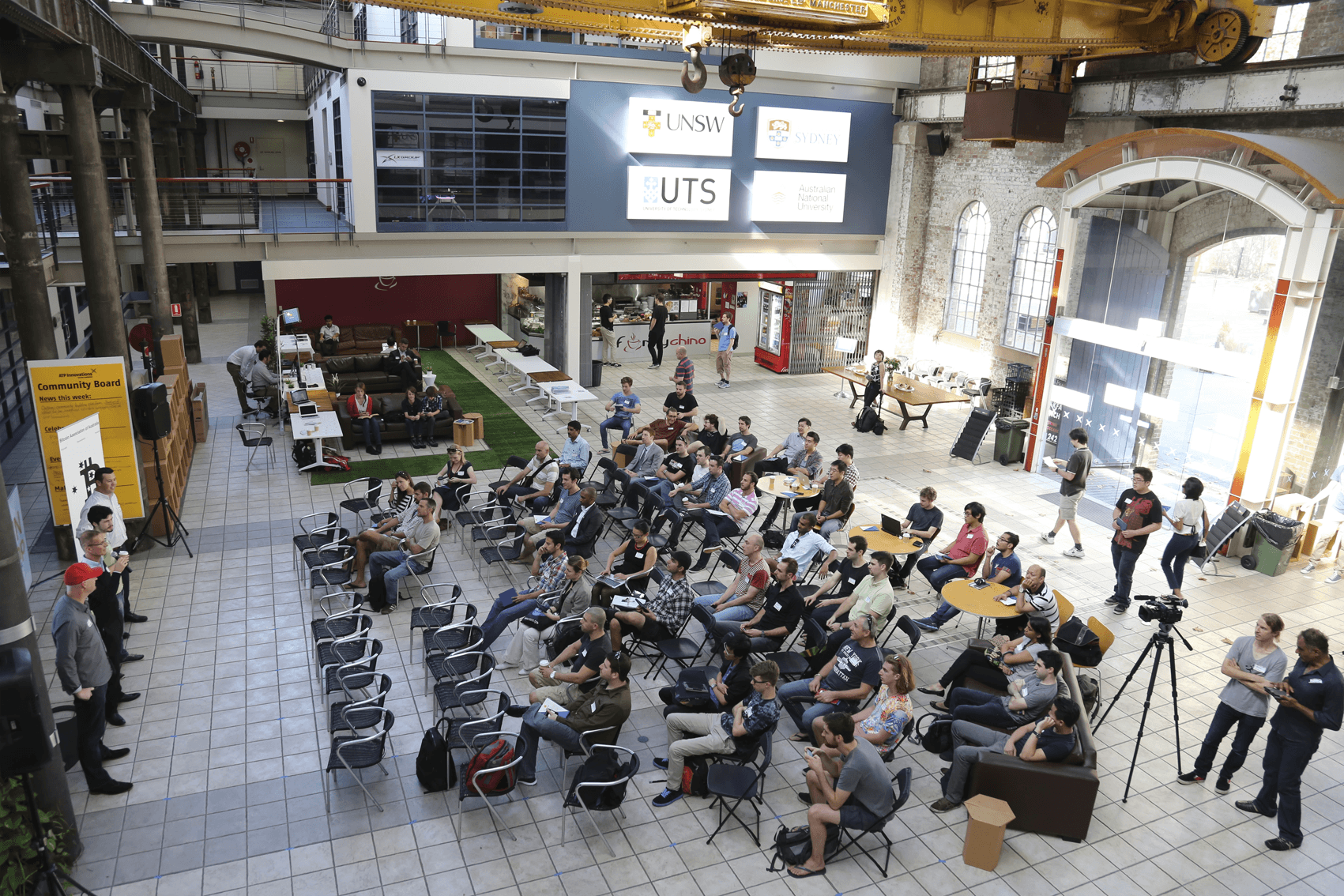 Debrief by @samueltates
CoinJar had the privilege of helping out at Australia's inaugural bitcoin Barcamp. It was the country's first bitcoin unConference and we had a blast.
An unConference is an interesting concept, where there is no set schedule. The spaces and time slots are just made available. In the morning speakers can register their talks in the different spaces.
What to me sounded like a potential organisational nightmare turned out to be a well self regulated event. There was lateral knowledge sharing occurring across finance, tech and start-ups.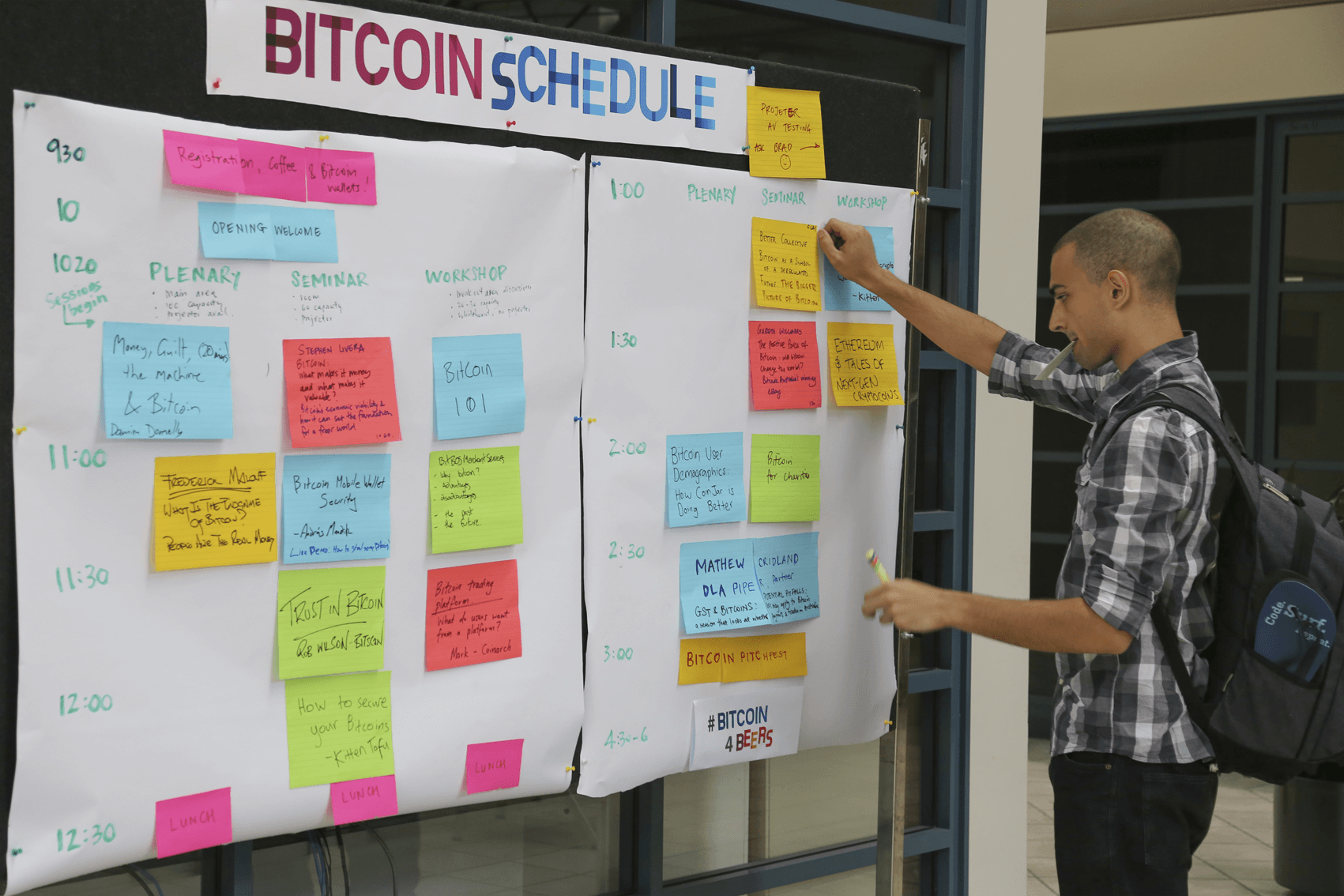 What We Saw
Security
Topics ranged from basic mobile wallets to high tech cold storage.
The conceptual ethos behind bitcoin
The concept of 'money as people' and the endgame of bitcoin was discussed. There was some heated debate about the validity of derivative products based on bitcoin assets.
The economics of bitcoin
This covered the definition of bitcoin both as a unit of account and as a hoarded commodity. The theory that deflationary currency is a bad thing was debunked, as demand for consumer goods is effectively infinite.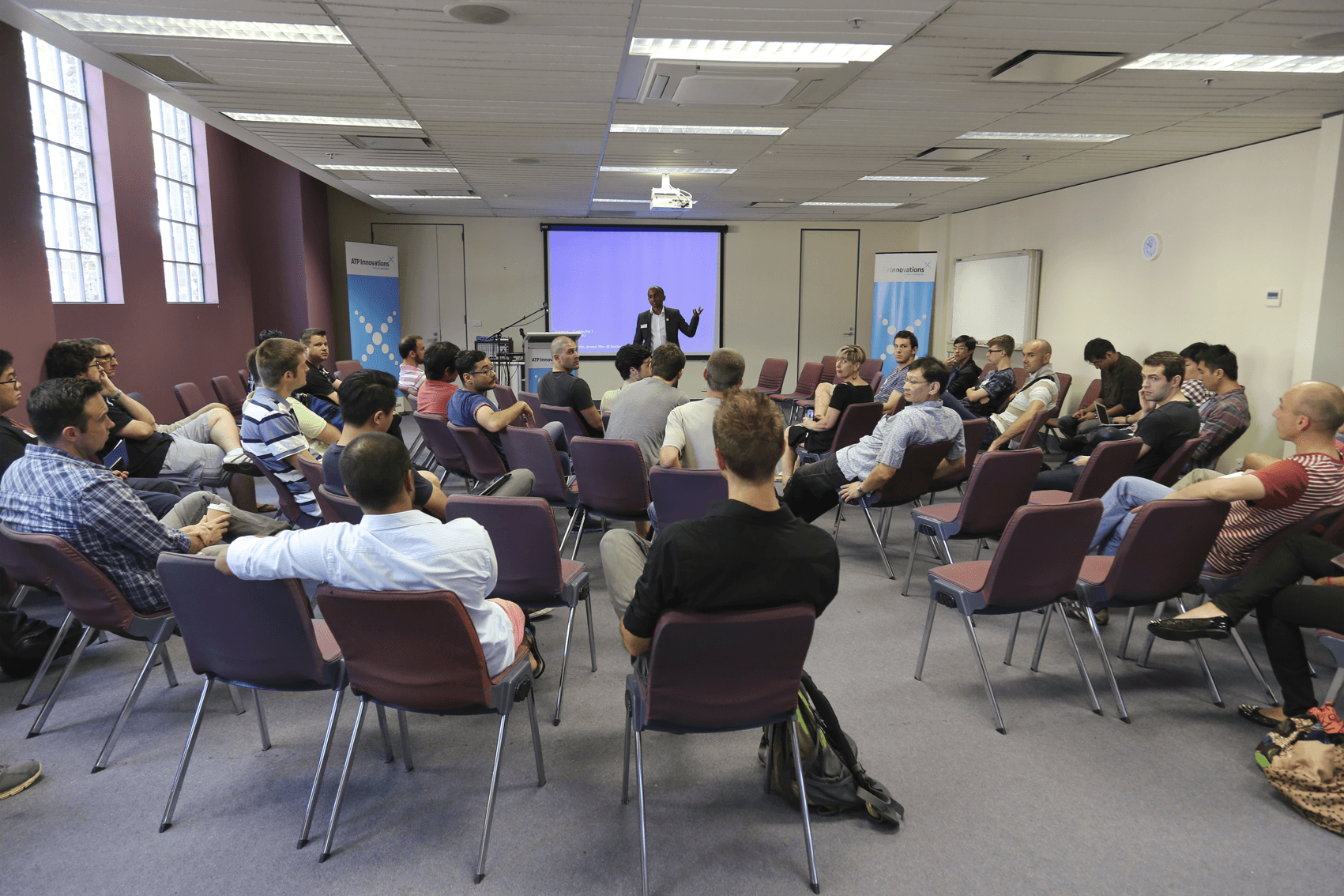 Demographics of bitcoin users
Asher, our CEO, got the opportunity to present some datasets around bitcoin users. Our biggest issue is that 93% of our customers are male. We ask, "how can we change this?"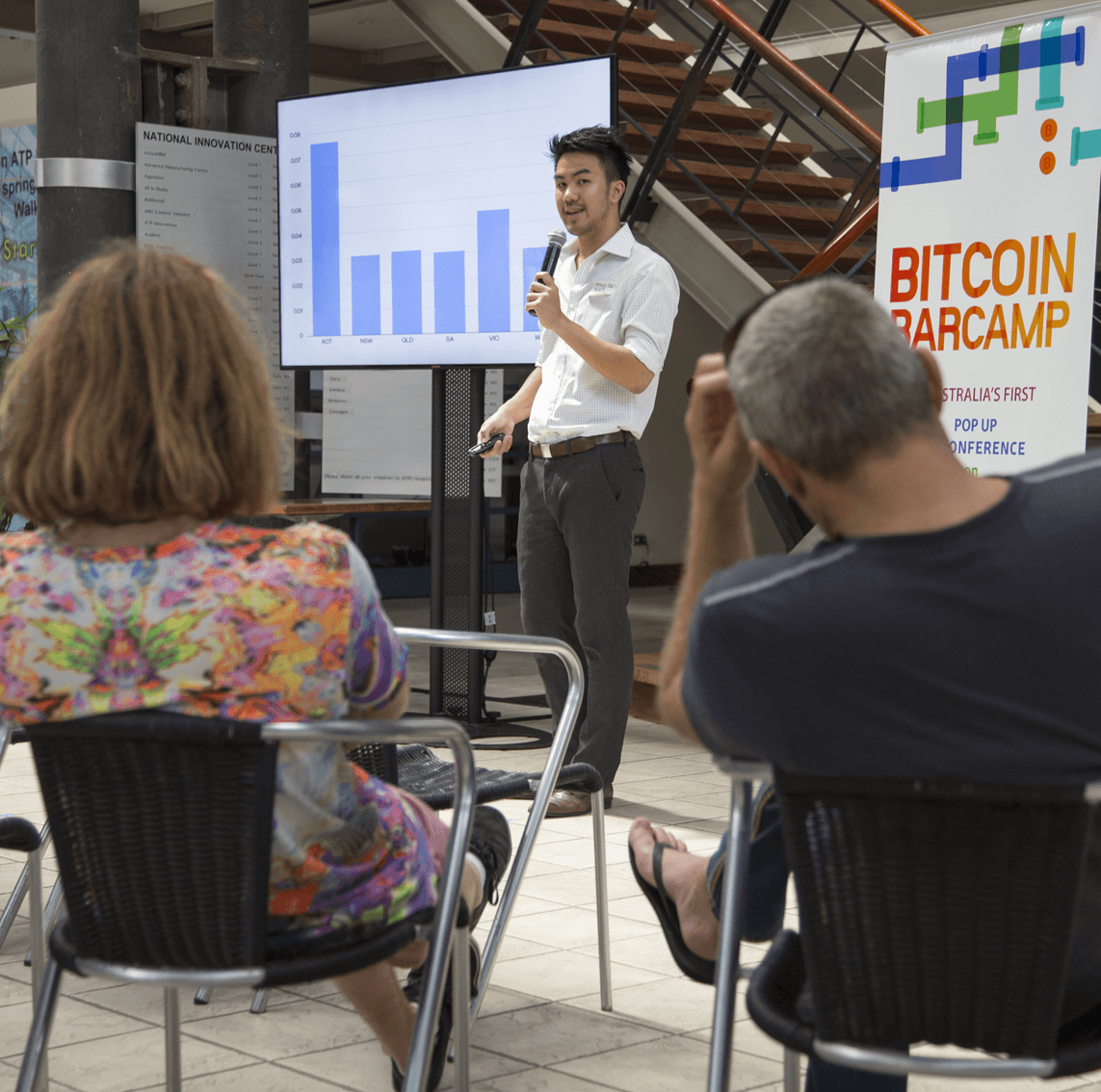 Taxation
Matthew Cridland from DLA Piper presented his theories on bitcoin taxation implications. He proposes that transferring bitcoin is a taxable supply, and it doesn't fall under exemptions under the GST Act. As a result GST would apply. Check out their white paper here.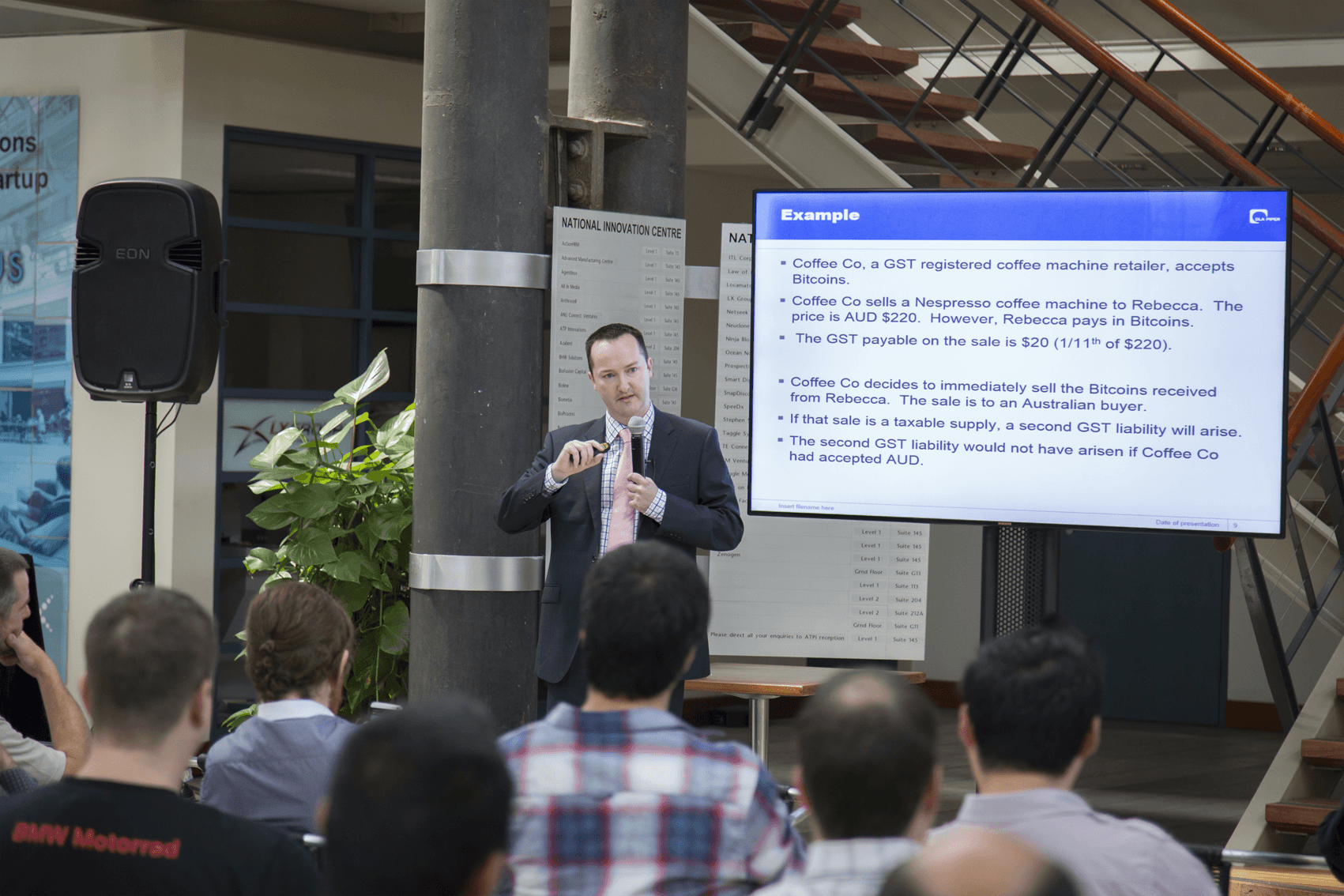 Pitchfest
A few different entrepreneurs got to test their bitcoin idea dragons den style. Their ideas were put to the litmus test of viability and focus by Kim Heras of 25fifteen and Opher Yom-Tov, Innovation Advisor and former BT Financial and Westpac Group.
Beers for bitcoins
This was obviously my favourite bit, and I got to meet the man behind the Old Fitzroy Hotel (the first pub in Sydney to take bitcoin). They'd bought in a brew called Cricketers, brewed by Asahi Brewers, which is also my favourite brewer.
The unConference Format
What really struck me were the different types of people that were there. International bankers were rubbing shoulders with baby boomers. Investors chatting with libertarians and everything in between.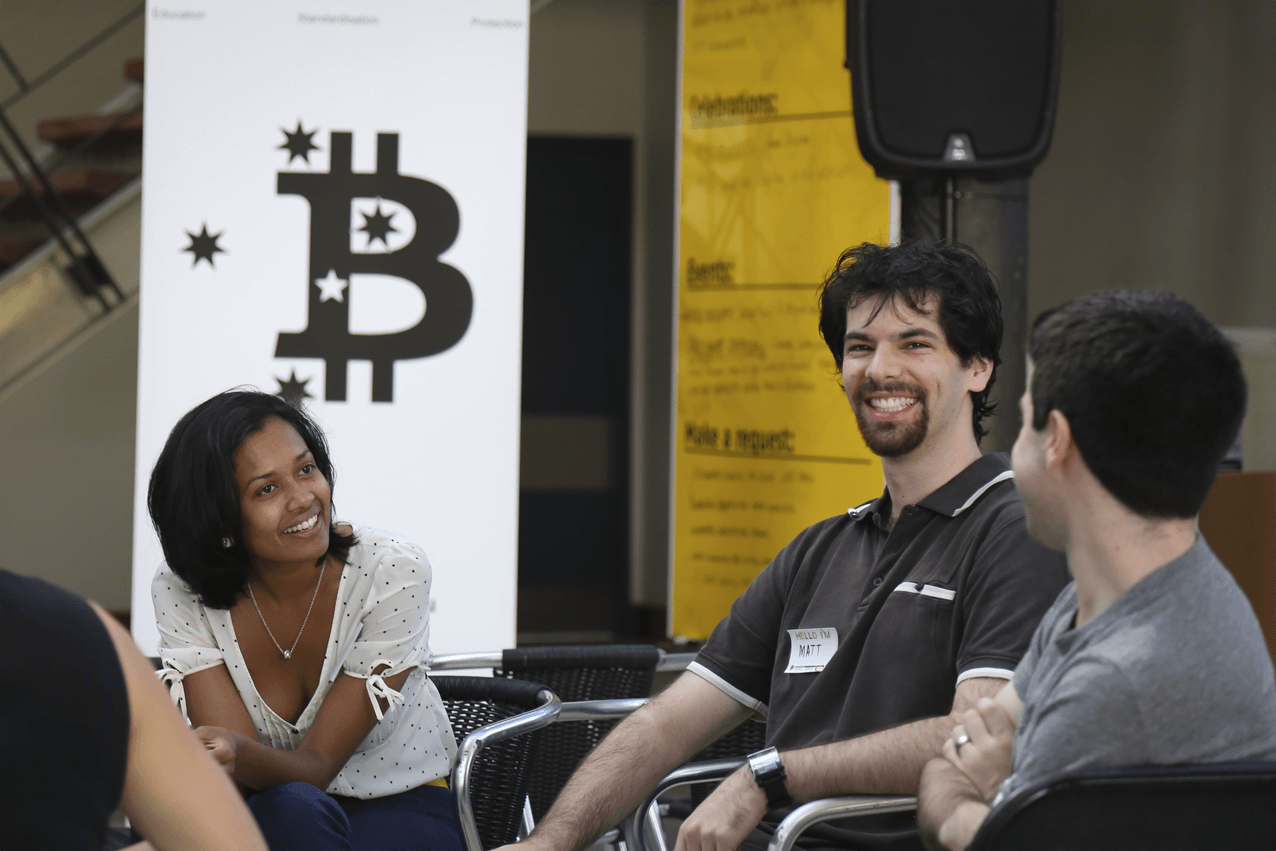 The unConference format meant that it was self-regulating, which matches the bitcoin ideology. Aside from the main presentations, little huddles formed, discussing everything from tech to tax. Over beers a roundtable formed that I dubbed 'the knights of the round conference room'.
It's a brave move to run an event this way. Thankfully the Barcamp team created the framework, built the structure and provided the space for innovation and discourse to flourish.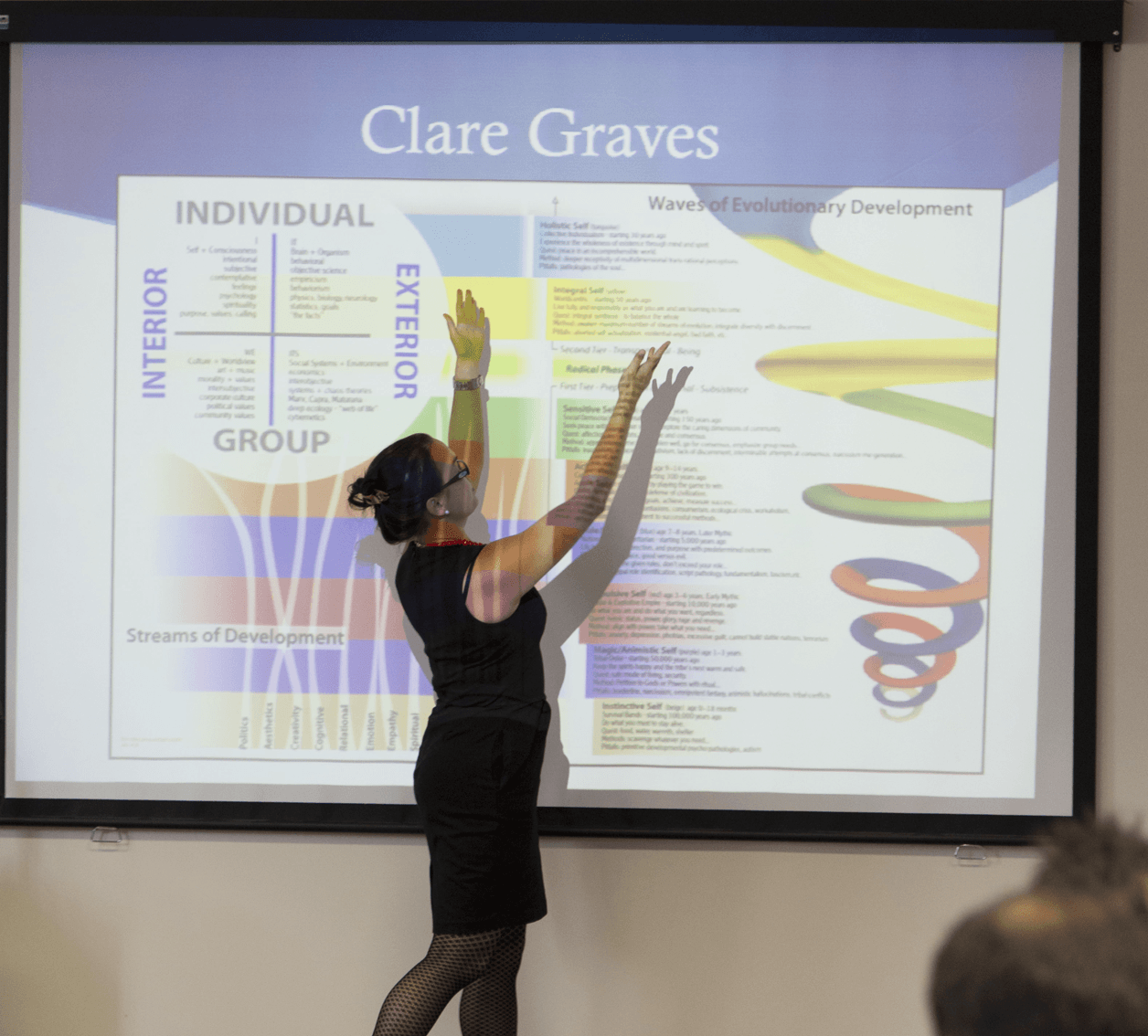 Final Thoughts
There's no real label for a bitcoin user or advocate. We are libertarians, spectators, economists, investors, geeks and hackers. But we share one common goal, the desire to disrupt, innovate, and bring those efficiencies in our every day life.
More and more events like this are popping up. Events where people can share and test ideas. Where people can take risks together. While it's amazing to see how far bitcoin has come, the uncertainty innate and the courage required when working in the field is apparent at events like this. What else is apparent is that this field is attracting some of the best brains across a multitude of industries and skillsets.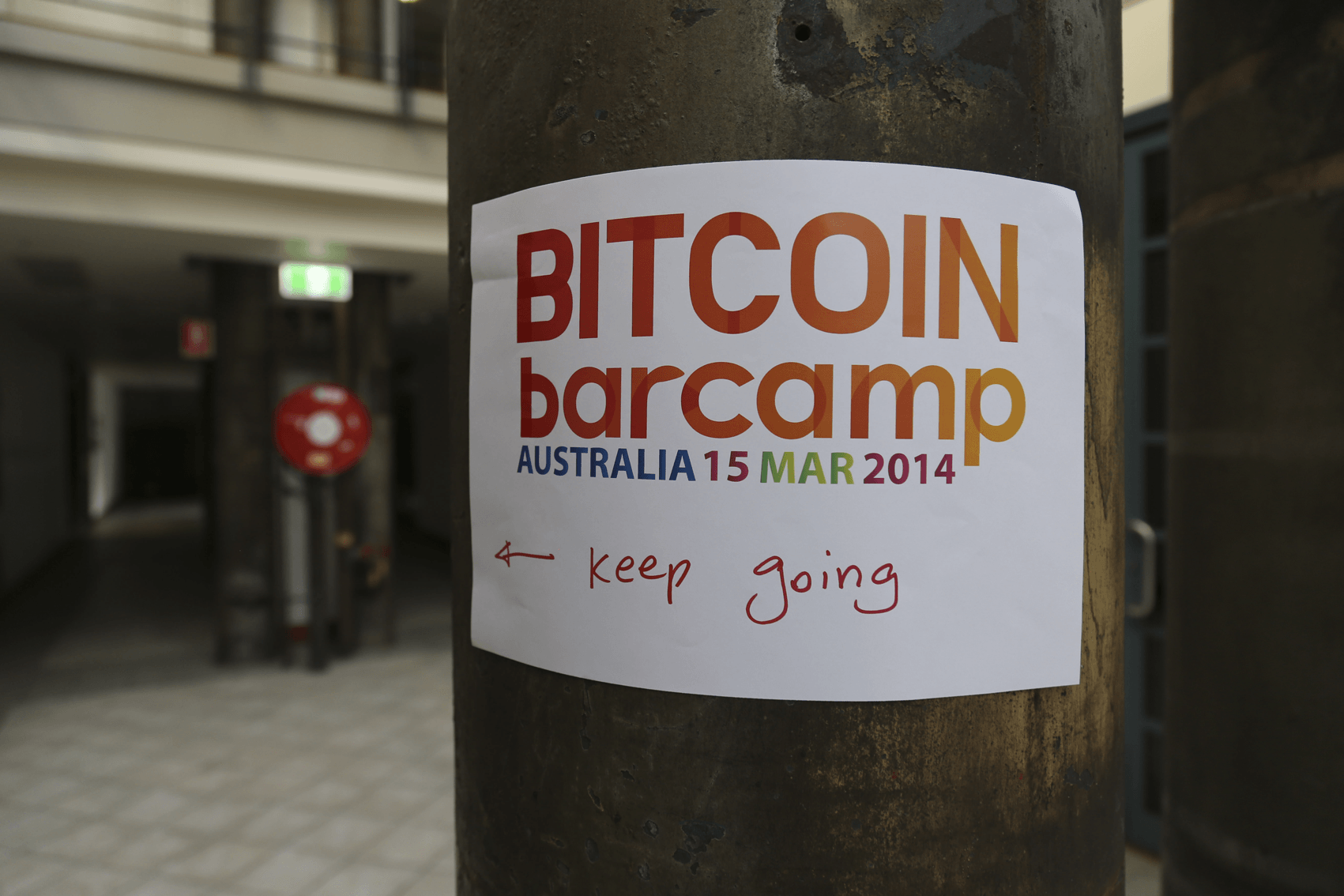 Check out flickr for more photos of the event.
Photos supplied by Halans under a Creative Commons ShareAlike license.
---
Don't invest unless you're prepared to lose all the money you invest. This is a high‑risk investment and you should not expect to be protected if something goes wrong. Take 2 minutes to learn more: www.coinjar.com/uk/risk-summary.
Cryptoassets traded on CoinJar UK Limited are largely unregulated in the UK, and you are unable to access the Financial Service Compensation Scheme or the Financial Ombudsman Service. We use third party banking, safekeeping and payment providers, and the failure of any of these providers could also lead to a loss of your assets. We recommend you obtain financial advice before making a decision to use your credit card to purchase cryptoassets or to invest in cryptoassets. Capital Gains Tax may be payable on profits.​​
CoinJar's digital currency exchange services are operated in Australia by CoinJar Australia Pty Ltd ACN 648 570 807, a registered digital currency exchange provider with AUSTRAC; and in the United Kingdom by CoinJar UK Limited (company number 8905988), registered by the Financial Conduct Authority as a Cryptoasset Exchange Provider and Custodian Wallet Provider in the United Kingdom under the Money Laundering, Terrorist Financing and Transfer of Funds (Information on the Payer) Regulations 2017, as amended (Firm Reference No. 928767).