Onchain: Crypto punk burns, Banking rugs, and Euler hacker returns some funds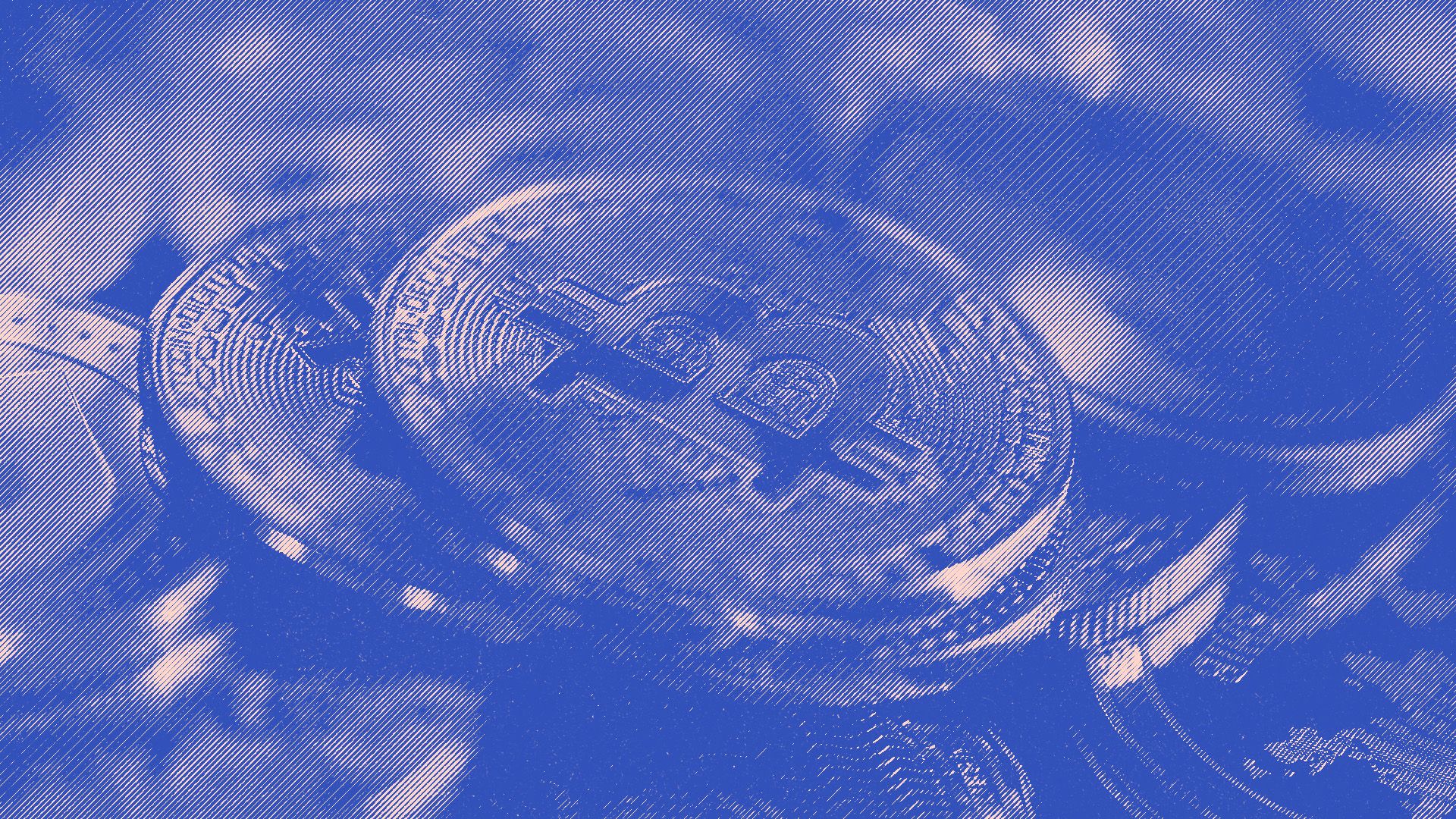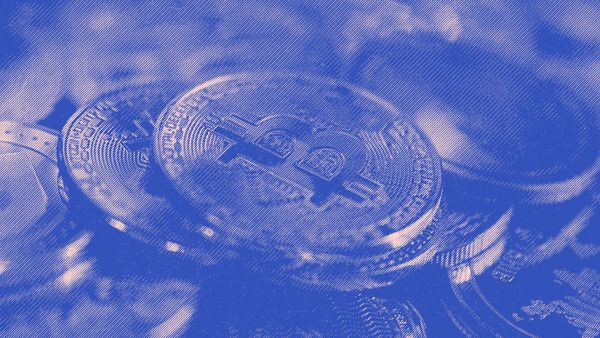 Story One
Crypto punk burns
Losing money -- NFT investors are great at it. One of them has set a new record for self-goxxing by accidentally destroying an asset worth $153,000.
Self-goxxing is the term the Japanese use to describe someone losing crypto assets because they acted stupidly or recklessly.
NFTs are a great way to "flex with a picture" - as NFT investor GMoney puts it. But beyond that, you can do little with them right now. That's why web3 enthusiasts have started finding ways to add more utility to NFTs. Among them are financial protocols that allow NFT holders to use their assets as collateral to borrow funds.
It was one of those protocols that Brandon Riley, who recently purchased CryptoPunk #685, attempted to use it to get liquidity without selling. Yet, when trying to wrap the punk, a process in which a token is wrapped in a smart contract to unlock new features, he instead sent it to a burn address - the place crypto assets go to die.
Burn addresses remove an asset from circulation forever. RIP.
Brandon concludes that despite following the instructions, he probably shouldn't have attempted this on his own.
Story Two
Banking rug
For a change, it's not shady crypto platforms rugging, but a bank named Silicon Valley Bank (SVB). SVB was the go-to bank of start-ups and VCs. It's where they kept their funds to finance payroll and other business expenses.

Like every bank, SVB did not just keep the deposits but started investing. Unfortunately, they chose to invest in mortgage-backed securities and long-term government bonds. Both asset classes lost value as soon as the FED started raising rates.

At the same time, depositors in SVB grew alarmed by the bank's announcement of a new fundraiser to fill a gap in capital requirements. Ironically, no funds were raised; instead, the bank started realizing some of its losses in bonds to satisfy withdrawals by depositors who noticed that money in the bank is not really there.

In typical bank-run fashion, the crowd rushed to get their money out as the word spread through Twitter.

On March 10th, the regulator stepped in and shut down SVB. It took just 48 hours for the largest banking failure in the US since 2008 to unfold.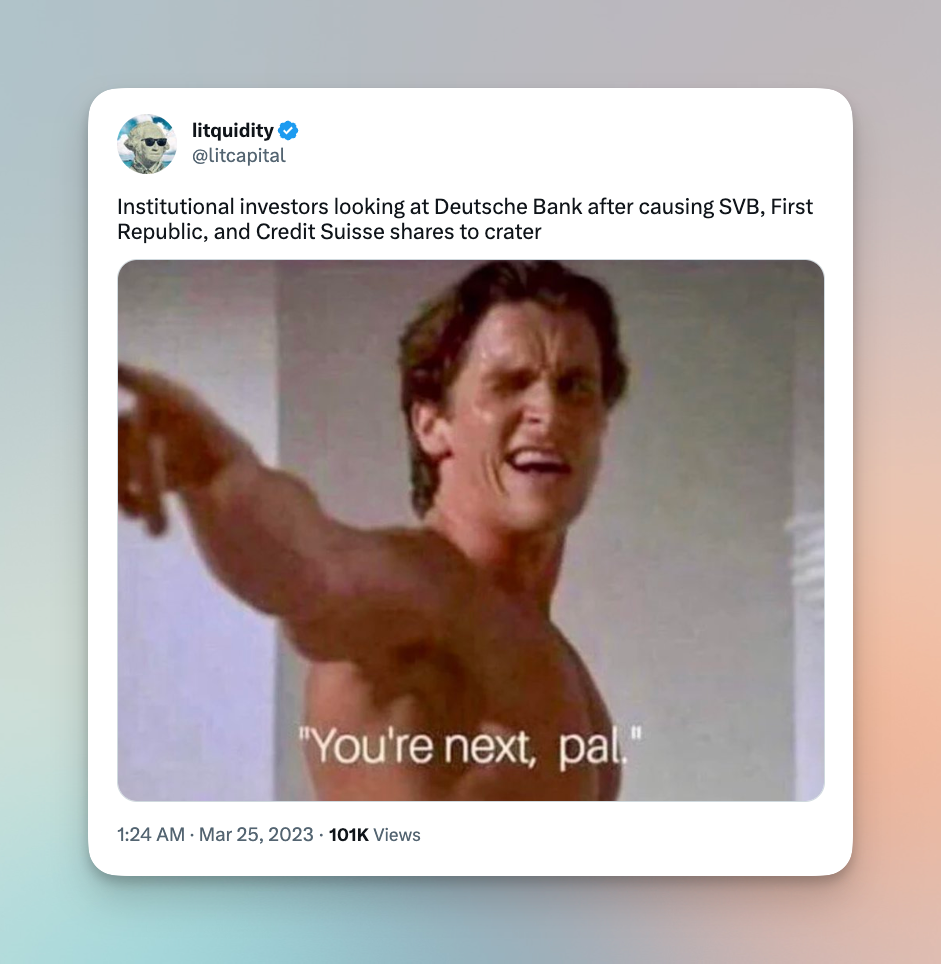 Overall, the failure of SVB has led to further anxiety spreading in the financial system, with Credit Suisse being the next to bite the dust. Swiss regulators negotiated an emergency merger with UBS to prevent further troubles. Who is next?  

Fortunately, for crypto investors, cryptocurrencies like Bitcoin or Ethereum saw double-digit gains as people realized that at least crypto is actually in one's wallet.

Story Three
Money returns
Lost money isn't always lost forever. Sometimes stolen funds return. That's precisely what happened to Euler Finance. The DeFi protocol was exploited early in March, losing $196 million to a flash loan attack - despite 10 audits in 2 years.
Within hours the Euler team put out a bounty rewarding anyone that would contribute information that led to finding the hacker. While no information got them anywhere close to the hacker, the attacker has returned $90 million of the stolen funds in an unexpected twist.
Nevertheless, the rest of the funds still remain in the hackers control. It's unclear why the hacker returned some funds. Maybe they were spooked by the news of Do Kwon's arrest and hoped to escape a similar fate.
The Euler token jumped up 40% on the news. If the team had longed the bottom with leverage, who knows, they could have made it all back in one trade.

Naomi from CoinJar​​
---
Don't invest unless you're prepared to lose all the money you invest. This is a high‑risk investment and you should not expect to be protected if something goes wrong. Take 2 minutes to learn more: www.coinjar.com/uk/risk-summary.
Cryptoassets traded on CoinJar UK Limited are largely unregulated in the UK, and you are unable to access the Financial Service Compensation Scheme or the Financial Ombudsman Service. We use third party banking, safekeeping and payment providers, and the failure of any of these providers could also lead to a loss of your assets. We recommend you obtain financial advice before making a decision to use your credit card to purchase cryptoassets or to invest in cryptoassets. Capital Gains Tax may be payable on profits.​​
CoinJar's digital currency exchange services are operated in Australia by CoinJar Australia Pty Ltd ACN 648 570 807, a registered digital currency exchange provider with AUSTRAC; and in the United Kingdom by CoinJar UK Limited (company number 8905988), registered by the Financial Conduct Authority as a Cryptoasset Exchange Provider and Custodian Wallet Provider in the United Kingdom under the Money Laundering, Terrorist Financing and Transfer of Funds (Information on the Payer) Regulations 2017, as amended (Firm Reference No. 928767).