Instant Buy just got more instant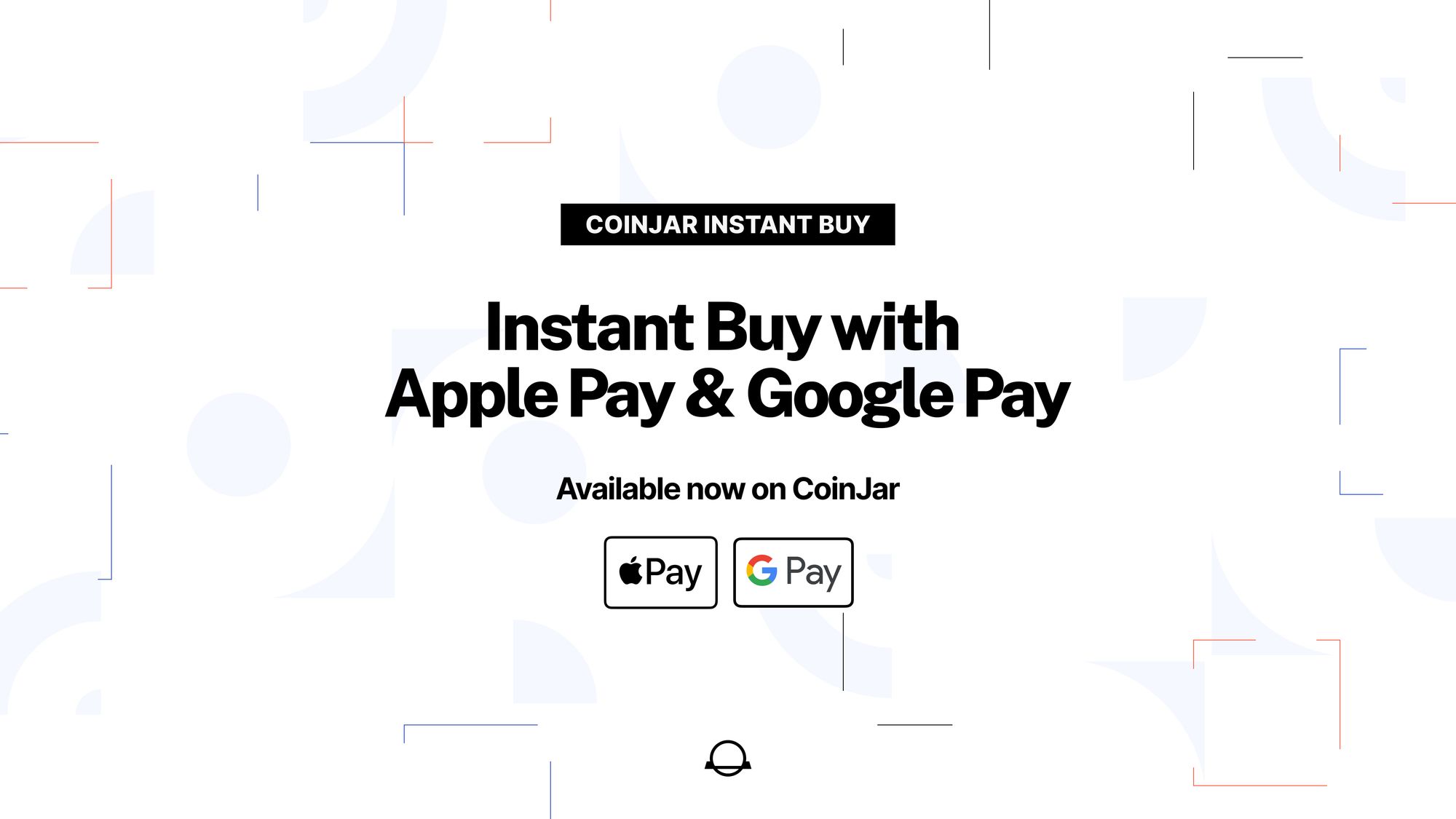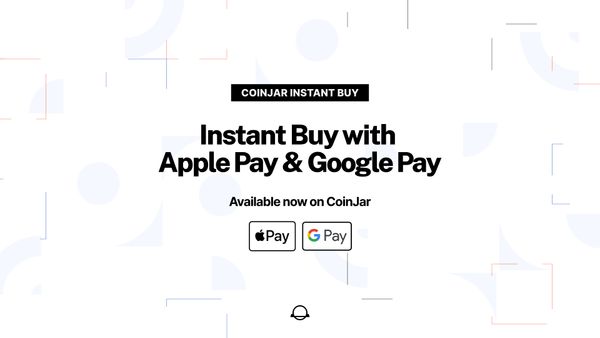 Apple Pay and Google Pay™ now available with CoinJar Instant Buy in the UK.
You can now use Apple Pay and Google Pay to purchase crypto instantly, straight from your phone.
All you need to do is choose Apple Pay or Google Pay when you buy crypto in the CoinJar app.
CoinJar Instant Buy is available to ID-verified customers across every token on our platform – and with a competitive 2% fee it's never been quicker or easier to buy crypto.
Changes to reserved balances
Reserved balances will apply to Instant Buy purchases made during the 7-day period following the first transaction with Apple Pay or Google Pay, or a new credit or debit card.
Once this 7-day period has finished, there will be no holds placed on any Instant Buy purchase made with the same card.
CoinJar Team
Cryptocurrencies are unregulated in the UK. The value of investments is variable and can go down as well as up. Cryptocurrency profits may be subject to Capital Gains Tax. We recommend you obtain financial advice before making a decision to use your credit card to purchase cryptoassets or to invest in cryptoassets.