All-new Trading Pairs on CoinJar Exchange!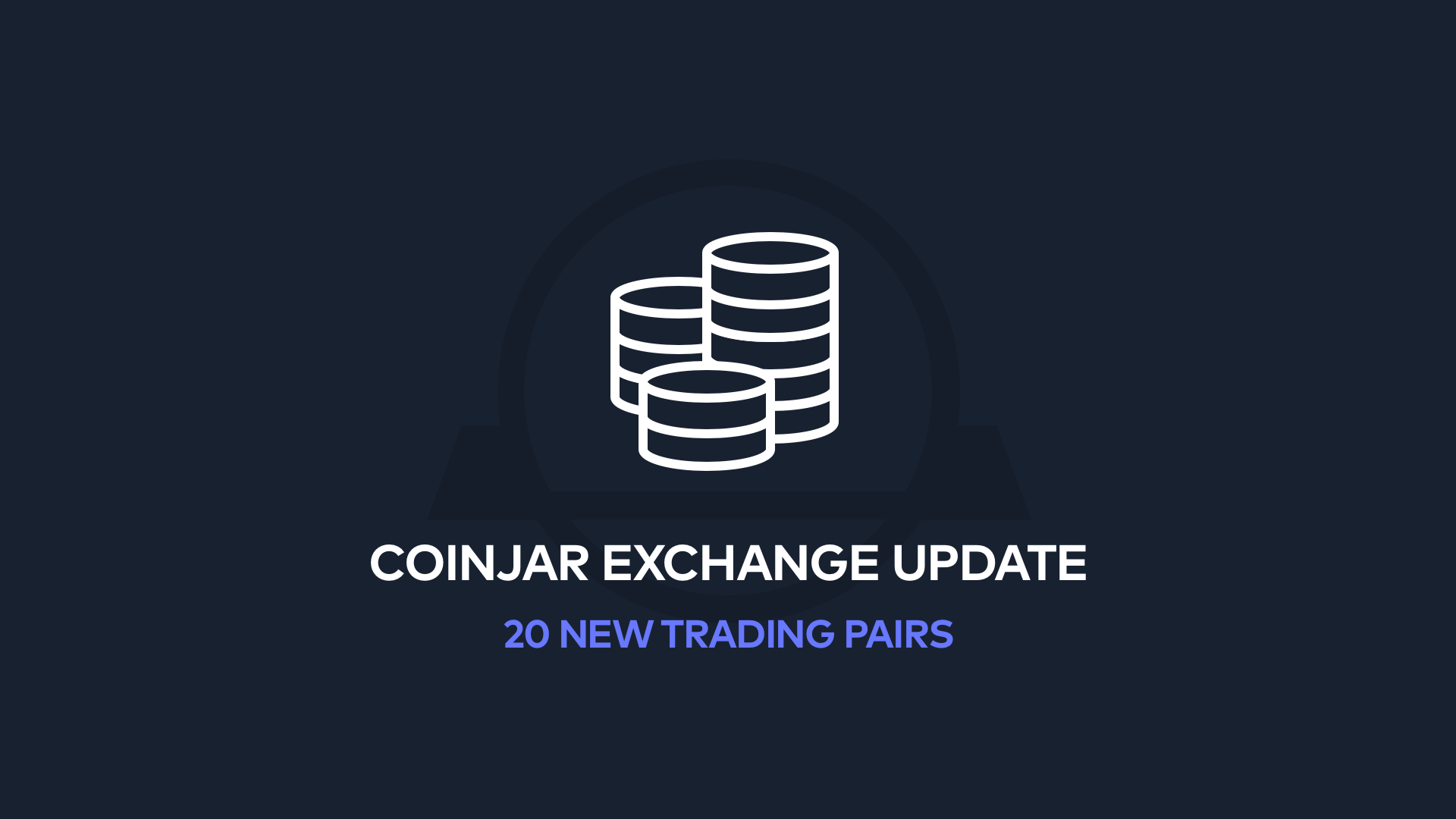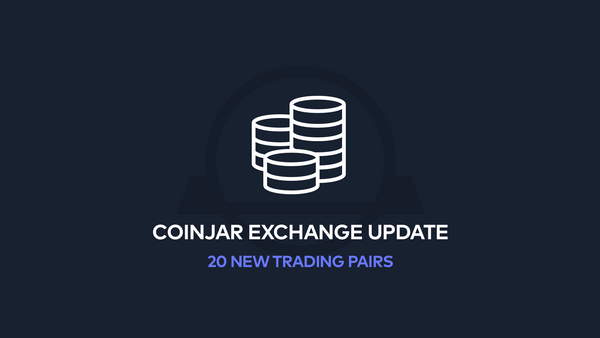 We have added four new ERC-20 tokens to our lineup and are now excited to announce the addition of the following new trading pairs to CoinJar Exchange:
XLM/AUD, LINK/AUD, MKR/AUD, OMG/AUD, COMP/AUD
XLM/BTC, LINK/BTC, MKR/BTC, OMG/BTC, COMP/BTC
XLM/GBP, LINK/GBP, MKR/GBP, OMG/GBP, COMP/GBP
XLM/USDC, LINK/USDC, MKR/USDC, OMG/USDC, COMP/USDC
CoinJar Exchange is an advanced digital currency exchange that supports high-frequency, low-latency execution for experienced traders. CoinJar Exchange provides more control over buying and selling digital currency, such as the ability to set the order buy and sell prices, and offers lower trading fees.
CoinJar Exchange also offers a Trading API to manage your accounts, orders and trades.
If you want to learn more about CoinJar Exchange, you can read our dedicated Knowledge Base article, explore the CoinJar Exchange interface or take your first steps towards using CoinJar Exchange.
If you have any further questions, please reach out to support@coinjar.com or submit a new Support request.
Happy Trading!