A Cautionary Tale
Hacks, exit scams and insolvency, oh my. So, how safe is your crypto?
Even by the sometimes surreal standards of crypto, the news this week that creditors for bankrupt Canadian exchange QuadrigaCX were seeking to have the body of the founder, Gerald Cotten, exhumed to prove that he was, in fact, dead was a bit jarring. While digging up a corpse feels extreme, the desire for clarity is understandable. Once Canada's biggest exchange, with 115,000 users and more than US$190 million worth of digital assets, QuadrigaCX collapsed in January last year when the 30-year-old Cotten died unexpectedly, taking the only passwords for the exchange's reserves with him.
While the entire QuadrigaCX fiasco is far too wild and extensive to get into here, it's a potent reminder that crypto remains the Wild West of the financial world  – and that it's up to you to protect yourself.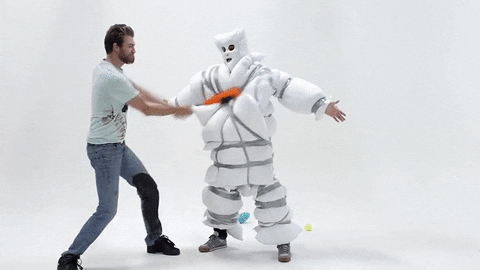 Oh my Gox!
Modern bitcoin was born of two events. The first was the mining of the genesis block on January 3, 2009. The second was the hack and subsequent collapse of the Mt Gox exchange in February 2014. The first gave us bitcoin, the second showed us how fragile it could be.
When Mt Gox went down, it was servicing over 70% of the bitcoin exchange market. The hacker made off with 850 000 bitcoin, a full 6% of the global supply. Most users lost their entire bitcoin stash, a fact I'm sure they were keenly aware of when the price increased 40-fold three years later.
Safety first
But Mt Gox was a much needed wake-up call for the crypto industry. These weren't fun digital collectibles we were talking about – Mt Gox started its life as a trading portal for Magic: The Gathering playing cards – this was actual money and if it was ever going to enter the mainstream it needed to be treated as such.
The result has been a steadily evolving industry best practice centred around cold storage, multi-sig hot wallets, multi-factor authorisation for both staff and users, internal firewalls, data encryption, AI-boosted anti-fraud systems and ongoing security audits. (If you're wondering why we're so across this stuff, it's because CoinJar takes your security very seriously.)
Here's our advice: if you're going to entrust your money with someone, the above should be treated as an absolute minimum. Look for complete transparency around digital infrastructure, choice of custody services and customer communication. Beware anywhere boasting the "lowest fees", because they're almost certainly cutting back on something vital to make ends meet. And finally, just use common sense. If it sounds too good to be true, then it almost certainly is.
We sincerely hope that the users of QuadrigaCX manage to recover the money they're owed, with or without having to crowbar open a tomb. But in the meantime, be wise, stay safe and always read the fine print.
One more thing
File under: OK boomer. Financial commentator and hardcore gold bug Peter Schiff has become one of bitcoin's most vocal antagonists. Yet it was hard not to feel a twinge of sympathy for the guy when he recently tweeted that he'd lost access to his own bitcoin due to an issue with his wallet. Pressed on the matter, he replied "I did not forget my password. My wallet forgot my password." And thus a meme was born. In the meantime, Schiff is very excited that gold added 4% in January. And Bitcoin? 30%. Your move, Peter.
Ask CoinJar
What's the deal with decentralised exchanges? Would my money be safer there?
When you use an exchange like CoinJar, you're entrusting the company behind it with your assets. They, in turn, hold all the assets traded on the exchange in various hot and cold wallets. While you have full access to those assets and can withdraw and deposit them as if it were your own wallet, you may not be protected if something untoward happens to the central entity. (We're looking at you, QuadrigaCX.)
In essence, decentralised exchanges (or DEXs) seek to eliminate this risk by eliminating any central point of organisation. Each user holds their currency in their own wallets and all trades occur on the blockchain proper. And because DEXs are decentralised they're immune from regulation, identity requirements and censorship.
While DEXs are great in concept, there are a number of issues that mean they're far from ready for primetime. First is speed and reliability – on a decentralised network the person with the fastest connection will always have the advantage, which can result in brutal market manipulation. Second is the capacity of the blockchain itself. On centralised exchanges, transactions occur off-chain, permitting ultra-fast order book matching and reconciliation. Blockchains are still yet to prove that they're able to deal with the tens of thousands of requests a second that a wholesale shift to DEXs would require. And finally, the mere fact that they're off-the-books make DEXs a target for law enforcement. As anti-money laundering measures become entrenched in mainstream crypto, DEXs will become an increasing focus for the powers-that-be.
The result is that DEXs are sparsely populated, highly illiquid and difficult to use experiments intended only for the true believers and hardcore thrillseekers. But, hey, that's what they said about bitcoin five years ago.
We are not affiliated, associated, endorsed by, or in any way officially connected with any business or person mentioned in articles published by CoinJar. All writers' opinions are their own and do not constitute financial or legal advice in any way whatsoever. Nothing published by CoinJar constitutes an investment or legal recommendation, nor should any data or content published by CoinJar be relied upon for any investment activities. CoinJar strongly recommends that you perform your own independent research and/or seek professional advice before making any financial decisions.
---
Don't invest unless you're prepared to lose all the money you invest. This is a high‑risk investment and you should not expect to be protected if something goes wrong. Take 2 minutes to learn more: www.coinjar.com/uk/risk-summary.
Cryptoassets traded on CoinJar UK Limited are largely unregulated in the UK, and you are unable to access the Financial Service Compensation Scheme or the Financial Ombudsman Service. We use third party banking, safekeeping and payment providers, and the failure of any of these providers could also lead to a loss of your assets. We recommend you obtain financial advice before making a decision to use your credit card to purchase cryptoassets or to invest in cryptoassets. Capital Gains Tax may be payable on profits.​​
CoinJar's digital currency exchange services are operated in Australia by CoinJar Australia Pty Ltd ACN 648 570 807, a registered digital currency exchange provider with AUSTRAC; and in the United Kingdom by CoinJar UK Limited (company number 8905988), registered by the Financial Conduct Authority as a Cryptoasset Exchange Provider and Custodian Wallet Provider in the United Kingdom under the Money Laundering, Terrorist Financing and Transfer of Funds (Information on the Payer) Regulations 2017, as amended (Firm Reference No. 928767).