One Year of CoinJar Swipe
It's been exactly one year since every Australian business started accepting Bitcoin with CoinJar Swipe, our Bitcoin-enabled debit card. One year out, CoinJar Swipe continues to be an innovative product, changing the way we look at and perform payments.
Since its official launch 12-months ago, we've seen $1,051,479.97 spent on about 1,000 debit cards in circulation! We're thrilled to break the million-dollar mark and hope all our users have enjoyed the experience as much as we've enjoyed creating a seamless digital currency app and card.
Using a sample size of anonymised transaction data over the last three months, grocery shopping comes out on top at 35%.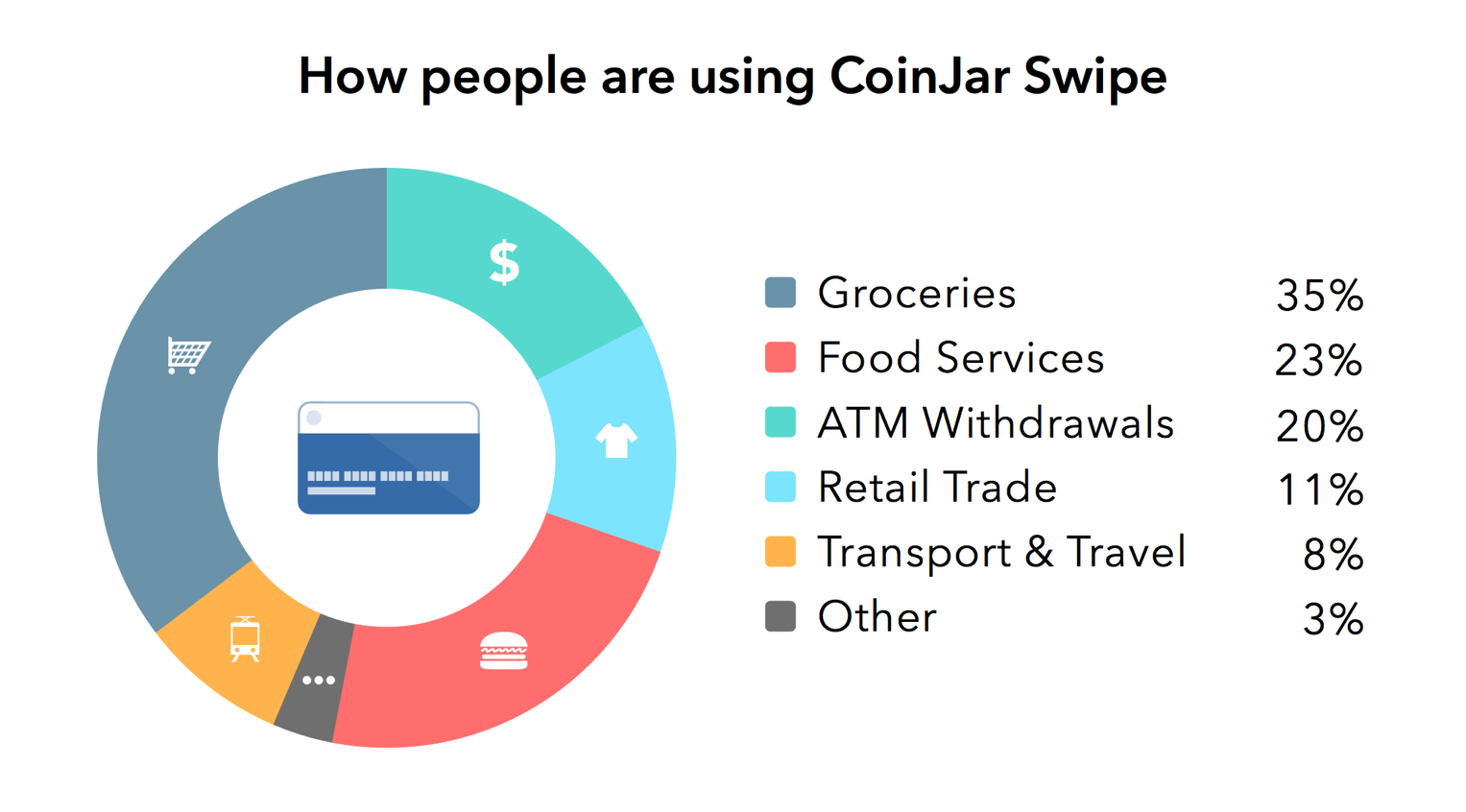 Feedback & Updates After 12 Months
Daily Limits
Many users have asked us to increase the limit of the Swipe cards as many items come in above the $500 limit making it hard to buy that new TV or gaming rig with your CoinJar Swipe. We're pleased to announce we will be doubling the CoinJar Swipe daily limit to $999.00 effective immediately.
Multi-currency and online usage of Swipe
We've also had feedback that users want to use their Swipe card overseas and for purchases on the internet. Presently CoinJar Swipe runs on the EFTPOS network which is accepted at 950,000 payment terminals in Australia, however isn't available online. This is something that's being worked on and we're keen to release a multi-currency card that can be used anywhere in the world.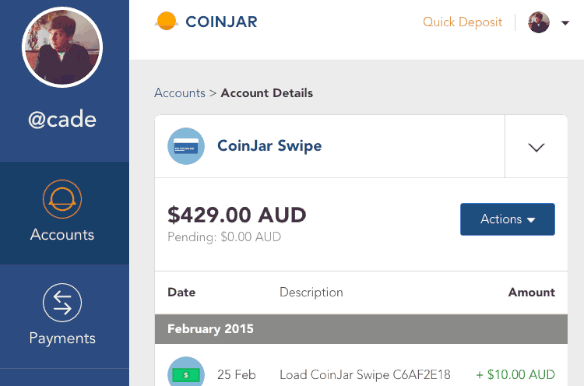 Ordering a CoinJar Swipe
There has never been a better time to own a CoinJar Swipe debit card. If you're receiving international payments for invoices, everyday spending, or want to be or just as a great backup – here's how you can get your very own CoinJar Swipe.
To order, there is a one time fee of $29.
To be eligible for CoinJar Swipe, you must be a verified CoinJar user.
Not verified? Visit our identity verification portal.
Once ordered, your card will be delivered within 7-10 business days.
For more detailed information visit support.
Log-into your account now to get your CoinJar Swipe.