Now every Australian business accepts bitcoin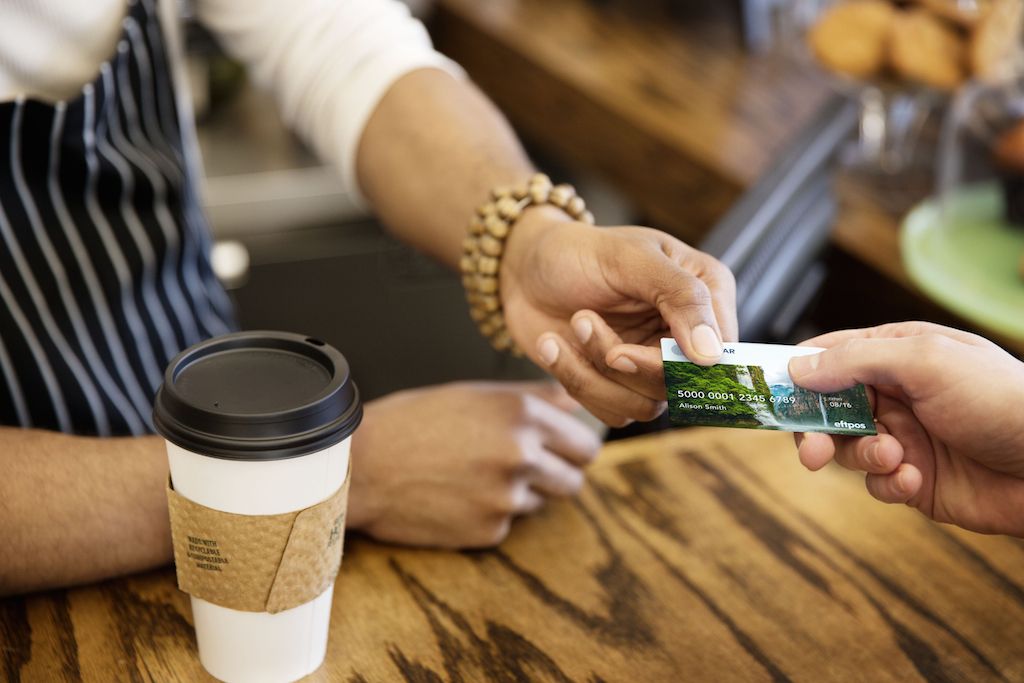 Today we're pleased to announce the general release of CoinJar Swipe, Australia's first cryptocurrency debit card. With Swipe, you can spend your cryptocurrency anywhere that accepts EFTPOS and withdraw your currency as cash at any ATM in Australia.
CoinJar Swipe is convenient, easy to use, and built so you can use your cryptocurrency to pay for the everyday things, like your morning coffee and the bills. If you live in Australia and have a verified identity, sign in and order your first crypto debit card.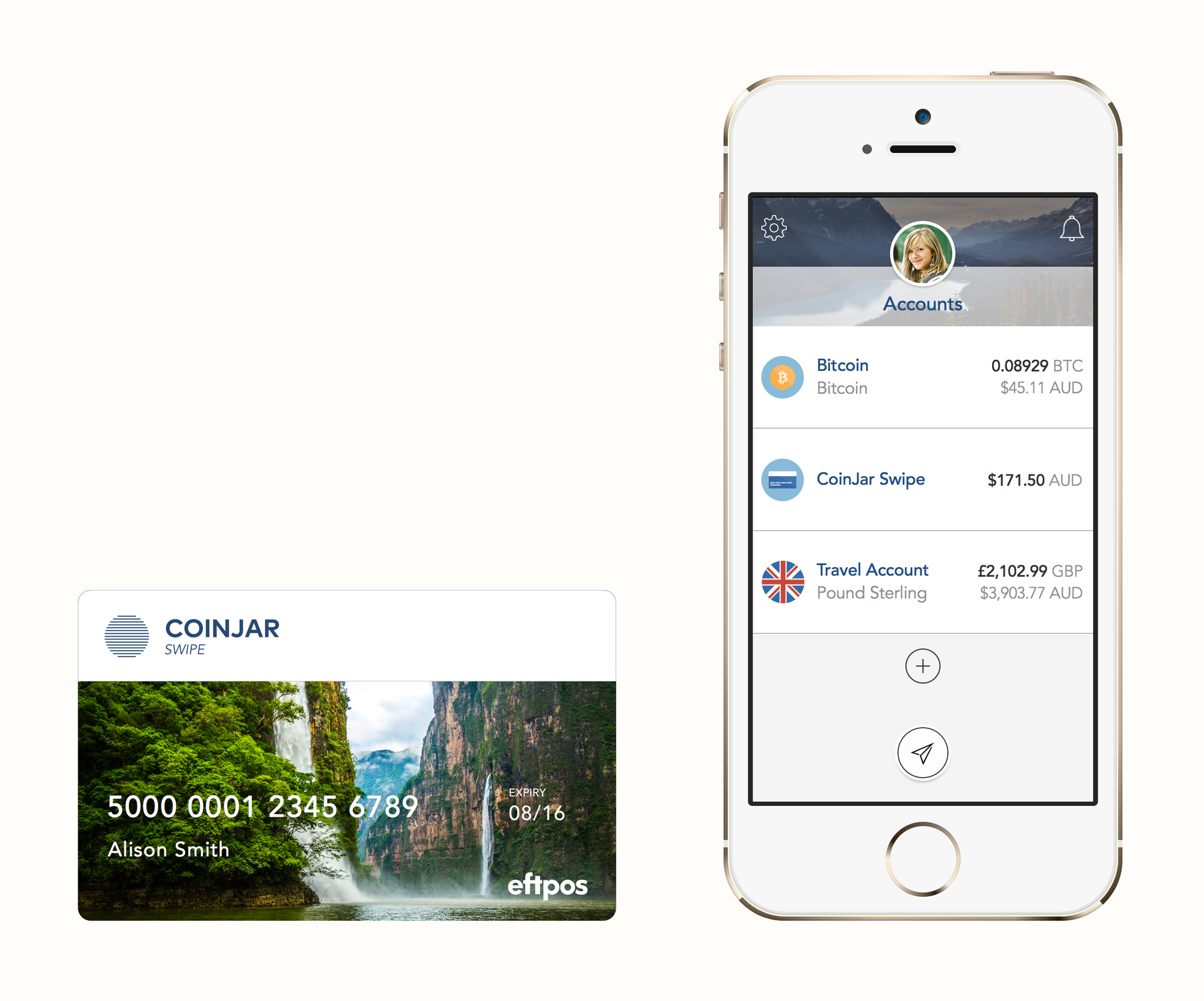 To order, there is a one time fee of $29.
To be eligible for CoinJar Swipe, you must be a verified CoinJar user.
Not verified? Visit our identity verification portal.
Once ordered, your card will be delivered within 7-10 business days.
For more detailed information visit support.
Last year in September, we invited 100 members of our early access program, CoinJar DNA, to beta-test Swipe. It was well-received and using the beta-test feedback, our team was able to refine and improve Swipe for you today.
Here's what our beta-testers thought of Swipe:
"With Swipe, I can now use Bitcoin to buy just about anything. The other day, I went out to the local Woolies and bought my lunch with bitcoin. Really, at the end of the day, I want to do everything that I already do with other currency, plus more with Bitcoin."
Prashan Paramanathan, CEO, Chuffed.org
"I do like the fact that I can load my BTC onto the card and access the money immediately, as opposed to waiting for the obligatory 2 banking days to receive funds in my bank account. The process was pretty straightforward, receiving the card, activating it, loading money onto it, using the card to buy groceries.  All very easy. It's definitely a step in the right direction to make Bitcoin more accessible for the masses."
Daniel, DNA member
"Seeing it used in such a mundane context made it feel so real, and I started feeling really excited about the possibilities in this space."
Anthony, DNA member
"My favourite moment of using Swipe would be the time I ordered a meal and had my bank keycard fail. It would've been awkward had my Swipe not come to save the day."
Gerard, DNA member
We look forward to hearing what you think of CoinJar Swipe. Share your feedback with us on Twitter or send us a support request.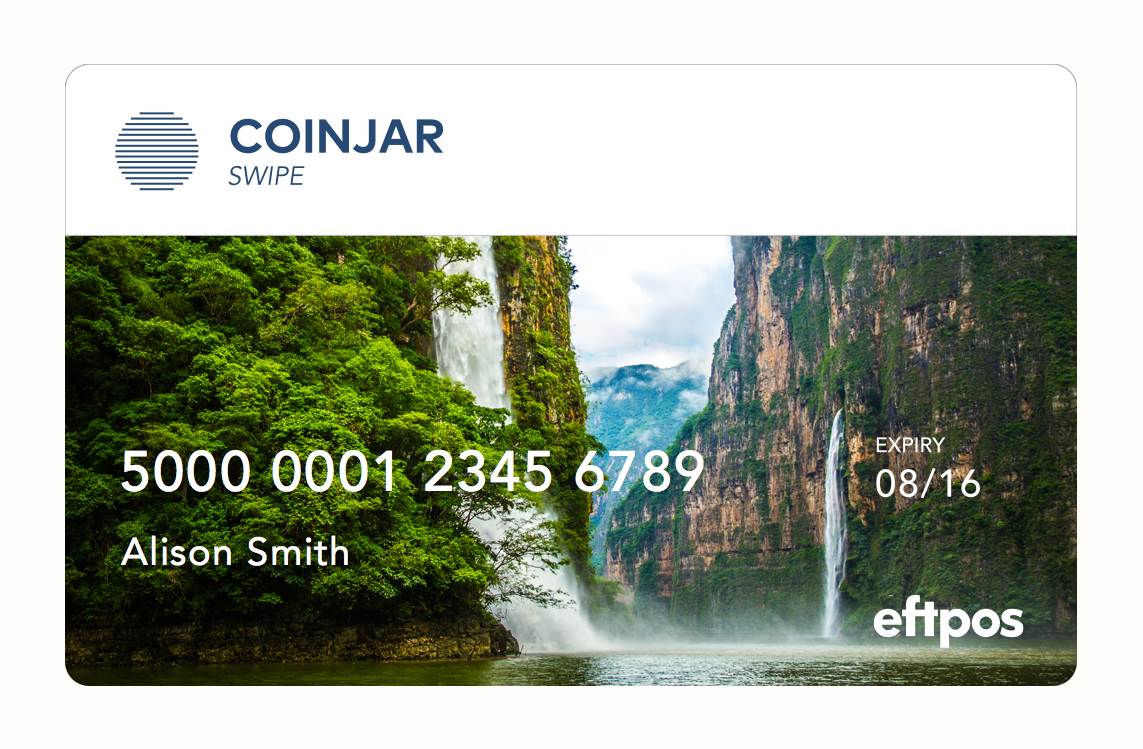 For more information, including the Product Disclosure Statement and the fee schedule for this product, visit our Support Knowledge Base article.