Introducing CoinJar in Mandarin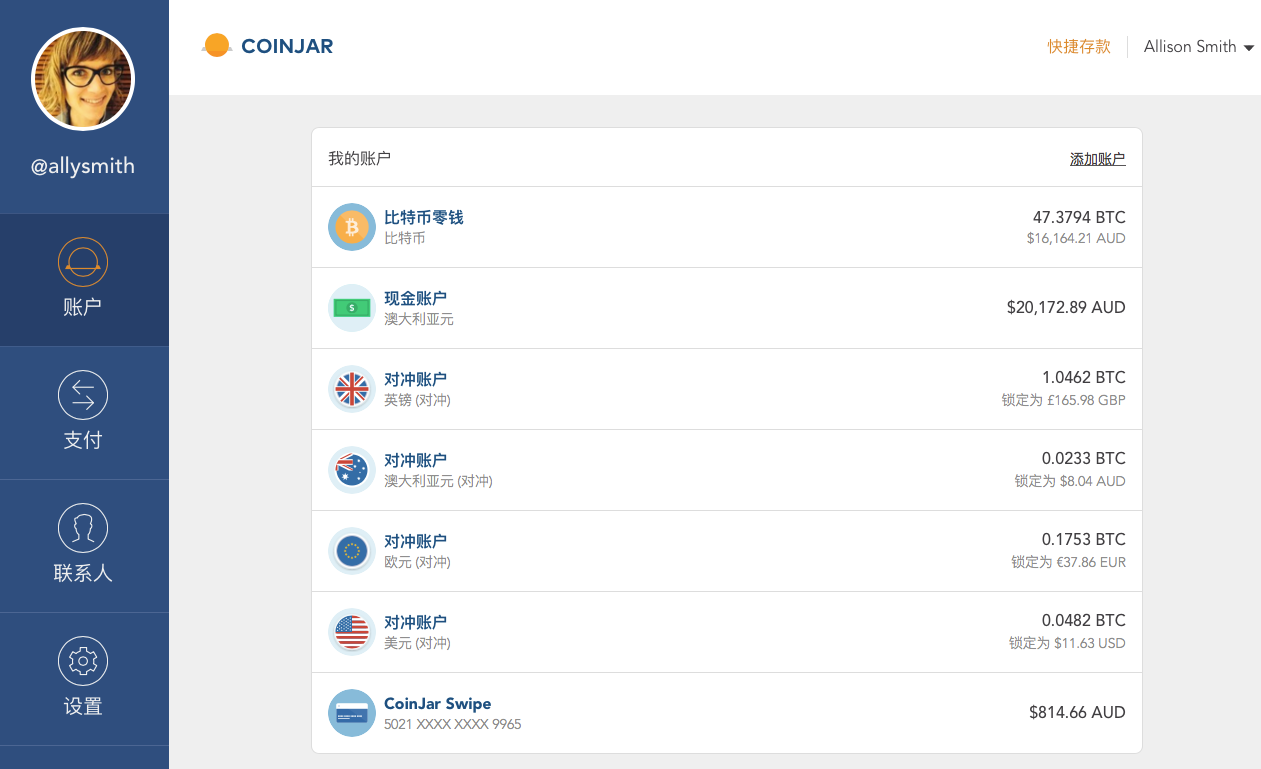 Today we're excited to reveal our first release for CoinJar in Mandarin. With over 1 billion Mandarin speakers around the world, CoinJar is now more accessible than ever to our global userbase.
Over the past few months, the bitcoin community has seen some triumphant wins with new partnerships, new supporters and new ideas. Here at CoinJar, we've been working towards our vision of bitcoin for the everyday and the extraordinary. We launched credit card deposits for the UK, we created CoinJar Identity for faster verification, we shared CoinJar with 50,000 customers and now, we're launching CoinJar again, in the most spoken language in the world.
Currently, CoinJar Mandarin is only available in the web version of our wallet. If you're a Mandarin speaker, sign-in to your CoinJar today to try it out today. As this is an early release, we would love to hear your feedback on how we can improve to make CoinJar the best bitcoin wallet available in Mandarin.
To switch your CoinJar into Chinese, head to 'Settings' once you've logged in and select either Simplified or Traditional Chinese in the 'General' section.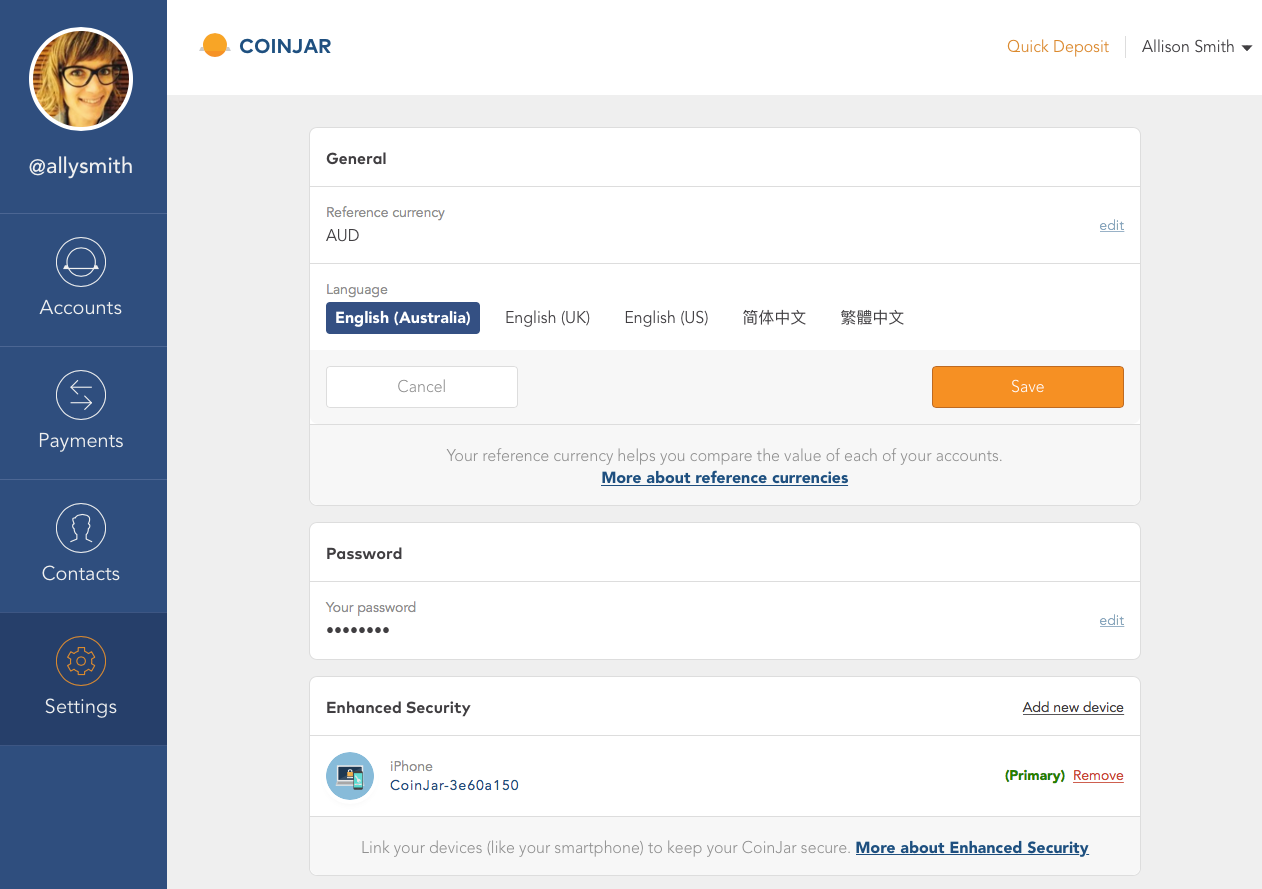 ---
作为一个服务全球的金融科技公司,我们一直认为一个易用易懂的界面是我们产品的最大优势。全世界有超过十亿汉语使用者,我们十分重视这个市场。今天,我们在中秋佳节隆重推出 CoinJar 中文版。
在过去的几个月,无论是新的线上线下合作伙伴,不断增长的拥护者还是激烈的观点辩论,整个比特币社区在各方面大获全胜。CoinJar 也一直秉承着"比特币让日常支付超乎寻常"的理念,最近推出了英国信用卡存款功能和全新的 CoinJar 实名认证平台。我们的全球用户量在本月突破了 5 万。今天我们正式开启国际化支持,而第一站就是全世界使用人数最多的语言。
目前 CoinJar 中文版仅限 Web 版本。如果您懂中文,欢迎登录您的 CoinJar来体验。国际化支持依然处于测试阶段,如果您有任何宝贵的意见或建议,请向我们提出。我们的目标是做最好的中文版比特币钱包。
若想切换到中文界面,您只需要在登录 CoinJar 后选择 Settings,然后在 General 下面的 Language 选项选择"简体中文"或"繁體中文"。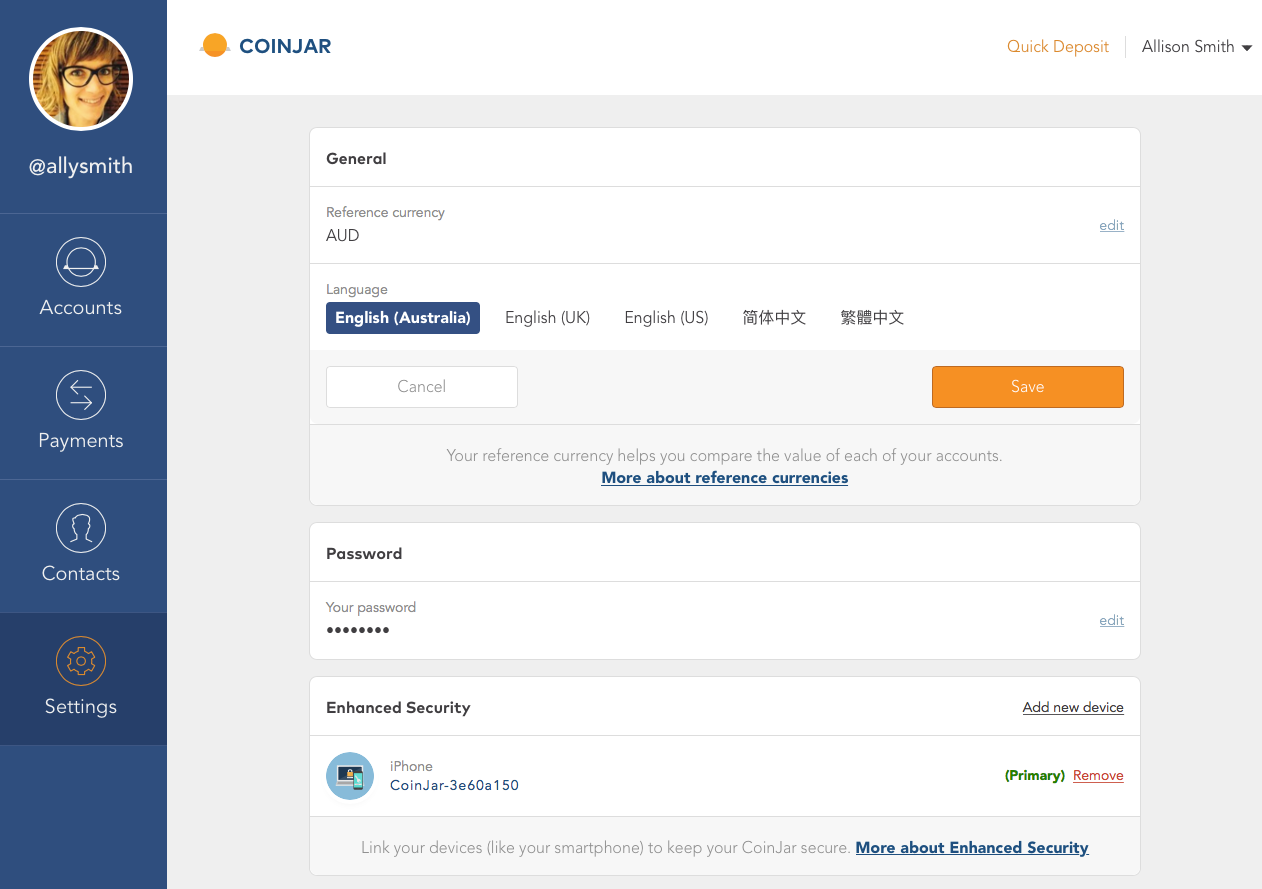 For more, read our Knowledge Base article on how to change your language preference on CoinJar.