Everything you need to know about cryptocurrency and tax in 2019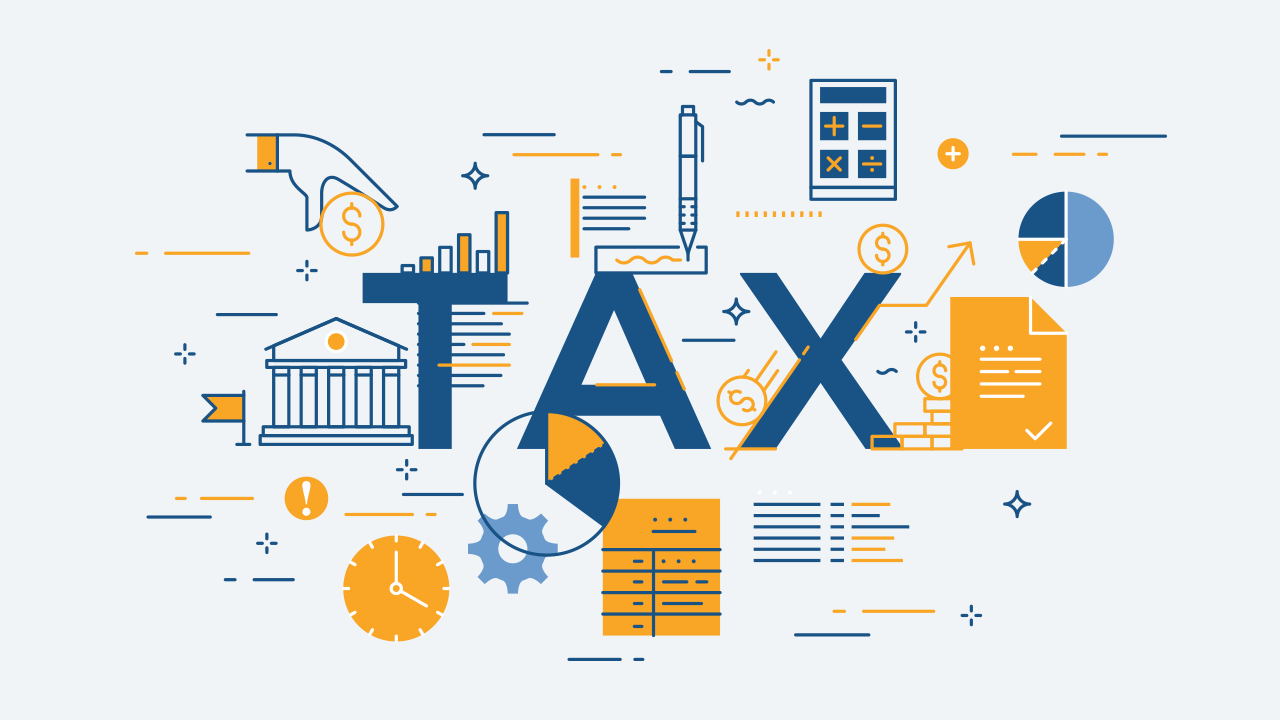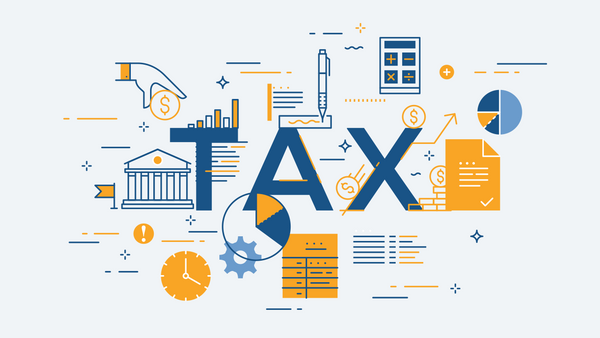 Taxation and Policy are topics that most often elicit a response similar to that of fingernails being scraped down a chalkboard. However, for insiders, it serves as a very useful indication of where our industry is heading – and what regulators are thinking. In this piece, we'll outline the current state of Tax & Regulation of digital assets in Australia. By doing so, we hope to show traders and investors alike that while the last year has been tough from a price perspective, there are events taking place that serve us well for a long-term transition to a decentralised financial future.
From a policy perspective, Australia is very forthcoming in their regulation as a non-offshore Western jurisdiction. Developments in the last year lead us to believe that regulatory bodies will continue to legitimise the industry, simply because consumers are forcing them to with their usage of digital assets. These developments include:
Cryptocurrency Taxation in Australia – 2019
The ATO recognises the crypto transaction is treated "akin to barter arrangements for the purposes of income tax", which is very similar to other western countries globally. This means that they view cryptocurrency as neither money, nor a foreign currency, but something similar to gold.
Cryptocurrencies (like Bitcoin) may be considered both a) assets that are purchased for investment or b) personal use assets, with the document stating "where you use bitcoin to purchase goods or services for personal use or consumption, any capital gain or loss from disposal of the bitcoin will be disregarded (as a personal use asset) provided the cost of the bitcoin is $10,000 or less". So, if you acquire $10,000 or less worth of cryptocurrency and use it for personal purchases, i.e. buying coffees or products online – then CGT may not apply.
However, trading cryptocurrency for investment purposes means you fall within the scope of Capital Gains Tax. The requirements for this are covered in Transacting with Cryptocurrency, which details that for a CGT event to occur, you must:
Sell or gift cryptocurrency
Trade or exchange cryptocurrency
This includes crypto to crypto transactions
Convert Crypto to Fiat Currency
This means that if you buy bitcoin or other cryptocurrency and use it to purchase coffees or drinks – then it's deemed personal use and GST applies to those transactions. If you buy cryptocurrency, hold it, then sell – it's deemed an investment, therefore Capital Gains Tax applies.
If you buy cryptocurrency, purchase personal use items (like coffees, drinks), then sell the remainder of your cryptocurrency – it's deemed both personal use and investment. It's important to assess each situation on a case-by-case basis at the time of disposal, and determine whether the disposal was made for investment purposes or personal use.
The tax rulings show that the ATO understands the use of Bitcoin (and Cryptocurrencies) as both a means of exchange and digital asset – hence two different tax regimes applying. It's very important to understand the blending of these two areas of tax, as we go into the future of a cryptocurrency world.
Tip: CoinJar customers can download a CSV export of their trading & transaction history from their CoinJar's Settings. It comprises of a dated history of all buy/sell transfers made using CoinJar. It also includes the source and destination amounts, as well as any fees involved.
Historical Rulings
It wasn't always this way, with the ATO publishing various rulings that at one point led to double taxation via GST for a period from August 2014 to 1 July 2017. The general guidance document that was published after industry consultation that included our CEO Asher Tan, resulted in the universal code for how we treat digital assets in Australia.
That meant that before the end of 2016 if Australian exchanges sold you Bitcoin, Ethereum or Litecoin, you were charged GST on the coin's total value. The result was that your GST costs were often greater than brokerage fees. It also meant that you were taxed twice, 1) when you purchased a coin and 2) from the merchant when you made purchase e.g. using CoinJar Swipe to buy coffee. Here's what CoinJar determined during that period. At the time we highlighted that "we don't believe the ATO's guidelines are ideal for bitcoin in this country. We believe in a simpler financial system, and we will continue to work with the ATO to help them discover a fairer position."
Financial Regulation & Consumer Protection
Security Tokens, like most global jurisdictions, fall under a completely different banner because of the nature of those tokens. The vast majority of cryptocurrencies are technically decentralised blockchains, meaning they don't meet the test for a security – known as the Howey Test in America from a Supreme Court Precedent (SEC v Howey).

This means that for a transaction to be considered an investment asset (bond, stock, cryptocurrency), it needs to walk & talk like one. The test requires that:
It is an investment of money
There is an expectation of profits from the investment
The investment of money is in a common enterprise
Any profit comes from the efforts of a promoter or third party
In Australia, ASIC doesn't consider cryptocurrencies explicitly to be financial products under the ASIC Act as detailed by MoneySmart. ICOs receive a similar review on the MoneySmart site detailing what limited recourse you have in the event of a scam, hack or default.
ASIC has recently provided guidance through Information Sheet 225 (May 2018) on how to identify whether an ICO and cryptocurrency can be identified as a financial product/security. At present this seems to be a loose application of the different financial product structures outlined in the Corporations Act (2001), with no case law or regulations to sustain it (as yet).
The examples given from Info Sheet 225 are:
Managed Investment Scheme: Where investors contribute money and those contributions are pooled in common enterprise and voting rights – with a token as the representation
Share Offering: Where the rights attached to the token are very similar to rights attached to a share.
Derivative Offering: Where the price of the digital token is based on an underlying financial product i.e. metals, oil, company shares, bond, etc.
Non-cash payment: Where the token will be used to settle crypto-fiat transaction only, i.e. Stablecoin.
If your ICO is a financial product, then you're actually protected by the Corporations Act and the necessary powers that ASIC can wield.
If your ICO isn't a financial product, ICOs are still subject to general law and the misleading/deceptive conduct prohibitions by the Competition & Consumer Act (2010). The ACCC has handed over power to ASIC to pursue any matters regarding ICOs – so it seems all power leads to ASIC, rather than the ACCC.

Overseas entities will also fall under the Info Sheet guidance, as with any foreign company issuing shares, derivatives or MIS schemes in Australia.
The Treasury has issued the call for the public to provide feedback on a review of Initial Coin Offerings. The nature and language of the paper showcase a neutral view with the intention to be a "global leader in technology and financial innovation" while also cautioning that "regulators in many jurisdictions have expressed significant concerns over the potential risks posed by ICOs to consumers and investors."
It doesn't seem that ICOs will fall under the crowdfunding framework, which has probably been one of the key drivers behind the popularity of ICOs in Australia, simply because crowdfunding laws deny so many retail investors access to the opportunity in Australia.
This means that as yet, no one can be sure whether you would have a) a tax exposure from transacting with security tokens or b) whether Australian issued ICOs would require AFSL licenses until we see examples from ASIC applying the law through cases, or the government creating a law for this. The guidance though seems quite obvious that should you meet any of the requirements for a financial product it will fall under ASIC's jurisdiction and there will be recourse. Whether ASIC can apply power to these organisations is another question altogether.
Foreign jurisdictions & how they impact you
There's a common belief that by trading with overseas exchanges there could be a benefit for skipping out on GST, or using a jurisdiction that doesn't report to the ATO. That is largely wrong and in some unintended fashion, could come back to haunt you in the long run.

We all know about the "Netflix Tax" introduced in 2017, where overseas providers of Digital Services (Amazon, Google, Netflix, etc) must start charging their Australian users GST for these transactions. Exchanges that are based overseas (like CoinJar Exchange in the UK, or offshore exchanges) are now required to charge customers GST on brokerage, meaning that you won't be able to skip out of paying your GST or the exchange may not even offer services to you as an Australian resident. However, if they're a market maker – the GST would technically be absorbed into your spread (price difference between buying & selling), meaning that the onus to the ATO would be on the business.

The interesting point about overseas jurisdictions is when their regulators start publishing guidance on topics like security tokens. The publishing of CP19/3: Guidance on Cryptoassets by the UK's Financial Conduct Authority (to be finalised April 2019), shows a willingness again by the regulator to view security tokens in a positive light, opening the way for the many companies in the jurisdiction to benefit from clear guidelines for launching ICOs and token sales.
Summary
2019 will continue to be a year of legal consolidation, and changes as regulatory bodies legitimise the industry further and ensure its longevity. But this wouldn't be happening without the massive movements we've seen from consumers, driving this change.
Political leaders like Prime Minister Scott Morrison, continue to show soft support for the development of blockchain technology, telling a press conference that "distributed ledger technologies and Blockchain, working in the financial sector, that's going to open up massive opportunities."
No one can be certain of when prices will pick up, but important regulatory hurdles are being reached and volume is not slowing down. These changes give hope to the future of this industry.