Enjoy 50% off of fees until Sunday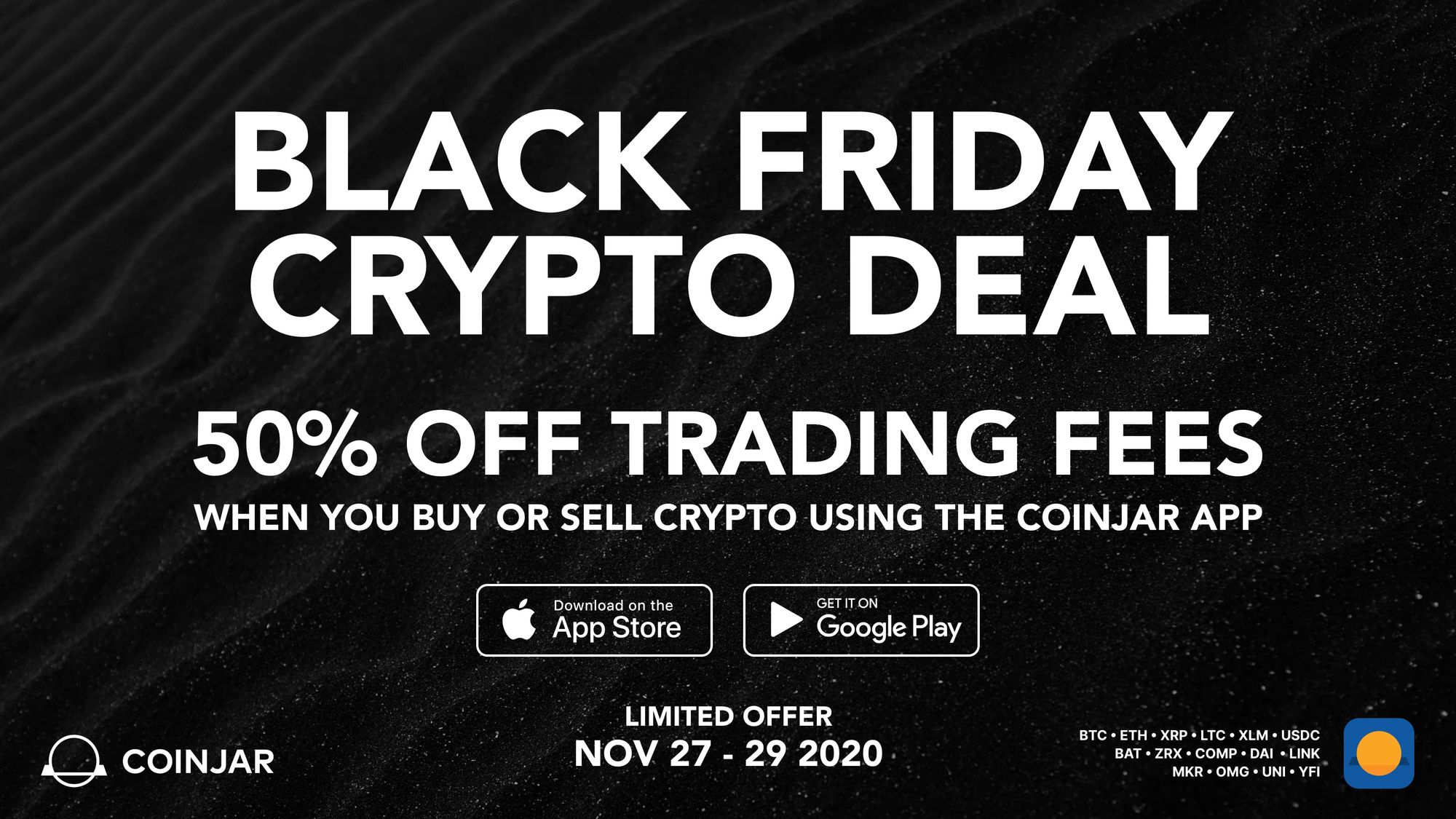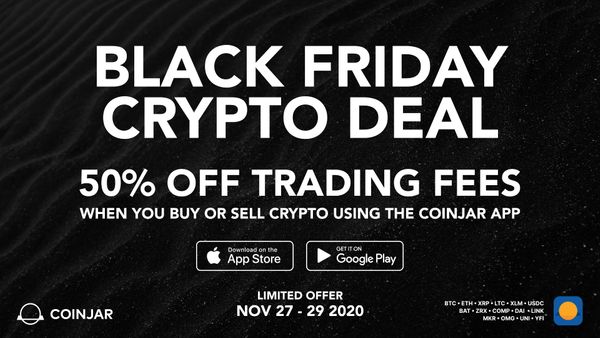 We've partnered with Bitcoin Black Friday to offer 50% off trading fees when you buy and sell any cryptocurrency through CoinJar's iOS & Android apps between today 27/11/20 and Sunday 29/11/20.
Simply trade through our app for iOS or Android between 27/11/20 and 29/11/20 to enjoy half-price trading.*
You can check out other Black Friday Crypto deals here: https://www.bitcoinblackfriday.com/all-deals
Happy Trading!
*This promotion is only available for the CoinJar app for iOS and Android. Trades made through CoinJar Web will not be discounted.