A new version of CoinJar Touch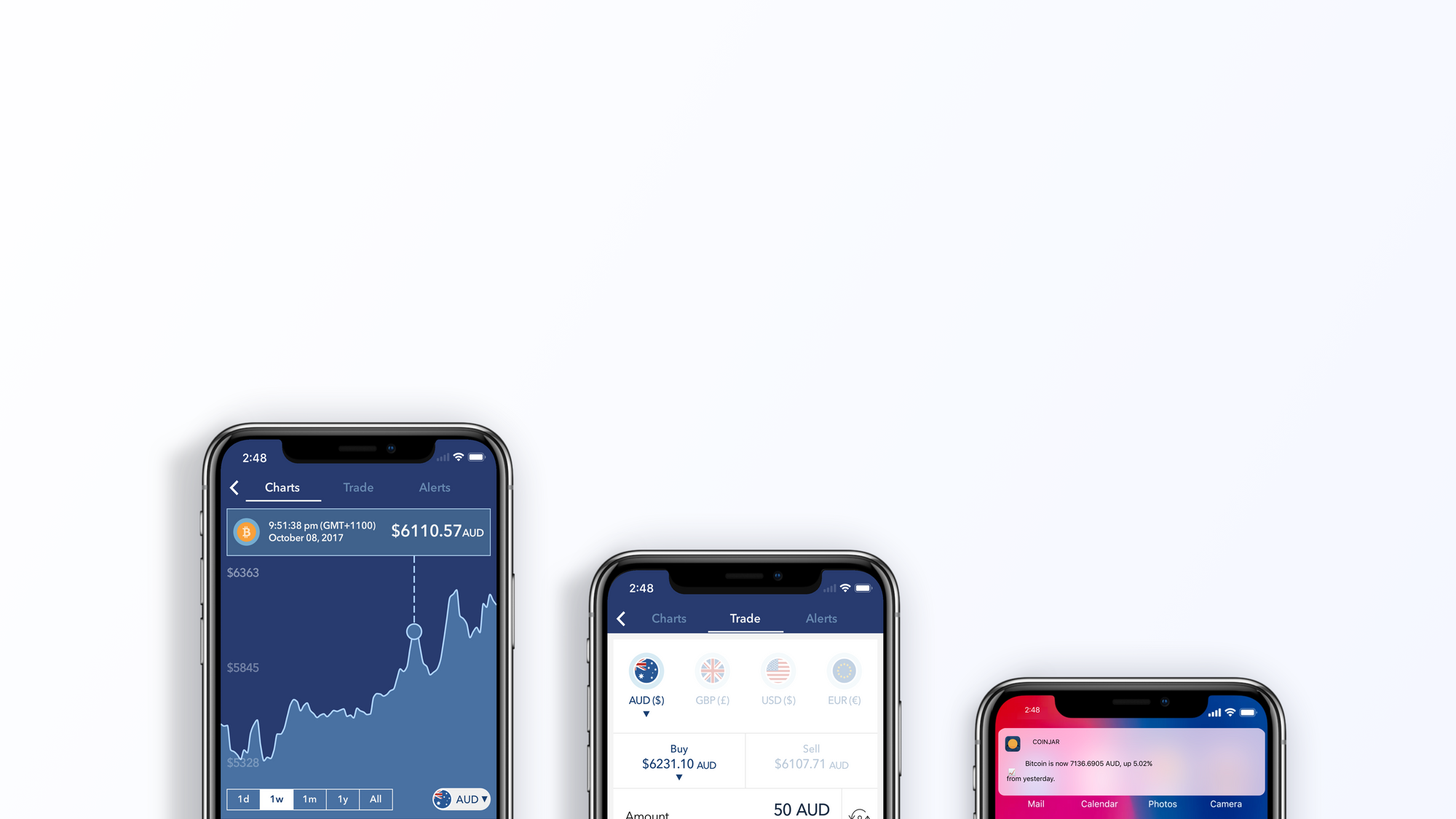 We're proud to bring you a new version of CoinJar Touch! We've taken the most requested app features to make using your CoinJar a more seamless digital currency experience. The update is available on the App Store for iOS users. Android users are not far behind and will be receiving the update in the near future.
If you haven't already downloaded the app, you can get it now:

New features include:
Track Bitcoin's price against the Australian Dollar, US Dollar, British Pound and the Euro.
Our live, interactive charts will help you make quick decisions without the visual noise in an easily accessible mobile format.
Set daily alerts for Bitcoin's performance over 24 hours.
Don't want to be glued to the price all the time? This simple alert is all you need. A casual glance will update you with essential daily price movements.
Get notified when Bitcoin reaches a certain price.
Don't miss a buying or selling opportunity again! Set a price threshold and receive a push notification when a price is reached.
Fixes:
Fixed Bitcoin address bug.
Fixed cases where ID status was incorrect.
Fixed Bitcoin transaction fee bug.
Fixed a search icon bug.